It's All Relative: Michigan US Representatives Edition
While only seven of Michigan's 271 U.S. Representatives in history had family members who previously served in Congress, three are currently serving in the chamber with another poised to take office in 2015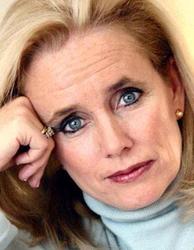 This is the second in a series of Smart Politics reports on 'congressional royalty' in the U.S. House of Representatives. The first report was on Florida.
Michigan Democrat John Dingell's retirement from the U.S. House at the end of his 30th term this cycle and his wife Debbie's decision to run for his seat understandably highlighted the unique historical situation where a congressional seat will continue to be held by a member of the same family dating all the way back to 1933.
Debbie Dingell is heavily favored to win the state's 12th CD this November, and is thus poised to become the first non-widowed woman to immediately take over a spouse's seat in U.S. history.
The election of Ms. Dingell will also, however, continue another trend in Michigan's delegation to the lower legislative chamber.
A Smart Politics analysis of the Biographical Directory of the United States Congress finds that from statehood in 1837 through 1950, just three Michigan U.S. Representatives had been preceded in Congress by a member of their family. Since 1951, however, at least one member of the state's U.S. House delegation has been "congressional royalty," including three in the 113th Congress.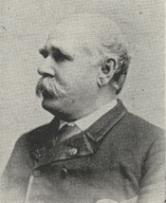 The first Michigan U.S. Representative to successfully follow in a relative's footsteps on Capitol Hill was Democrat John L. Chipman.
Chipman, the grandson of Vermont Federalist U.S. Senator Nathaniel Chipman (1797-1803), was elected to four terms to the Wolverine State's 1st Congressional District and served from 1887 to 1893 when he died in office.
During his second term, Chipman was joined by Republican Samuel Stephenson from the 11th CD – a position he held for four terms from 1889 to 1897.
Stephenson was the brother of Wisconsin U.S. Representative Isaac Stephenson, who entered the House of Representatives in 1883 and served three terms. (Brother Isaac would also later win two terms to the U.S. Senate and serve there from 1907 to 1915).
Eight years after Samuel Stephenson's departure from the Michigan U.S. House delegation, Republican Edwin Denby was elected to the 1st CD for the first of three terms, where he would serve from 1905 to 1911.
Denby was the grandson of Indiana Democratic U.S. Representative (1849-1953) and U.S. Senator (1857-1861) Graham Fitch.
After a 40-year period without the election of any Michigan U.S. Representatives with familial ties to Congress, Democrat John Lesinski, Jr. won the first of seven terms to the chamber from the 16th Congressional District after the death of his father.
Democrat John Lesinski, Sr. served the 16th for nine terms from 1933 until 1950 and, after a seven-month vacancy, his son represented the district from 1951 to 1965.
At least one Michigan U.S. Representative from congressional royalty has served the state ever since.
Democrat John Dingell, Sr. entered the U.S. House alongside the elder Lesinski after the 1932 Democratic wave, and represented the 15th CD for 12 terms until his death in 1955.
John Dingell, Jr. has been in Congress ever since, overlapping with the junior Lesinski for nine-plus years.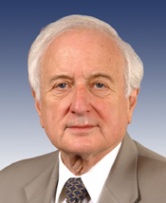 The younger Dingell was joined by Democrat Sander Levin after winning the first of 16 terms (and counting) in the 1982 election.
Levin is the brother of retiring six-term U.S. Senator Carl Levin, who has served in the upper legislative chamber since 1979.
Michigan added a third member to this club in 2013 when Democrat Dan Kildee was elected to the 5th CD to fill the seat of his retiring uncle, Dale Kildee.
Dale Kildee served in the U.S. House for 18 terms dating back to 1977.
Overall, seven of the 271 men and women to serve in the U.S. House from Michigan since statehood were preceded by family members in Congress, or just 2.6 percent.
While the impending election of Debbie Dingell will up that percentage a bit, it is still a far cry from the 11 percent tallied in Florida, where 13 of the state's 132 U.S. Representatives since statehood have had family members who had previously served in the House or Senate according to a Smart Politics analysis conducted last year.
That number in the Sunshine State could also increase in 2014 as Gwen Graham, daughter of former Democratic U.S. Senator Bob Graham, seeks election to the state's competitive 2nd CD held by Republican Steve Southerland.
Note: In addition to the seven U.S. Representatives mentioned above, the tenures of four Michigan U.S. Senators were predated by family members in Congress:
● Whig Augustus Porter (1840-1845): nephew of New York Jeffersonian Republican U.S. Representative Peter Porter (1809-1813, 1815-1816)
● Republican Zachariah Chandler (1857-1875; 1879-1879): nephew of Massachusetts Jeffersonian Republican U.S. Representative (1805-1809) and Maine U.S. Senator (1820-1829) John Chandler and nephew of New Hampshire Jacksonian U.S. Representative Thomas Chandler (1829-1833)
● Republican John Patton, Jr. (1894-1895): son of Pennsylvania Republican U.S. Representative John Patton (1861-1863, 1887-1889)
● Republican Truman Newberry (1919-1922): son of Michigan Republican U.S. Representative John Newberry (1879-1881)
Watch for more reports on congressional royalty at Smart Politics in the coming months.
Follow Smart Politics on Twitter.