Blowout: More Than 1 in 6 US House Races Have Just One Major Party Nominee
Regional differences are stark: major parties were unable to recruit candidates in 27 percent of Southern contests compared to just one percent in the Midwest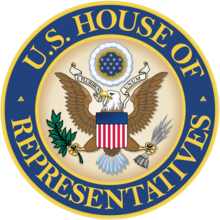 There seems to be little drama this election cycle as to which party will control the U.S. House in the 114th Congress, with the flipping of a few handfuls of seats expected to net the GOP a slightly larger margin in the chamber.
That lack of drama is no more evident than in the dozens of districts across the country in which the choice of only one major party candidate will be available to voters in November.
Smart Politics recently highlighted those states which have an outstanding track record in fielding Democrats and Republicans in every U.S. House race with Indiana (189), New Hampshire (177), Minnesota (144), Idaho (109), and Montana (101) each doing so in more than 100 consecutive elections dating back decades.
This report shines a light on states where either the Democratic or Republican parties fell short of the mark and failed to run a candidate in at least one House district this November.
A Smart Politics review of official candidate lists in the November election finds that voters will have the choice of only one major political party in more than one in six U.S. House elections nationwide, including more than one in four races in the Southern region.
Overall, 73 of the nation's 435 congressional districts have just one major party candidate on the November ballot this cycle, or 16.8 percent of all races.
Voters in at least one district will be limited to one major party choice across 19 states: Alabama, Arizona, Arkansas, California, Florida, Georgia, Louisiana, Massachusetts, Mississippi, New York, North Carolina, Ohio, Oklahoma, Pennsylvania, South Carolina, Tennessee, Texas, Virginia, and Washington.
Thirty-eight congressional districts do not have a Republican nominee on the ballot plus 35 without a Democrat.
The absence of a major party nominee in 73 U.S. House races this cycle is the largest number since 2002 when 81 districts did not have major party competition on Election Day.
That number dropped to 66 in 2004, then 55 in 2006, 56 in 2008, 31 in 2010, and 47 in 2012 after redistricting.
Not surprisingly, several of the most heavily populated states appear at the top of the list for the largest number of contests with one major party candidate: Texas is first with 13 followed by California with 10, New York with nine, Florida and Georgia with seven, Massachusetts with six, and Pennsylvania and Virginia with three.
Alabama, Arizona, Louisiana, and South Carolina are next with two followed by Arkansas, Mississippi, North Carolina, Ohio, Oklahoma, Tennessee, and Washington with one each.
Note: two of the 10 aforementioned districts in California (CA-17, CA-25) plus the one in Washington (WA-04) did have candidates from both major parties in the primary election. However, recent election laws in these states promote the top two candidates, regardless of party, to advance to the general election from a single, blanket primary. As a result, the November ballot will see two Democrats square off in CA-17 and two Republicans in CA-25 and WA-04. In the remaining eight contests in California, candidates from only one major party ran in the primary (only Republicans in CA-04 and only Democrats in CA-05, CA-20, CA-28, CA-34, CA-35, CA-40, CA-44).
Regional Differences
There is significant regional variation in terms of where both major parties have been able to successfully recruit candidates across the country this cycle.
Eleven of the 12 states in the Midwest region will have major party candidates in every house race: Illinois, Indiana, Iowa, Kansas, Michigan, Minnesota, Missouri, Nebraska, North Dakota, South Dakota, and Wisconsin.
Only Ohio falls short of the mark, failing to field a Democrat in the state's 7th CD race against two-term GOP incumbent Bob Gibbs.
That means voters in only one of the 94 Midwestern U.S. House districts will not have the choice of both political parties in this November's elections, or just 1.1 percent.
Contrast that with the South, where voters in 41 of the 152 congressional districts will have the choice of only one major party candidate, or 27.0 percent of all races.
There are no Democratic nominees in 27 Southern districts and no Republican nominees in 14 others.
The lack of two major party nominees in House races in the Northeastern (20.7 percent) and Western (12.7 percent) regions of the country were largely fueled by recruitment failures by the GOP.
2014 U.S. House Races with One Major Party Candidate on November Ballot
Region

No Democrat

No Republican

Total

# Seats

% Seats

Midwest

1

0

1

94

1.1

West

4

9

13

102

12.7

Northeast

3

15

18

87

20.7

South

27

14

41

152

27.0

Total

35

38

73

435

16.8
Includes three Western districts in which major party candidates were defeated in a blanket primary. Note: Delaware and Maryland designated as "Northeast;" all other regional designations culled from the U.S. Census definition of the term.
The Incumbency Factor
One common thread across all regions, however, is that parties are much better able to recruit candidates in open seat contests.
Of the 73 seats with only one major party candidate on the ballot in November, just four are in open seat districts – and two of those were in districts where a major party was eliminated in the primary (CA-25, WA-04).
The only two open seats where major parties failed to deliver a candidate by the primary were Arizona's 7th CD (no Republican) and California's 35th CD (no Republican).
In total, parties in congressional districts with U.S. Representatives who ran for reelection were more than four times as likely to be unable to recruit a candidate in 2014 (17.5 percent) as those in open seats (4.3 percent).
Follow Smart Politics on Twitter.