Strange Bedfellows: A Historical Review of Divided US Senate Delegations
Over the last century, states have been twice as likely to be represented by a single political party in the U.S. Senate than have a split delegation; only Delaware, Iowa, and Illinois have been divided more than half the time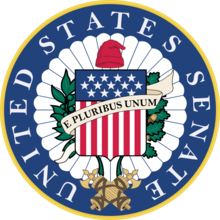 A recent Smart Politics report highlighted the possible end of a split partisan U.S. Senate delegation in Iowa with GOPer Joni Ernst in a dead heat with Bruce Braley to fill the seat of retiring Democrat Tom Harkin this cycle.
But even as the Hawkeye State might revert back to an all-GOP delegation for the first time since January 1985, when Harkin and Republican Chuck Grassley began their remarkable 30-year run, the delegations in several other states might shed their partisan unity after the November elections.
There are currently 18 split partisan U.S. Senate delegations in the 113th Congress (including two independents who serve with a Republican in Maine and a Democrat in Vermont).
That number will likely change after the 2014 cycle – though it is unclear at this point in which direction.
All-Democratic delegations are in jeopardy in Montana and West Virginia as well as Colorado and perhaps even Michigan.
All-Republican delegations, meanwhile, are in doubt in Georgia, Kansas, and Kentucky this November.
But, in addition to Iowa, there is also the strong possibility of split delegations becoming all-Republican after November in Alaska, Arkansas, Louisiana, South Dakota, and possibly New Hampshire and North Carolina.
So just how common is it for states to be represented in the nation's upper legislative chamber by members from two different parties?
A Smart Politics review of U.S. Senate state delegations over the last 100 years finds that states have had a homogenous partisan delegation at nearly twice the rate as one comprised of two different parties, with only three states represented by a divided delegation more than half of the time: Delaware, Iowa, and Illinois.
Smart Politics tallied the partisan make-up for the U.S. Senate delegations of all 50 states for each year since 1915 – the year after the first cycle in which direct elections began nationwide in 1914.
Overall, the average state delegation to the nation's upper legislative chamber has been comprised of different political parties for just 34 of the past 100 years, although there has been wide variation between the states.
Leading the way for partisan diversity is Delaware, which has seen members of two different parties represent the state over 59 of the last 100 years.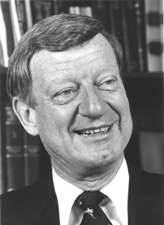 That number is buoyed in part by the 28-year period beginning in 1973 in which Republican William Roth and Democrat Joe Biden served together until Roth's defeat at the ballot box to Tom Carper in 2000.
The First State has also been represented by both parties in the chamber from 1915-1916, 1919-1921, 1923-1928, 1937-1940, 1943-1946, and 1949 to 1960.
The delegation has been all-Democratic ever since January 2001.
Iowa is next, sending a split partisan delegation to the U.S. Senate for 53 of the past 100 years including the last 30 with Grassley and Harkin.
The Hawkeye State also had Democratic and Republican U.S. Senators from 1926 -1930, 1933-1936, 1943-1944, 1949-1954, 1969-1972, and 1979-1980.
Just behind is Illinois at 52 years, including the last four with Democrat Dick Durbin and GOPer Mark Kirk.
If Iowa elects Joni Ernst this November Illinois will pass Iowa for second on the list at the end of the 114th Congress.
Illinois has also been represented by a split partisan delegation to the chamber across the last century during six other periods from 1915-1918, 1931-1932, 1941-1948, 1951-1966, 1971-1984, and 1999-2004.
Massachusetts is next at #4 with 49 years followed by California, Nevada, New York, and South Dakota at #5 with 48 years, and Colorado and New Mexico tied for #9 at 47 years.
Six other states have been represented by two parties in the U.S. Senate at least 40 percent of the time: Wyoming (46 of the last 100 years), Rhode Island (44), Idaho (43), Connecticut (41), Arizona (40), and South Carolina (40).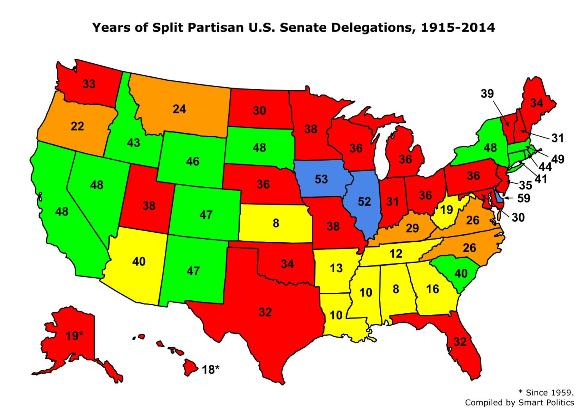 At the other end of the spectrum are Alabama and Kansas, which have been represented in the U.S. Senate by members of two different parties during just eight of the last 100 years.
Alabama's mark won't change after the 2014 election, as GOP U.S. Senator Jeff Sessions is running unopposed this cycle.
However, a high profile race in Kansas may see independent Greg Orman unseat Pat Roberts and break up the 76-year run of an all-Republican delegation from the Sunflower State dating back to 1939.
Southern states dominate the bottom of this list, where delegations were reliably Democratic for decades.
Mississippi and Louisiana have had a split partisan delegation for just 10 years, followed by Tennessee at 12, Arkansas at 13, Georgia at 16, and West Virginia at 19.
The longest current statewide streaks for divided delegations are Vermont at 39 years, Iowa at 30, Nevada at 14, Florida, Louisiana, and South Dakota at 10, and Missouri and Ohio at eight.
Follow Smart Politics on Twitter.