Will New Hampshire Split Its Gubernatorial and US Senate Vote in 2014?
Electing a Democratic governor and a Republican U.S. Senator has been a common practice in the Granite State over the last half-century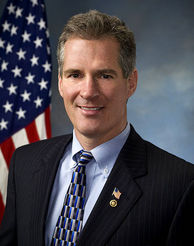 As summer turned to autumn, one-term Democratic U.S. Senator Jeanne Shaheen has seen a double-digit lead against former Massachusetts Senator Scott Brown drop to the low single digits.
Shaheen is still favored by leading prognosticators, but the Brown camp is buoyed by a recent New England College survey that found the Republican with a one-point advantage – leading (well within the margin of error) for one of the few times out of the more than three-dozen publicly released polls conducted this year.
The same pollster had Shaheen up 11 points in early September, eight points a week later, and two points in early October.
At the same time, one-term Democratic Governor Maggie Hassan has maintained a consistent lead against her GOP opponent, businessman Walt Havenstein, though that advantage has also seemingly narrowed in recent weeks.
Could there be a split decision in the two top-of-the-ticket races in New Hampshire this cycle?
If there is, it should be no surprise – it's been a common outcome in the state over the last half century.
A Smart Politics review of New Hampshire election data finds that Granite State voters have split their ballot in races for governor and U.S. Senator more than half the time – nine out of 17 cycles – over the last 50 years.
Of course, New Hampshire voters most recently split their ticket in the top contests for Concord and D.C. the last time both offices were on the ballot in 2010.
In that cycle, three-term Democratic Governor John Lynch defeated John Stephen by 7.6 points while Republican Kelly Ayotte trounced Paul Hodes by 23.2 points to win the open U.S. Senate seat.
2010 was one of nine cycles since 1962 in which the state split its vote for governor and the nation's upper legislative chamber – usually backing the Democratic nominee in the former and the Republican in the latter:
● 1962: Democrat John King beat John Pillsbury in the race for governor while two-term Republican incumbent Norris Cotton beat Alfred Catalfo in the Senate race. (Democrat Thomas McIntyre also won a special election to the chamber that cycle over GOPer Perkins Bass).
● 1972: Republican Mel Thomson defeated Roger Crowley in the open gubernatorial election while Thomas McIntyre was elected to a third term in the Senate.
● 1974: In perhaps the longest election cycle in state history, GOPer Thomson won his second term over Richard Leonard while a controversial, razor-thin '74 U.S. Senate race led to a do-over 10 months later with Democrat John Durkin beating once-incumbent Louis Wyman.
● 1978: Democrat Hugh Gallen unseated Thomson, ending his quest for a fourth term, as Republican Gordon Humphrey unseated Thomas McIntyre after three terms in the Senate.
● 1980: Gallen defeated Thomson in a rematch two years later while GOPer Warren Rudman unseated one-term incumbent Durkin in the Senate race.
● 1996: Democrat Jeanne Shaheen won her first of three terms as governor in an open seat race against Ovide Lamontagne as Republican Bob Smith won a second term in the Senate by defeating Dick Swett.
● 1998: Shaheen earned a second term with a blowout win over Jay Lucas while Republican Judd Gregg did the same in the Senate race over George Condodemetraky.
● 2004: Democrat John Lynch ousted one-term GOP Governor Craig Benson as Gregg easily dispatched "Granny D" Haddock to win his third and final term in the Senate.
The coin-flip as to whether the New Hampshire electorate would split the top of the ticket over the last 50 years stands in direct contrast to the previous half-century.
From the first direct U.S. Senate election in 1914 through 1960, Granite State voters elected nominees from the same party in gubernatorial and U.S. Senate races in 15 of 16 cycles in which both offices were on the ballot (all Republicans).
The only exception came in 1932 when Republican incumbent John Winant held serve in the governor's race against Henri Ledoux as Democrat Fred Brown unseated three-term GOP incumbent George Moses to become just the second Democratic U.S. Senator from New Hampshire since the 1850s.
And what is the likelihood both Hassan and Shaheen could fall this November?
Only once over the last 100 years have both a gubernatorial and U.S. Senate incumbent lost in the same cycle: in 1978 when Republican Mel Thomson lost the gubernatorial race and Democrat Thomas McIntyre was denied a fourth term in the Senate.
Follow Smart Politics on Twitter.