Will Burke vs Walker Be an Election for the Ages?
It's a tall order: more than half of Wisconsin's elections for governor have been decided by single digits in state history, including more than 20 percent by less than four points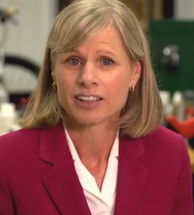 Two new polls have been released this week of Wisconsin's gubernatorial race between Republican incumbent Scott Walker and Democrat Mary Burke.
Both polls – conducted by Rasmussen and Wisconsin Public Radio/St. Norbert's College – show the race in a dead heat, with Burke up by one point in the former and Walker up one in the latter.
In fact, each of the last four polls conducted of the race in October have showed the two candidates within one point of each other or tied.
So, how dramatic will Election Night be in Wisconsin on November 4th?
And will the Burke vs. Walker matchup go down as the most competitive race for governor in state history?
It's possible – but it's also possible the high profile showdown may not even crack the Top 10.
For starters, consider how competitive Badger State gubernatorial contests have been over the decades.
Across the 73 gubernatorial elections conducted since statehood, more than half – 37 – have been decided by single digits (50.6 percent).
That number is almost certainly going to increase to 38 of 74 after November 4th.
However, of these 37 races, candidates have escaped with victories by two points or less in nine of them and by less than four points in 15 races.
Eleven of these 15 contests – just as in 2014 – included an incumbent governor on the ballot.
Even with less than two weeks until Election Day, the slightest surge by Walker or Burke will likely knock the race off the list of the Top 10 most competitive in state history.
The closest race for governor in Wisconsin history came in 1855 when Democratic incumbent William Barstow faced Republican Coles Bashford.
In a controversial election, Barstow was initially declared the winner by 0.2 percentage points (157 votes out of more than 72,500 cast).
Governor Barstow resigned just a few months into his second term, however, after Bashford and the GOP successfully challenged the election before the Wisconsin Supreme Court.
Three other elections for governor were decided by less than a point:
● 1857: Republican Alexander Randall defeated Democrat James Cross by 0.5 points (454 votes)
● 1875: Republican Harrison Ludington ousted Democratic Governor William Taylor by 0.5 points (841 votes)
● 1940: Republican Governor beat Progressive Orland Loomis by 0.9 points in a five-candidate field (12,242 votes)
Five other gubernatorial contests were decided by between 1 and 2 points:
● 1851: Whig Leonard Farwell defeated Democrat Don Alonzo Upham by 1.1 points
● 1892: Democratic Governor George Peck won a second term by 2.0 points over Republican John Spooner in a four-candidate field
● 1934: Progressive Philip La Follette unseated Democratic Governor Albert Schmedeman by 1.4 points in a seven-candidate field
●1962: In an open seat race, Democrat John Reynolds defeated Republican Philip Kuehn by 1.0 point
● 1964: Republican Warren Knowles won his first of five terms by defeating Governor Reynolds by 1.2 points
Gubernatorial races in the Badger State were also decided between three and four points in 1867 (3.4 points), 1912 (3.0 points), 1954 (3.1 points), 1956 (3.8 points), 1960 (3.2 points), and 2002 (3.7 points).
Wisconsin is currently one of four states to have each of its last four gubernatorial elections decided by single digits, along with Iowa (1998, 2002, 2006, 2010), Minnesota (1998, 2002, 2006, 2010), and Rhode Island – which has done so in each of the last five (1994, 1998, 2002, 2006, 2010).
Maine (2002, 2006, 2010), Oregon (2002, 2006, 2010), and Washington (2004, 2008, 2012) have done so in each of the last three cycles.
Overall, incumbents have won 34 of 47 general reelection Wisconsin gubernatorial contests, or 72.3 percent.
Follow Smart Politics on Twitter.