Senators Greg, Bruce, and Michelle? The Names They Are a-Changin'
The Senate will likely add another James, Mike, and Steve to its ranks after the 2014 election, but could also welcome new Senators with names never previously seen among its membership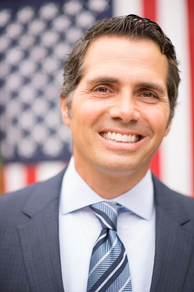 Several new faces will be sworn into the U.S. Senate in January 2015 – some to fill the seats of retiring U.S. Senators and others who will have knocked incumbents out of office.
And with these faces come new names – a few of which the chamber's 2,000 current and former members have never had before.
For starters, in a legislative body which has had less than four-dozen female members in its 225-year history, it should not be surprising that there has not yet been a Senator Michelle (Nunn of Georgia), Joni (Ernst of Iowa), Shelley (Moore Capito of West Virginia), or Alison (Lundergan Grimes of Kentucky).
But even if Joni Ernst isn't elected to replace the retiring Tom Harkin in one of the most competitive U.S. Senate races of the 2014 cycle, Iowa could nonetheless give America its first Senator named Bruce.
Bruce Braley is one of eight Bruces to serve in the U.S. House of Representatives, but none have ever been appointed or elected to the U.S. Senate.
One New York Republican Congressman named Bruce tried, but failed, nearly 75 years ago.
Bruce Barton was a two-term U.S. Representative from the Empire State's 17th Congressional district from 1937 to 1941.
In 1940, Barton did not seek renomination to his House seat, but instead challenged one-term Democratic Senator James Mead.
Mead defeated Barton by 6.6 points that cycle.
The U.S. Senate could also see another first in the Midwest region.
Greg Orman is in a dead heat with Kansas Republican U.S. Senator Pat Roberts running as an independent with no Democrat on the ballot.
To date, no "Greg" has ever served in the nation's upper legislative chamber.
Eight Gregs have served in the U.S. House including three in the 113th Congress: nine-term New York Democrat Gregory Meeks, eight-term Oregon Republican Greg Walden, and three-term Mississippi Republican Gregg Harper.
Most of the other possible or likely to be elected U.S. Senators in the 2014 cycle have first names that have been well represented in the chamber over the decades, such as the following nine Republicans:
● James Lankford of Oklahoma
● Mike Rounds of South Dakota
● Bill Cassidy of Louisiana
● Steve Daines of Montana
● Dan Sullivan of Alaska
● Tom Cotton of Arkansas
● Ben Sasse of Nebraska
● Thom(as) Tillis of North Carolina
● David Perdue of Georgia
Meanwhile, Republican Cory Gardner of Colorado hopes to unseat Mark Udall and join Democrat Cory Booker of New Jersey as the 2nd "Cory" ever to serve in the U.S. Senate.
Both Corys are, not surprisingly, Generation Xers – with Gardner just 40 years old and Booker 45.
Gardner is currently the only Cory ever to serve in the U.S. House.
Meanwhile, back in the Midwest, Democrat Gary Peters of Michigan appears to be in good shape to replace long-serving Carl Levin, and also to become just the second "Gary" ever to serve in the chamber.
Peters would follow in the footsteps of former Colorado Democratic Senator Gary Hart, who represented the Rocky Mountain State for 12 years in the Senate from 1975 to 1987.
As for some other U.S. Senate hopefuls, the chamber will likely have to wait at least one more cycle before it welcomes its first Amanda, Brad, Campbell, Joyce, Kevin, Monica, Natalie, Shenna, and Travis, with the following candidates big underdogs on Election Day:
● Democrat Amanda Curtis of Montana
● Democrat Brad Hutto of South Carolina
● Republican Campbell Cavasso of Hawaii
● Democrat Joyce Dickerson of South Carolina
● Republican Kevin Wade of Delaware
● Republican Monica Wehby of Oregon
● Democrat Natalie Tennant of West Virginia
● Democrat Shenna Bellows of Maine
● Democrat Travis Childers of Mississippi
Follow Smart Politics on Twitter.