Will a Freshman US Representative Win a Senate Seat in 2016?
Tom Cotton and Steve Daines became two of just 19 House freshmen to be elected to the Senate over the last century; will a new freshman risk his or her seat to do the same in two years?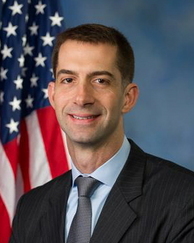 More than 50 new members will be sworn into the U.S. House in January as the 114th Congress convenes.
Some have already garnered plenty of early buzz before even serving one day in the chamber.
Republican Mia Love of Utah's 4th CD became the first black Republican woman (as well as the first Haitian-American) elected to Congress.
Meanwhile, GOPer Elise Stefanik of New York's 21st CD became the youngest woman of either party elected to Congress.
And as some of these freshmen quickly become rising stars in their party, rumors will swirl as their names get mentioned as potential candidates for higher elected office, such as the U.S. Senate.
That may be tempting, given recent success stories of two House freshmen coming out of the 2014 cycle.
Two weeks ago, freshmen Republican U.S. Representatives Tom Cotton of Arkansas and Steve Daines of Montana each won U.S. Senate seats after serving just 670 days in the nation's lower legislative chamber.
However, while Love, Stefanik, and other freshmen make names for themselves on Capitol Hill in the coming months, the odds of any of them winning a Senate seat in two years are very slim.
A Smart Politics review of U.S. Senate election data finds that only 19 freshmen U.S. Representatives have won a seat to the upper chamber since direct elections were introduced 100 years ago.
Only four of those freshmen were elected to the Senate in the last 40 years – including two in the 2014 cycle.
Arkansas' Tom Cotton and Montana's Steve Daines became just the 18th and 19th first-term U.S. House members to win a U.S. Senate contest in the direct election era.
Both Republicans ran in Democratic-held seats and notched victories which helped their party secure control of the nation's upper legislative chamber.
Cotton and Daines join South Carolina Republican Tim Scott as the only three freshmen-turned-U.S. Senators currently serving in the chamber.
Scott was appointed to his Senate seat one day before the end of his first term in January 2013 and had been reelected to a second term in the lower chamber two months prior.
(Note: Washington Democrat Maria Cantwell had served just one term in the House but was six years removed from office when she won her first Senate race in 2000).
The only other two freshmen to win a Senate seat over the last 40 years are Minnesota Republican Rod Grams in 1994 and Kansas Republican Sam Brownback in 1996.
Overall, of the more than 600 Senators in U.S. history who first served in the House of Representatives, just 43 were sitting freshmen at the time of their election or appointment.
The full list of the 19 freshmen who won election during the last 100 years since the passage of the 17th Amendment includes:
● 1918: Illinois Republican Joseph McCormick
● 1920: Oklahoma Republican John Harreld
● 1931: Louisiana Democrat John Overton
● 1932: Illinois Democrat William Dieterich
● 1934: Connecticut Democrat Francis Maloney
● 1934: Nebraska Democrat Edward Burke
● 1936: Iowa Democrat Guy Gillette
● 1936: Oklahoma Democrat Joshua Lee
● 1944: Arkansas Democrat J. William Fulbright
● 1954: Nebraska Republican Roman Hruska
● 1960: North Dakota Democrat Quentin Burdick
● 1962: Colorado Republican Peter Dominick
● 1970: Connecticut Republican Lowell Weicker
● 1970: Maryland Republican J. Glenn Beall, Jr.
● 1972: South Dakota Democrat James Abourezk
● 1994: Minnesota Republican Rod Grams
● 1996: Kansas Republican Sam Brownback
● 2014: Arkansas Republican Tom Cotton
● 2014: Montana Republican Steve Daines
Most of the names mentioned above hail from states with low to moderate populations, which makes sense.
In short, if a green U.S. Representative is going to put his or her U.S. House seat at risk, it makes even less sense to do so if they serve from a state like California, Texas, or New York, as they represent (and are known to) a smaller percentage of the state population than House members from a state with a smaller population (and fewer House districts).
So what is the likelihood that one of the House freshmen of the 114th Congress will become a U.S. Senator in two years?
Here are the numbers…
There will be at least 54 and perhaps 56 true freshmen U.S. Representatives taking office in D.C. on January 3rd.
Fifty-three members-elect have already been confirmed – a number that excludes three special election winners who were sworn in this week and will technically be in their second term in the 114th Congress (Democrats Donald Norcross in NJ-01 and Alma Adams in NC-12 and Republican Dave Brat in VA-07) as well as two members returning to the chamber after interrupted service (Republicans Bob Dold in IL-10 and Frank Guinta in NH-01).
Another true freshman will emerge from Louisiana's 5th CD runoff in December between Republican Ralph Abraham and Democrat Jamie Mayo.
In addition, Republican freshmen will likely win Arizona's 2nd CD (Martha McSally, who must survive a recount) and Louisiana's 6th (newcomer Garret Graves, a favorite over former U.S. Rep. Edwin Edwards).
Of these 54+ true freshmen, just 35 were elected in states that will have U.S. Senate contests in 2016.
Of those 35, just 11 serve in a state where the sitting U.S. Senator up for reelection in 2014 is from the opposing party:
● Arizona Democrat Ruben Gallego (AZ-07)
● California Republicans Steve Knight (CA-25) and Mimi Walters (CA-45)
● Colorado Republican Ken Buck (CO-04)
● Florida Democrat Gwen Graham (FL-02)
● Nevada Republican Cresent Hardy (NV-04)
● New York Republicans Lee Zeldin (NY-01), Elise Stefanik (NY-21), and John Katko (NY-24)
● Pennsylvania Democrat Brendan Boyle (PA-13)
● Washington Republican Dan Newhouse (WA-04)
With the exception of Cresent Hardy in Nevada, the remaining names mentioned above represent U.S. House seats in states with moderate to large populations, so it seems less likely they would risk their seats in a Senate race after less than two years on the job. (Hardy seems less likely to challenge Harry Reid in that race than, say, Governor Brian Sandoval or a more seasoned U.S. Representative like Joe Heck).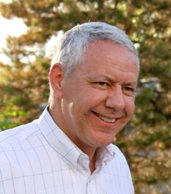 An exception could be Colorado's GOPer Ken Buck, who has already run for the U.S. Senate – losing by only 1.6 points in 2010 to Michael Bennet with a disastrous Republican nominee at the top of the ticket that cycle (Dan Maes won only 11.1 percent in the gubernatorial contest).
A Buck vs. Bennet rematch in 2016 could be intriguing, particularly in light of Democratic incumbent Mark Udall's loss in 2014.
As for the remaining two-dozen freshmen who represent districts in states where a member of their own party will be up for reelection in 2016, in theory any could launch a primary challenge against a sitting U.S. Senator from their own party. More likely, would be a run in an open seat race, and undoubtedly additional seats will open up as retirements are announced over the next 12+ months.
To date, of the 34 U.S. Senators up for reelection in 2016, only David Vitter has officially announced he will not run for reelection, instead choosing to vie for Louisiana's gubernatorial seat next year.
However, at this point, beyond Ken Buck there does not appear to be a Cotton- or Daines-esque opportunity to use the U.S. House as a very brief stepping stone to the nation's upper legislative chamber.
Follow Smart Politics on Twitter.