Brown and Kitzhaber Join the Exclusive 4×4 Club
Less than a dozen governors in U.S. history have been elected to four four-year terms – all since 1970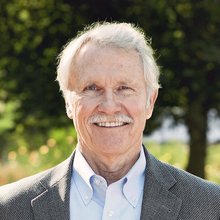 While pre-election polling suggested nearly a dozen governors could be in trouble in the 2014 cycle, only three ended up losing on November 4th: Republicans Sean Parnell of Alaska and Tom Corbett of Pennsylvania and Democrat Pat Quinn of Illinois.
Not only did an anti-incumbent groundswell fail to take root, but three of the nation's longest-serving governors all won reelection: Iowa Republican Terry Branstad and Democrats Jerry Brown of California and John Kitzhaber of Oregon.
Branstad, already the nation's longest serving statehood governor (by nearly four years), was elected to his sixth four-year term by routing Jack Hatch by 21.8 points while Brown defeated Neel Kashkari by 19.6 points and Kitzhaber beat Dennis Richardson by 5.8 points.
With their victories, Brown and Kitzhaber became just the 10th and 11th governors in U.S. history to win at least four four-year terms.
The two West coast Democrats currently rank #42 on the all-time list of statehood gubernatorial service at 11 years, 10 months, 23 days, but the duo will leap-frog several governors during the last few weeks of their third terms.
Brown closes out his third term on January 5th tied for #24 with six other governors at 12 years and one day in office.
At the end of Kitzhaber's third term on January 12th, he will tie West Virginia Republican Arch Moore (and Jerry Brown) for #21 at 12 years and eight days of service.
The "4×4 Club" is a relatively recent political phenomenon, with its first member inducted in 1970. (Note: Several states did not transition to four-year gubernatorial terms until the latter part of the 20th Century; two states, New Hampshire and Vermont, still elect governors to two-year terms).
The first governor to win four four-year terms was Republican Nelson Rockefeller of New York.
Rockefeller was elected in four consecutive races in 1958, 1962, 1966, and 1970 though none were blowouts – winning by 10.0, 9.1, 6.5, and 12.1 points respectively.
The New York Republican did not serve out the entirety of his fourth term – resigning approximately 13 months shy of the end of his term in Albany in December 1973.
Rockefeller is currently #9 on the all-time gubernatorial service list at 14 years, 11 months, 18 days.
Ohio Republican Jim Rhodes was the next governor to win a fourth four-year term, doing so in 1978.
Rhodes achieved this feat in two stints due to term limits in the Buckeye State: winning in 1962 and 1966 and then 1974 and 1978.
Rhodes – tied with Democrat Jim Hunt of North Carolina for #4 in gubernatorial service at 15 years, 11 months, 26 days – was the first governor to serve four full four-year terms. (Rhodes also attempted a fifth term in 1986 but was defeated in the general election by incumbent Dick Celeste).
In addition to Branstad, Brown, and Kitzhaber, the remaining governors who won four four-year terms are:
● Alabama Democrat George Wallace: 1962, 1970, 1974, 1982
● Idaho Democrat Cecil Andrus: 1970, 1974, 1986, 1990
● Louisiana Democrat Edwin Edwards: 1971, 1975, 1983, 1991
● North Carolina Democrat Jim Hunt: 1976, 1980, 1992, 1996
● South Dakota Republican Bill Janklow: 1978, 1982, 1994, 1998
● Wisconsin Republican Tommy Thompson: 1986, 1990, 1994, 1998
With his victory last month, Branstad became the 27th statehood governor to win at least six terms, though he is far from the top of that leaderboard which is populated by Northeastern governors in the 18th and 19th Centuries elected to one-year terms.
Anti-Federalist Arthur Fenner leads the way with 16 gubernatorial election victories. The "Father of Rhode Island" was first elected in 1790 and then reelected fifteen times through 1805.
Eight others won at least 10 gubernatorial elections: John Gilman of New Hampshire (14), James Fenner of Rhode Island (13), Issac Williamson of New Jersey (12), Jonathan Trumbull of Connecticut (12), Caleb Strong of Massachusetts (11), Issac Tichenor of Vermont (11), Oliver Wolcott of Connecticut (10), and Joseph Bloomfield of New Jersey (10).
A handful of governors have won four or more gubernatorial elections, but three or fewer were four-year terms:
● New York Democrat Herbert Lehman won three two-year terms (1932, 1934, 1936) and one four-year term (1938)
● Georgia Democrat Eugene Talmadge won three two-year terms (1932, 1934, 1940) and one four-year term (1946)
● North Dakota Democrat William Guy won two two-year terms (1960, 1962), and two four-year terms (1964, 1968)
● Iowa Republican Robert Ray won three two-year terms (1968, 1970, 1972) and two four-year terms (1974, 1978)
● Illinois Republican James Thompson was elected to one two-year term (1976) and three four-year terms (1978, 1982, 1986)
● Arkansas Democrat Bill Clinton won three two-year terms (1978, 1982, 1984) and two four-year terms (1986, 1990)
If Kitzhaber serves out the entirety of his fourth term, he will end up #2 behind Branstad on the all-time gubernatorial service list – a few days ahead of South Dakota's Janklow.
Brown would end up #4 just ahead of George Wallace.
Follow Smart Politics on Twitter.