The Short Half-Life of a First-Term US Senator
Three fell in 2014 and more than half of all defeated U.S. Senators over the last 100 years have been in their first term; at least one first-term incumbent has lost reelection in 47 of the 51 election cycles during the direct election era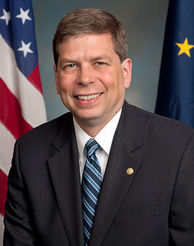 Republicans gaining nine U.S. Senate seats and knocking out five incumbents en route to taking back control of the chamber was perhaps the biggest headline of the November elections.
The fact that three of these incumbents were first-term U.S. Senators – Mark Begich of Alaska, Kay Hagan of North Carolina, Mark Udall of Colorado – was not.
As Smart Politics outlined this spring, a majority of incumbents ousted from the nation's upper legislative chamber over the last century have been in their first term.
That remained true to form last month and continues what has nearly been a certainty in American politics.
Over the past century, an average of 3.6 first-term U.S. Senators have gone down to defeat per cycle, with at least one losing in 47 of the 51 election cycles since the direct election era began in 1914.
The only cycles in which a first-term incumbent did not suffer such a defeat were in 1960, 1990, 2004, and 2010.
Overall, 357 U.S. Senators have been defeated across the more than 1,800 special and general elections conducted during these last 51 cycles.
Of these 357 incumbents, 188 were in their first-term, or 52.7 percent of those who fell in defeat at either the nomination or general election phase.
The rate at which incumbents have been defeated has varied greatly over the decades, with fewer losing in recent years.
From 1914 through 1980, a total of 294 U.S. Senators were defeated in their quest for another term, or 8.6 per cycle.
Since 1982, that number has dropped by more than half to just 3.7 per cycle (63 incumbents).
First-term U.S. Senators, however, account for virtually the same percentage of these ousted officeholders during these two periods: 53.4 percent from 1914 to 1980 (157 of 294) and 49.2 percent from 1982 to 2012 (31 of 63).
The largest number of first-term incumbents to suffer defeat in the direct election era came in 1918 with 10: Republican John Weeks of Massachusetts and Democrats John Shafroth of Colorado, Willard Saulsbury of Delaware, Thomas Hardwick of Georgia, J. Hamilton Lewis of Illinois, William Thompson of Kansas, James Vardaman of Mississippi, Xenophon Wilfey of Missouri, Henry Hollis of New Hampshire, and Christie Benet of South Carolina.
Nine lost in 1916 and 1926 with eight in 1930, and seven in 1922, 1938, 1942, and 1946.
No more than five first-term incumbents have lost in any election cycle since the 1950s.
Of course, the number of first-term U.S. Senators running for reelection can vary greatly from cycle to cycle.
During the four cycles mentioned above in which no first-term incumbent was defeated over the last century, there were only seven (1960), eight (1990), six (2004), and eight (2010) such Senators seeking a second term.
Fourteen were on the the ballot in 2014.
Looking ahead to the 2016 cycle, there is likely to be more of the same.
Up to 17 first-term U.S. Senators will be running for reelection in two years including 15 Republicans and just two Democrats.
Several of these first-term GOPers have already been highlighted as potentially vulnerable – particularly those representing purple to bluish states like Mark Kirk of Illinois, Kelly Ayotte of New Hampshire, Pat Toomey of Pennsylvania, and Ron Johnson of Wisconsin.
Follow Smart Politics on Twitter.