Blue Islands in a Red Sea
Democratic gubernatorial winning streaks against the GOP have set or matched record highs in New Hampshire, Oregon, Washington, and California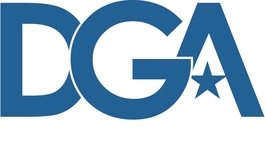 Momentum appears to be with the Republican Party coming out of the 2014 election cycle with the GOP picking up seats across all major federal and state offices.
Despite these gains, there are pockets of success in high profile offices still being enjoyed by the Democratic Party at a record pace.
On the gubernatorial side, there are four states where the Democratic Party is currently in the midst of its longest ever victory streak since it began squaring off against the GOP in the mid-1850s.
All four states are on the coasts – three on the West (California, Oregon, Washington), and one on the East (New Hampshire).
Washington and Oregon have seen Democrats win each of the last eight gubernatorial contests in each state, which also represents the longest current streaks enjoyed by the party across the country.
Washington, which holds its gubernatorial elections in presidential election cycles, has elected a Democrat into office in eight consecutive cycles since 1984: Booth Gardner in 1984 and 1988, Michael Lowry in 1992, Gary Locke in 1996 and 2000, Christine Gregoire in 2004 and 2008, and Jay Inslee in 2012.
Inslee is expected to run for reelection in 2016.
Prior to this current eight-cycle streak, the best Democratic mark was just two consecutive gubernatorial victories, which the party recorded in 1912/1916, 1932/1936, and 1956/1960.
In Oregon, John Kitzhaber won his fourth nonconsecutive four-year term (a historical rarity), to keep pace with their neighbor to the north.
Oregon Democrats have won the last eight elections for governor since 1986 with Kitzhaber winning in 1994, 1998, 2010, and 2014, Neil Goldschmidt in 1986, Barbara Roberts in 1990, and Ted Kulongoski in 2002 and 2006.
The best previous mark for the party in the Beaver State was only three victories in a row notched twice in 1870/1874/1878 and 1902/1906/1910.
The current Democratic winning streak has been particularly frustrating for Oregon Republicans who have held their opponent's nominee to less than 52 percent of the vote in seven of these eight races (1986, 1990, 1994, 2002, 2006, 2010, 2014) and to a plurality of the vote in four of them (1990, 2002, 2010, 2014).
In New Hampshire, Democrats have now won six gubernatorial contests in a row – the most since the GOP first appeared on the ballot there in a race for governor in 1857.
Governors are elected to two-year terms in the Granite State with John Lynch winning in 2004, 2006, 2008, and 2010 and Maggie Hassan victorious in 2012 and 2014.
Democrats had never won more than three in a row against Republicans prior to this streak with previous bests coming in the Elections of 1962/1964/1966 and 1996/1998/2000.
Prior to the formation of the Republican Party, Democrats had piled up streaks of 14 consecutive (one-year term) wins from 1832 to 1845 and eight in a row from 1847 to 1854.
Lastly, and least impressive, is the Democratic streak in California.
Democrats have never won more than two consecutive gubernatorial elections in the history of the Golden State, so Jerry Brown's reelection win last month (joining Kitzhaber to become one of 11 governors to win at least four four-year terms), tied a mark previously set several times.
Democrats previously won back-to-back races for governor in 1882/1886 (George Stoneman and Washington Bartlett), 1958/1962 (Pat Brown), 1974/1978 (Jerry Brown), and 1998/2002 (Gray Davis).
The party also won two contests in a row in California in 1851/1853 prior to the formation of the GOP.
Follow Smart Politics on Twitter.