Kitzhaber Resignation Would Make History in Oregon
No Oregon governor has ever exited office before the end of his term under a cloud of scandal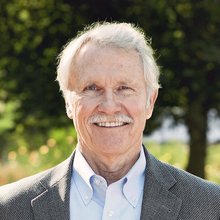 Oregon's John Kitzhaber was able to survive a steady creep of stories late in the 2014 election cycle related to his fiancée Cylvia Hayes to win his fourth nonconsecutive gubernatorial term.
However, new allegations and evidence that Hayes used the governor's office and her position as the state's unofficial First Lady for private gain continue to surface.
Media scrutiny and pressure came to a head this week when the Oregonian came out with an editorial calling for Kitzhaber to resign – just a few weeks into his new term.
The paper's editorial board, who endorsed the governor in 2014, wrote "It should be clear by now to Kitzhaber that his credibility has evaporated to such a degree that he can no longer serve effectively as governor."
Kitzhaber, who is the longest-serving governor in Oregon history and the 20th longest-serving in U.S. history, stated he would not consider resigning last week when the latest round of allegations against Hayes surfaced.
To be sure, governors in recent history have refused to resign in the face of far worse behavior, such as Democrat Rod Blagojevich of Illinois in 2009. (Blagojevich was ultimately impeached, removed from office, and convicted in federal court on corruption charges related to soliciting bribes to fill Barack Obama's U.S. Senate seat).
But although Oregon has seen several governors exit office mid-term for a variety of reasons, none in state history have done so under a cloud of scandal.
A Smart Politics review of Oregon gubernatorial tenure data finds that none of the 36 governors in state history failed to complete their term in office due to scandal or alleged wrongdoings.
Over the last 156 years since statehood, eight governors failed to complete the term in office to which they were elected or the partial term they inherited from becoming governor via succession.
Four of these eight governors died in office:
● Republican James Withycombe won election in 1914 and reelection 1918, but died after slightly more than four years in office in March 1919 at the age of 75
● Republican Isaac Patterson won the Election of 1926 but died of pneumonia three weeks shy of three years in office in December 1929 at the age of 70
● Republican Earl Snell was elected in 1942 and reelected in 1946 and died in a tragic plane crash nine and one-half months into his second term in October 1947 at the age of 52. (Note: the crash also killed Republican Secretary of State Robert Farrell and Republican State Senate President Marshall Cornett).
● Republican Paul Patterson was elected in 1954 (after serving nearly two years via succession after the resignation of Douglas McKay) and died just over a year into his second term in January 1956 at the age of 56.
Three other governors resigned from office after winning or being appointed to high profile public offices:
● Democrat La Fayette Grover was elected in 1870 and 1874 and resigned before the end of his second term in February 1877 after the state legislature elected him to the U.S. Senate
● Democrat George Chamberlain also won two gubernatorial elections (in 1900 and 1904) and resigned in February 1909 after winning both the voter preference U.S. Senate ballot and election by the state legislature
● Republican Douglas McKay won a special election in 1948 and then a full term in 1950 and resigned in December 1952 after he was appointed Secretary of the Interior by president-elect Dwight Eisenhower
The only other governor who failed to finish his term in office was Republican Frank Benson in 1910.
After the aforementioned Chamberlain resigned to take a U.S. Senate seat, Benson, as Secretary of State, became governor in March 1909.
Benson served in that capacity for approximately 15 months when he resigned due to poor health.
Even though no Oregon governor has ever resigned in scandal, some who saw their terms through to the end of their term did face intense opposition along the way.
For example, Oregon's first statehood governor, Democrat John Whiteaker, maintained his pro-slavery stance even after Civil War broke out back east and faced significant opposition from both parties.
A few years later, the Democratic-controlled legislature launched a failed attempt to remove Republican Governor George Woods from office after questions were raised about his extremely narrow 277-vote 1866 electoral victory.
Ultimately, nearly half of all governors of Oregon did not leave office on their own terms, either dying (four) or resigning due to poor health (one), losing their party's nomination (seven), or losing the general election (six).
To be sure, calls for Kitzhaber's resignation are mounting, but one would expect that pressure will undoubtedly need to be sustained for several weeks for the governor to consider any such measure.
However, if Kitzhaber eventually does resign, Secretary of State Kate Brown would take his place and become the second female governor in state history after Democrat Barbara Roberts (1991-1995).
Follow Smart Politics on Twitter.