Could Scott Walker Become Wisconsin's Strongest Presidential Candidate in History?
No Wisconsin presidential candidate has won more than two primaries or more than 41 delegates at a major party's national convention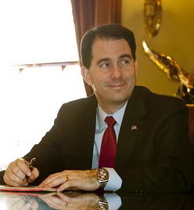 Scott Walker's 2016 profile got a huge boost last week as he shot to the top of a few New Hampshire primary polls and enlisted two top conservative strategists to join his political committee, Our American Revival.
Walker has been one of more than a dozen rumored candidates for the White House on the GOP side for the last few years, and these recent developments suggest the Wisconsin governor is well on his way to officially throwing his hat into the ring.
If he does, it would not take much success for Walker to end up with the most impressive presidential campaign resumé in Badger State history.
For the competition is very thin.
A Smart Politics study of presidential election data finds that no Wisconsin politician has won more than two presidential primaries or caucuses in a cycle or more than 41 delegates at a major party national convention.
All records for Wisconsin presidential candidates, modest as they are, were set by Robert La Follette a century ago – the only such candidate to win two primaries or reach even 30 delegates at a convention.
Prior to the introduction of presidential primaries in 1912, five Wisconsinites received votes on at least the first ballot at a Democratic or Republican National Convention – although all were 'favorite-son' nominations.
The first was Democratic U.S. Senator, former Territorial governor and U.S. House delegate Henry Dodge in 1852.
Dodge received three votes on each of the first eight ballots at the 1852 convention that took 49 ballots to nominate Franklin Pierce of New Hampshire.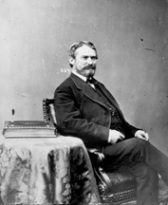 Next was Democratic U.S. Senator James Doolittle in 1868.
Doolittle had been a Democrat while serving as a Wisconsin circuit court judge in the 1850s but left the party after the Missouri Compromise was repealed with the Kansas-Nebraska Act of 1854.
Doolittle was then elected to the U.S. Senate as a Republican in 1857 and 1863 and served two terms, but alienated his party after defending Democratic President Andrew Johnson in his impeachment trial, as well as his positions on slavery (returning blacks to Africa) and dealing with the South.
Doolittle's name was subsequently placed into nomination at the 1868 Democratic convention in New York City by S. Clark of the Wisconsin delegation and received the support of 13 delegates – eight from Wisconsin, four from Rhode Island and one from New Hampshire.
Doolittle peaked with 15 delegates on the fifth ballot for seventh place, tallying eight delegates from Wisconsin, four from Rhode Island, and three from Florida. (The Senator had also received one-half of a delegate from Missouri on the second ballot).
The nomination was eventually won by Horatio Seymour.
(Doolittle later ran for governor of the Badger State as a Democrat in 1871, but lost by 6.4 points to Cadwallader Washburn).
Twenty years later, Wisconsin's next favorite-son presidential candidate was Governor Jeremiah Rusk.
Rusk, a former three-term U.S. Representative, was in the middle of his third term as governor when the Republican convention convened in 1888.
Wisconsin U.S. Senator John Spooner placed Rusk's name into nomination and on the first ballot the governor received 25 votes, good for ninth place: all 22 from the Wisconsin delegation plus one delegate each from Nebraska, Virginia, and the Dakota Territory.
Rusk's support tailed off over the next two ballots with the nomination going to Benjamin Harrison. Rusk, however, did become Harrison's Secretary of Agriculture in 1889.
In 1904, Edward Wall was the favorite-son candidate of Wisconsin at the Democratic convention.
Wall was a former state assemblyman from Milwaukee and later the chair of his state's Democratic central committee.
On the first round of balloting Wall received 27 delegates – all 26 from Wisconsin and one from Nebraska.
Wall placed fifth in the balloting with New York's Alton Parker winning the nomination.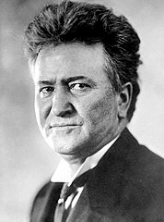 In 1908, Robert "Fighting Bob" La Follette made the first of his five runs at the presidency, coming from the progressive wing of the Republican Party.
La Follette was a former three-term congressman in the 1880s and had won three gubernatorial elections before resigning one year after the legislature elected him to the nation's upper legislative chamber in 1905.
From 1908 through 1924, the Wisconsin U.S. Senator would receive delegate votes at each Republican convention, but only a handful in a given cycle, if any, from outside of his home state:
● 1908: Won 25 delegates on the first ballot (all from Wisconsin) for 6th place
● 1912: Won 41 votes on the first ballot for 3rd place (26 from Wisconsin, 10 from North Dakota, five from South Dakota)
● 1916: Won 25 votes on the first ballot for 11th place (15 from Wisconsin, 10 from North Dakota)
● 1920: Won 24 votes on the first ballot (all from Wisconsin) for 8th place, although La Follette's name was never formally placed into nomination
● 1924: Won 34 votes on the first ballot (28 from Wisconsin, six from North Dakota) for a distant second place behind President Calvin Coolidge
La Follette also has the designation of winning the first presidential primary in U.S. history – carrying North Dakota (and later Wisconsin) in 1912, appropriate since he was the leading force to spearhead this electoral process while governor in 1905.
Fighting Bob was also victorious in the North Dakota and Wisconsin primaries in 1916 and the Badger State primaries in 1920 and 1924.
La Follette remains the only Wisconsin presidential candidate to win a primary or caucus outside of his home state, winning North Dakota twice.
And so, while Senator La Follette was an important figure in Republican Party politics during the first few decades of the 20th Century, the numbers show that he really never came close to winning the GOP nomination in any of his five attempts as he struggled to receive delegates outside of his home state.
After the 1924 convention, La Follette famously bolted to run as a Progressive in that November's election, but only carried Wisconsin for 13 Electoral votes. (Though he came within 2.5 points of winning North Dakota as well as within 4.6 points in Montana, 5.5 points in Nevada, and 9.9 points in neighboring Minnesota).
Note: At the 1920 Republican convention, Wisconsin U.S. Senator Irvine Lenroot received one vote (from New York) on the seventh through tenth and final ballots. At the marathon 1924 Democratic convention, state party chair John Callahan won one vote on the 92nd ballot while 1st District delegate Calvin Stewart of Kenosha receive one vote on the 94th.
Since La Follette's 1924 campaign there has been no serious presidential contenders from Wisconsin in 90+ years.
In 1932, former Republican governor and U.S. Senator John Blaine received 13 first ballot favorite-son votes from the progressive wing of the Badger State delegation, a few months before he narrowly lost his U.S. Senate renomination bid to conservative GOPer John Chapple.
Blaine placed him a distant second behind President Herbert Hoover.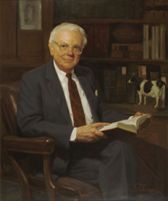 In 1964, Wisconsin saw favorite-son candidates emerge in both the Democratic and Republican primaries.
Democratic Governor John Reynolds entered the Badger State primary as a surrogate for President Lyndon Johnson who was not actively participating in the primaries.
George Wallace was, however, and it was feared a strong performance by the segregationist Alabama governor – who campaigned in Wisconsin – would be an embarrassment for the president and the party.
Reynolds won 66.2 percent of the statewide Democratic primary vote and also claimed the most votes in each of the state's 10 congressional districts.
Long-serving U.S. Representative John Byrnes won the GOP presidential primary without a challenger but was not on the ballot in any other race and released his delegates to Barry Goldwater at the convention and subsequently received no delegates.
Since 1964, the only Wisconsin politician to compete in a primary or make a run at the White House was former four-term governor and Secretary of Health and Human Services Tommy Thompson in the 2008 cycle.
Thompson's campaign was short-lived, however, and he exited the race in August 2007 after a dismal sixth place performance in the Iowa Straw Poll where he received only 7.3 percent of the vote.
In 1980, long-serving U.S. Senator William Proxmire did receive 10 votes at the Democratic National Convention.
Proxmire did not win votes from his home state, however, but rather the pro-life caucus of the Minnesota Democratic-Farmer-Labor delegation. A statement released by the caucus read: "Sen. Proxmire is a congressional leader and a person who is recognized for his outstanding commitment to human rights – a person who will speak for the rights of the elderly, handicapped, the unwanted and the unborn."
Even though a half-dozen state primaries and caucuses are less than a year away, Governor Walker is still a long way from notching even one victory in 2016.
To be sure, if the 2012 cycle is any guide, there is little guarantee that this month's (or week's) leading GOP candidate will even still be in the race in a blink of an eye.
Follow Smart Politics on Twitter.