Russ Feingold: An Unlikely Return to the Senate in 2016?
Only two defeated U.S. Senators have come back to win an election to the chamber since the mid-1950s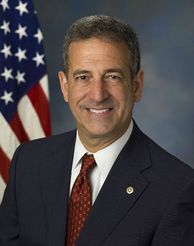 With each passing week it seems more likely that the Wisconsin U.S. Senate election in 2016 will be a rematch between Republican Ron Johnson and former Democratic Senator Russ Feingold.
Feingold is expected to soon depart his post at the State Department where he has served as a special envoy to central Africa for the last two years.
It is not unheard of for ex-U.S. Senators to try to get their jobs back.
Over the last two cycles a handful of Republican Senators who had exited the chamber via defeat attempted to do so like George Allen of Virginia in 2012, Scott Brown of Massachusetts (running in New Hampshire) in 2014, Larry Pressler of South Dakota (as an independent) in 2014, and Bob Smith of New Hampshire in 2014.
In addition to Feingold, there has also been talk that two other recently defeated Democratic U.S. Senators might attempt a comeback in 2016 – Mark Begich of Alaska (against Lisa Murkowski) and Kay Hagan of North Carolina (against Richard Burr).
During the century-long direct election era, no former U.S. Senator from any of these three states has returned to the chamber, let alone one who lost his or her seat.
In fact, out of the 22 individuals who lost their seats from these states over the last 100 years, only one even attempted a comeback: North Carolina Democrat Cameron Morrison in 1944 (who lost his party's primary that cycle).
Looking more broadly across the country, it has indeed been quite rare for defeated U.S. Senators to get a second chance and return to the chamber – especially in recent decades.
A Smart Politics analysis finds that since 1956 only two U.S. Senators have returned to the chamber after losing their seat at the ballot box.
To be sure, from time to time ex-U.S. Senators have sought a return to their office after a break in service – 150 have succeeded in doing so since the 18th Century.
Over the last half-century some famous names to return to their old post in the Senate were Arizona Republican Barry Goldwater (1953-1965; 1969-1987) who first exited the chamber after two terms to become the 1964 GOP presidential nominee and Hubert Humphrey of Minnesota (1949-1964; 1971-1978) who did so to become Lyndon Johnson's running mate that same cycle.
In the 21st Century, New Jersey Democrat Frank Lautenberg (1982-2001; 2003-2013) was out of office for two years before returning in 2003 and current Indiana Republican Dan Coats (1989-1999; 2011-present) took 12 years off before winning the 2010 election.
Each of these Senators, however, exited the chamber on their own terms.
That was not the case with Russ Feingold.
Feingold was defeated in his quest for a fourth term by Johnson during the GOP wave in 2010 by 4.8 points.
If Feingold does seek his old job back in 2016, there are few success stories from which he can draw in recent decades.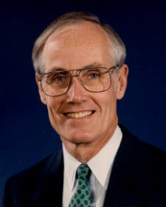 The last U.S. Senator to be defeated at the ballot box and then later win an election back to the chamber was Washington Republican Slade Gorton.
Gorton was one of many GOPers to pick up seats for his party during the Reagan Revolution of 1980.
Gorton knocked six-term incumbent Warren Magnuson out of office that cycle, but was defeated in his reelection bid in 1986 by former U.S. Representative and Transportation Secretary Brock Adams.
Undismayed, Gorton won the state's open seat race two years later in 1988 and then reelection in 1994 before narrowly losing to Maria Cantwell by 2,229 votes in 2000.
Prior to Gorton, the only other U.S. Senator to lose his seat and later return to the chamber since the mid-1950s was Ohio Democrat Howard Metzenbaum although his political comeback comes with an asterisk.
Metzenbaum had never been elected to the chamber in the first instance when he lost his seat in the 1974 cycle – he was initially appointed to the Senate in 1974 after the resignation of Republican William Saxbe to become U.S. Attorney General.
Later that year, Metzenbaum lost the Democratic primary to John Glenn by 8.7 points and exited the chamber at the end of the year.
Two years later, Metzenbaum challenged Robert Taft, Jr. for Ohio's other seat and defeated the GOP incumbent by 3.0 points to return to the Senate where he would serve another three terms.
Prior to Metzenbaum and Gorton, only 14 other U.S. Senators who lost their seats in the direct election era were able to later return – with the next most recent doing so in 1956.
Delaware Republican T. Coleman du Pont (1921-1922, 1925-1928) was appointed to his seat in 1921, lost the Election of 1922 to Thomas Bayard, then won an open seat race in 1924.
Massachusetts Democrat David Walsh (1919-1925, 1926-1947) was defeated in 1924 but won a special election in 1926 after the death of Henry Cabot Lodge.
Iowa Republican Smith Brookhart (1922-1926, 1927-1933) was initially declared the winner of his 1924 reelection bid, but Democratic challenger Daniel Steck successfully contested the race and was seated in 1926. Later that November, Brookhart won the state's other Senate seat in a victory over Claude Porter and would return to the chamber after a 10+ month absence.
Oklahoma Democrat Thomas Gore (1907-1921, 1931-1937) lost his party's nomination in 1920 but won the Election of 1930.
West Virginia Democrat Matthew Neely (1923-1929, 1931-1941, 1949-1958) lost his bid for a second term in 1928 to Henry Hatfield but returned two years later after winning an open seat in 1930. After being out of the chamber for nearly eight years (four spent as governor and two in the U.S. House), Neely would also win the state's U.S. Senate elections of 1948 and 1954.
Colorado Democrat Alva Adams (1923-1924, 1933-1941) was appointed to his seat after the death of Samuel Nicholson in 1923. Adams opted not to run in the special election for his seat in 1924, but instead vied for the state's other seat and lost to incumbent Lawrence Phipps. Eight years later, Adams would win the Election of 1932 and serve until his death in 1941.
Rhode Island Democrat Peter Gerry (1917-1929, 1935-1947) lost his attempt at a third term in 1928 to Felix Hebert, but won back his seat in the 1934 rematch.
New Jersey Republican Warren Barbour (1931-1937, 1938-1943) was defeated in his bid for a second term in 1936 but won the state's other U.S. Senate seat in a special election two years later in 1938.
Idaho Republican John Thomas (1928-1933, 1940-1945) lost his reelection bid in 1932 to James Pope but was appointed to the Senate in January 1940 and later held his seat by winning a special election that November.
Iowa Democrat Guy Gillette (1936-1945, 1949-1955) lost his bid for a third term in 1944 to Bourke Hickenlooper and then unseated George Wilson in 1948 to serve one more term.
Idaho Republican Henry Dworshak (1946-1949, 1949-1962) lost his reelection bid in 1948 to Bert Miller, but was appointed back to his seat inside of a year in 1949 after Miller's death. Dworshak would be elected to the seat again in 1950, 1954, and 1960 before dying in office in 1962.
Wyoming Democrat Joseph O'Mahoney (1934-1953; 1954-1961) lost his reelection for a fourth term in 1952 to Frank Barrett but won a special election two years later in 1954 after the death of Lester Hunt
West Virginia Republican Chapman Revercomb (1943-1949, 1956-1959) served one term before losing to Matthew Neely in 1948. Revercomb later won a special election in 1956 after the death of Harley Kilgore but was ousted by Robert Byrd in 1958.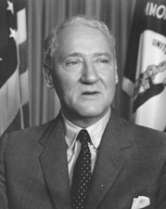 Kentucky Republican John Cooper (1946-1949, 1952-1955, 1956-1973) holds the distinction of being the only U.S. Senator to come back and win a seat after losing reelection two times.
Cooper won a special election after the resignation of Happy Chandler in 1946 and was defeated for the full term in 1948 by Virgil Chapman. Chapman died in 1951 and Cooper won a special election to fill the seat in 1952, but once again lost his seat in an election for the full term in 1954 to former Vice President Alben Barkley.
Barkley then died in 1956 and Cooper won another special election held that November and then two more full terms in his own right 1960 and 1966.
Note: Two other defeated U.S. Senators returned to the chamber in the direct election era (Kansas Republican Charles Curtis in 1915 and Illinois Democrat James Lewis in 1931) but neither won a direct election during their first stints in the chamber (1907-1913 and 1913-1919 respectively).
As for Feingold, a 2016 campaign would make him the first Wisconsin U.S. Senator to lose a seat in the direct election era and attempt to get it back.
Seven previous Badger State U.S. Senators did not launch a bid to return to the chamber after their defeat:
● Republican Irvine Lenroot: lost nomination in 1926 to John Blaine
● Republican John Blaine: lost nomination in 1930 to John Chapple
● Democrat F. Ryan Duffy: lost reelection in 1938 to Alexander Wiley
● Republican Robert La Follette, Jr.: lost nomination in 1946 to Joseph McCarthy
● Republican Alexander Wiley: lost reelection in 1962 to Gaylord Nelson
● Democrat Gaylord Nelson: lost reelection in 1980 to Robert Kasten, Jr.
● Republican Bob Kasten: lost reelection in 1992 to Russ Feingold
Two other Wisconsin U.S. Senators exited via retirement over the last century (Democrats William Proxmire and Herb Kohl) and three others died in office (Democrat Paul Husting, Republican Robert La Follette, Sr., and Republican Joseph McCarthy).
Follow Smart Politics on Twitter.