John Gregg Eyes Rare Rematch Against Mike Pence in 2016
Gregg vs Pence II would just be the second gubernatorial rematch in Indiana history and the first since 1834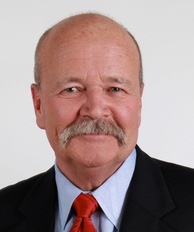 This is the fourth in a series of Smart Politics reports on gubernatorial rematches. Previous editions focused on Maine, Connecticut, and Colorado.
Former Indiana House Speaker John Gregg came within 2.9 points of defeating Mike Pence in the state's 2012 gubernatorial election – the closest such race in the state in more than half a century dating back to Democrat Matt Welsh's defeat of Crawford Parker by a single point in 1960.
As the Republican Governor went into damage control mode last week after his state faced backlash over its new Religious Freedom Restoration Act, it seemed more likely that Pence would run for reelection in 2016 and put rumored presidential aspirations on hold for at least one cycle.
All the while, Gregg, who was already mulling another run against Pence, is now expected to be even closer to announcing another campaign against him.
If he does, it'll be a rarity in Indiana politics, but hardly the first time a gubernatorial hopeful has taken a second run at Indianapolis.
A Smart Politics analysis finds that if Gregg and Pence square off again in 2016 it would mark just the second gubernatorial rematch in Indiana history, and the first since 1834.
The first and as of yet only gubernatorial rematch among major party candidates took place in the cycles of 1831 and 1834.
In 1831, former state legislator Noah Noble, running as a National Republican, defeated Jacksonian James Read by 4.9 points with a plurality 45.7 percent.
Read sought a rematch as a Democrat in 1834 against Noble, who was now a Whig, but lost again by 14.8 points.
Why has it taken 180 years for the state to see its next gubernatorial rematch?
For starters, it should be noted that Indiana governors were barred from seeking consecutive terms for 30 of its 53 elections since statehood from the 1850s through 1972, when the law changed to permit state's chief executive to serve two consecutive four-year terms.
However, the possibility of rematches nonetheless did still exist during this 120-year period.
Three Indiana governors who were term-limited after just four years did later run for governor again and appeared on the general election ballot: Republican Winfield Durbin, Democrat Henry Schricker, and Democrat Matt Welsh.
Durbin won the gubernatorial election of 1900 but placed third with 22.1 percent of the vote in 1912 behind Democrat Samuel Ralston and Progressive Albert Beveridge.
Schricker won the elections of 1940 (over Glenn Hillis) and 1948 (over Hobart Creighton) to become the first and only governor in state history to serve non-consecutive terms.
Welsh was elected in 1960 but lost his bid for another term in 1972 with a 14-point loss to Doc Bowen.
While none of those three governors faced former opponents, many failed candidates have taken multiple shots at the governor's office over the decades – with a few success stories:
● Oliver Morton (1856, 1864): In 1856, Morton lost by 2.6 points as the People's nominee to Democrat Ashbel Willard. Eight years later, Morton won as a Republican in a race against Democrat Joseph McDonald.
● Democrat Thomas Hendricks (1860, 1868, 1872): Hendricks narrowly lost two gubernatorial elections in 1860 (by 3.8 points to Henry Lane) and 1868 (by 0.2 points to incumbent Conrad Baker) before winning the Election of 1872 (by 0.3 points over Thomas Browne).
● Republican Warren McCrary (1916, 1920): McCrary lost the GOP primary in 1916 to James Goodrich but came back four years later to win the nomination and general election against Democrat Carleton McCullough.
● Democrat Frank O'Bannon (1988, 1996): After an early exit out of the 1988 race, the state senator still appeared on the ballot and came in a distant third in that cycle's Democratic primary won by Evan Bayh. (O'Bannon backed Bayh and served two terms as his lieutenant governor). In 1996, O'Bannon won his party's nomination and the general election over Steve Goldsmith. (O'Bannon would win a second term in 2000 as well before dying in office in 2003).
However, not all such candidates who sought second chances were successful:
● Democrat John Kern (1900, 1904): The future U.S. Senator lost back-to-back elections as his party's gubernatorial nominee against Winfield Durbin in 1900 (by 3.8 points) and James Hanly in 1904 (by 12.5 points).
● Democrat James Risk (1916, 1920, 1924): Risk ran unsuccessfully for his party's gubernatorial nomination in three consecutive election cycles.
● Democrat Carleton McCullough (1920, 1924): McCullough lost back-to-back general elections against Warren McCrary in 1920 (by 13.4 points) and the KKK-backed Ed Jackson in 1924 (by 6.6 points).
● Republican Edward Toner (1920, 1924): Toner placed third in the Republican gubernatorial primaries of 1920 (19.2 percent) and 1924 (13.1 percent).
● Republican Raymond Springer (1932, 1936): The future Congressman lost back-to-back general elections as the GOP nominee against Paul McNutt (by 12.2 points) and M. Clifford Townsend (by 11.1 points).
● Democrat Wayne Townsend (1980, 1984): Townsend lost the 1980 Democratic primary to John Hillenbrand by 4.8 points and then four years later lost the general election as his party's nominee to incumbent Robert Orr.
Additionally, several third party candidates also ran multiple failed gubernatorial campaigns in Indiana, such as Populist/People's nominee LeRoy Templeton (1892, 1904), Independence/Farmer Laborite James Zion (1908, 1920), Socialist William Rabe (1944, 1948), Socialist Labor nominee Charles Ginsberg (1948, 1952), Prohibitionist J. Ralston Miller (1956, 1960), and Libertarian Andrew Horning (2000, 2008).
Note: The research above tallies only those gubernatorial candidates who made it on the general election or primary ballot. For the eleven election cycles from 1932 to 1972, Indiana did not hold gubernatorial primaries and nominees were selected at state party conventions.
For example, Democratic Secretary of State Larry Conrad sought his party's nomination at convention in 1972 (and lost to Matt Welsh) and then won the nomination via primary in 1976 (and lost the general election to Doc Bowen).
Overall, the 2.9-point Gregg vs. Pence matchup in 2012 was the 15th closest gubernatorial election in Indiana history across the 53 contests held since statehood.
It was also the sixth such contest decided by less than three points out of the 29 elections conducted in the 20th and 21st Centuries (along with 1908, 1916, 1940, 1944, and 1960).
Follow Smart Politics on Twitter.