Rand Paul and a History of Kentucky Presidential Candidates
Kentucky-based politicians have run for president and failed more than a dozen times since statehood; none have ever won a presidential primary and none have received convention votes since 1952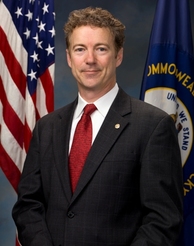 This is the fourth in a series of reports on the history of presidential candidates from states with candidates running for the White House (or exploring bids) in 2016. Previous reports focused on Texas, Wisconsin, and South Carolina.
Kentucky U.S. Senator Rand Paul announced his candidacy for president on Tuesday as the GOP dance card slowly but surely continues to gather names.
The 2016 cycle will mark the third consecutive presidential race in which a member of the Paul family explored a White House bid and fifth out of the last eight, with Senator Paul's father and ex-Texas U.S. Representative Ron Paul doing so in 1988 as a Libertarian and as a Republican in 1992 (briefly), 2008, and 2012.
Paul's announcement comes a few weeks after that of fellow U.S. Senator Ted Cruz, with several other official entrants into the race expected in the coming month.
From Paul's perspective, the more the merrier.
The success of Paul's candidacy, which will tap into the libertarian, anti-interventionist wing of the party, likely hinges on a glut of candidates from both the business/establishment and social conservative wings of the GOP battling it out and dividing up their support into nearly equal, small blocs. This could leave Paul as a plurality winner of several states and give him the momentum that his father could never achieve.
Paul is one of the most well-known U.S. Senators in the chamber and will likely not have much difficulty raising sufficient funds to run a long campaign.
But will he ultimately have success in 2016? Can he win a primary or caucus? And will he have delegates at the convention?
Or will Paul join a rather long list of Kentuckians who fell short of winning the presidency over the last 190+ years?
A Smart Politics analysis finds that Rand Paul is attempting to become the first Kentucky politician to win the presidency after more than a dozen failed attempts, the first to win a presidential primary in state history, and the first to receive convention votes since Alben Barkley in 1952.
With apologies to Kentucky-born Abraham Lincoln (who rose to political prominence in Illinois and whose family moved out of the state when he was a child), any discussion of Kentucky political figures begins and ends with Henry Clay.
Clay served four stints in the U.S. Senate as well as seven terms in the U.S. House (serving as Speaker in six of them) in a legislative career that spanned parts of six decades.
Along the way, Clay was frequently a top-tier candidate for the presidency, first at the tail end of the Era of Good Feelings, and then in the two-party era as a National Republican and Whig.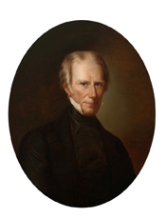 Clay's first bid came in 1824 when he was Speaker of the House in a four-way race with John Quincy Adams, Andrew Jackson, and William Crawford.
Clay won 37 Electoral votes across four states for fourth place in a race that was eventually won by Adams. Clay carried Ohio (16), Kentucky (14), Missouri (3), and four votes from New York.
In 1832, then Senator Clay was the National Republican nominee and was easily defeated by Democratic President Andrew Jackson.
Clay won 49 electoral votes carrying Kentucky (15), Massachusetts (14), Connecticut (8), Rhode Island (4), and Delaware (3) and winning a majority of voting electors in Maryland (5).
Eight years later, Clay sought the Whig Party nomination against William Harrison and Winfield Scott.
Clay peaked with 103 delegates in the first two rounds of balloting, before Scott delegates began to peel off into Harrison's camp with the 1836 nominee winning the nomination on the fifth ballot.
Clay had his best showing in 1844 as the Whig nominee against Democrat James Polk.
At the time a former U.S. Senator, Clay was the unanimous choice to be his party's nominee and won 105 electoral votes in the general election across 11 states: Ohio (23), Tennessee (13), Kentucky (12), Massachusetts (12), North Carolina (11), Maryland (8), New Jersey (7), Connecticut (6), Vermont (6), Rhode Island (4), and Delaware (3).
Kentucky was the only state the "Great Compromiser" carried in all three of his general election bids.
Also in the 1844 cycle, former Vice President and Kentucky U.S. Senator and U.S. Representative Richard Johnson won in balloting at the Democratic convention.
Johnson peaked at 38 votes on the third ballot at a convention which ultimately produced James Polk as the nominee.
Clay would make one last run at the presidency in 1848, but lost the Whig nomination to Zachary Taylor, peaking at 97 delegates on the first ballot.
The 1848 cycle saw the name of another Kentuckian come up during balloting – this time at the Democratic convention.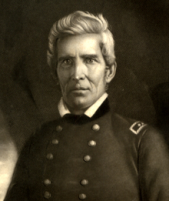 Former two-term Congressman and heralded major general in the Mexican-American War William Butler received three votes on the fourth and final ballot won by Michigan's Lewis Cass.
Butler was then quickly nominated by his party for vice-president after just two ballots.
In the drawn-out 1852 national convention, Butler's name appeared on many ballots, peaking at 25 delegates on the 29th and 30th ballots across six states: Kentucky (12), Maryland (5), Delaware (3), New Hampshire (3), Maine (1), and Ohio (1).
On the 48th ballot, Kentucky U.S. Representative and Speaker of the House Linn Boyd received two votes from the Ohio delegation.
Franklin Pierce of New Hampshire won the nomination on the 49th ballot.
At the 1852 Whig convention, former Kentucky Governor, U.S. Senator, and sitting U.S. Attorney General John Crittenden received four votes on the 34th ballot. Winfield Scott was the eventual Whig nominee that cycle.
The names of four Kentuckians came up at four different conventions during the tumultuous 1860 cycle.
The aforementioned Crittenden received a high water mark of 28 delegates at the Constitutional Union convention. The nomination went to Tennessee's John Bell.
Abolitionist and former Kentucky state legislator Cassius Clay (cousin of Henry Clay) won two delegates from Connecticut on the second ballot at the Republican national convention. (Clay also came in a distant second for the vice-presidential nomination).
Former Kentucky state legislator and U.S. Treasury Secretary James Guthrie peaked at 66.5 delegates on the 39th ballot at the controversial April Democratic convention held in Charleston.
When a second convention convened for the party in Baltimore two months later in June, Guthrie received just 10 votes on the first ballot (4.5 from Kentucky, 3 from Pennsylvania, 1.5 from Missouri, 1 from Minnesota) as Stephen Douglas became the nominee.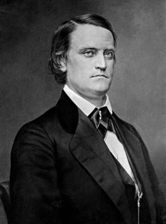 Also in Baltimore, former U.S. Representative and sitting Vice President John Breckinridge won 7.5 delegates on the second ballot (seven from Pennsylvania, 0.5 from Connecticut).
Breckinridge had become the nominee of the Southern Democrats earlier in June winning the nomination on the first ballot against New York's Daniel Dickinson.
Breckinridge would then carry 11 states in the general election and 72 electoral votes: Georgia (10), North Carolina (10), Alabama (9), Maryland (8), South Carolina (8), Mississippi (7), Louisiana (6), Arkansas (4), Texas (4), Delaware (3), and Florida (3).
In 1876, former Kentucky state legislator and sitting U.S. Treasury Secretary Benjamin Bristow gathered a high of 126 delegates on the fourth ballot at the 1876 Republican convention.
Bristow received delegates from 20 states from all four regions of the country: Kentucky (24), Massachusetts (19), Michigan (11), Tennessee (10), Connecticut (9), Vermont (8), Mississippi (7), Rhode Island (6), Illinois (5), Texas (5), Alabama (4), Missouri (3), New Hampshire (3), Wisconsin (3), Georgia (2), New York (2), Wyoming (2), Minnesota (1), Nevada (1), and South Carolina (1). The nomination eventually went to Rutherford Hayes.
In 1884, former Kentucky Lieutenant Governor and sitting Speaker of the House John Carlisle received 27 votes on the first ballot of the Democratic convention – 26 from Kentucky and one from Wisconsin. The nomination went to Grover Cleveland on the next ballot.
In 1892, then U.S. Senator Carlisle won 14 votes on the first ballot – six from Kentucky, five from Oregon, and three from Florida – with Cleveland clearing the 2/3 mark required for nomination by 10.5 votes.
In 1896, former U.S. Representative and sitting U.S. Senator Joseph Blackburn hit a high of 83 delegates on the first ballot at the DNC.
Blackburn won delegates from nine states: Kentucky (26), Virginia (24), West Virginia (12), California (9), Wyoming (6), Minnesota (2), Montana (2), Florida (1), and Wisconsin (1). William Jennings Bryan earned the nomination on the fifth round of balloting.
In 1912, U.S. Representative and Democratic National Convention Chair Ollie James received three votes on the 20th and 25th rounds of balloting. Woodrow Wilson won the nomination.
In 1920, Laura Clay – daughter of the aforementioned Cassius Clay – made convention history by becoming the first woman to receive a delegate.
Clay, a suffragist, founder of the Democratic Women's Club of Kentucky, and convention delegate received one vote from Kentucky U.S. Senator A.O. Stanley, the state's delegation chair, on the 34th ballot.
Two ballots later, Kentucky educator and literacy pioneer Cora Wilson Stewart also received one vote.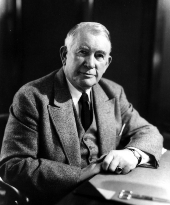 In 1952, former U.S. Senator and sitting Vice President Alben Barkley's name was placed into nomination at the Democratic convention and received a peak of 78.5 delegates on the 2nd ballot with votes from 11 states: Kentucky (26), Oklahoma (24), Missouri (10), North Dakota (8), Massachusetts (3), Montana (3), Maryland (2.5), Iowa (2), Washington (1), North Carolina (0.5), and West Virginia (0.5).
Barkley, who did not declare his candidacy until late in the race (early July 1952, three weeks before the convention), was the last true Kentucky politician to run for president until Senator Paul.
Kentucky-born and educated Gary Bauer would make a presidential run in 2000, though he was a D.C.-based political fixture for most of his adult life and for the three decades prior to his campaign.
Bauer, who did launch his campaign in April 1999 from his hometown in of Newport, won two delegates at the Iowa caucuses in January 2000, but withdrew after the New Hampshire primary in early February and did not receive any convention votes.
In addition to the aforementioned Lincoln and Bauer, other Kentucky-born political figures who rose to prominence elsewhere and received the support of delegates at national conventions include:
● Supreme Court Justice Samuel Miller (born in Richmond): two votes (3rd ballot) at the 1888 Republican convention
● Railroad executive Walker Hines (born in Russellville): one vote (28th ballot) at the 1920 Democratic convention
● Journalist Irvin Cobb (born in Paducah): 1.5 votes (23rd ballot) at the 1920 Democratic convention
● Alabama U.S. Representative and Senator Oscar Underwood (born in Louisville) received delegate votes at Democratic conventions in 1912 (130 on the 19th ballot), 1920 (nine on the 25th and 26th ballots), and 1924 (42.5 on 1st ballot)
● Major General Henry Allen (born in Sharpsburg) also received one delegates at the 1924 DNC
● Prominent banker Melvin Traylor (born in Breeding) received 42 votes on the 1st ballot (40.25 from Illinois) at the 1932 Democratic convention
There have also been third party presidential candidacies from Kentucky politicians such as Prohibitionist Green Clay Smith in 1876.
Follow Smart Politics on Twitter.