Feingold vs Johnson II Would Mark 1st US Senate Rematch in Wisconsin History
While there has never been a U.S. Senate rematch election in the Badger State, seven defeated major party nominees have run again; all failed and only three made it back to the general election ballot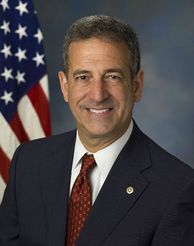 Wisconsin Democrats failed in recruiting former U.S. Senator Russ Feingold to take on their top GOP target Scott Walker in the 2012 gubernatorial recall and 2014 general elections.
But if Feingold, who was unseated during the 2010 Republican wave by Ron Johnson, was waiting for favorable political waters in which to return to elected office, the findings of a new Marquette University Law School poll might just be what is needed to lure him back in.
The nonpartisan survey released late last week found Feingold with an eye-opening 54 to 38 percent lead over Johnson in a hypothetical matchup, although the poll was conducted of registered, not likely, voters.
No Democratic candidate has officially entered the race to take on Johnson, and Feingold has not yet committed that he will try to reclaim his old seat.
But if he does – and he wins his party's nomination – the Feingold versus Johnson race would mark the first U.S. Senate rematch election in Wisconsin history across 38 such contests.
Prior to the release of the Marquette poll, Senator Johnson already was viewed to be in one of the cycle's few "toss-up" races across the country.
Democrats have won eight of the last nine U.S. Senate races in the Badger State dating back to 1992 and 17 of 20 since the 1957 special election that sent William Proxmire to the chamber after the death of Joe McCarthy.
The Marquette poll, while startling, does seem to reflect the general trend of the Wisconsin electorate. A series of surveys by the Democratic-affiliated Public Policy Polling over the last two years had each shown Feingold leading Johnson outside the margin of error.
A Feingold candidacy would almost certainly be tantamount to winning the Democratic nomination as his name would assuredly clear the field.
Feingold did not face a primary opponent during his 1998, 2004, and 2010 reelection bids.
And while there has never been a rematch election in a Wisconsin U.S. Senate race over the last century, there is precedent for failed nominees to get second chances.
Since 1914, three losing major party Wisconsin U.S. Senate candidates made it back to the general election ballot – although all three failed.
First was Republican John Chapple – an opponent to the self-described "radicalism" of the La Follette Progressives who first ran for the U.S. Senate against GOP incumbent John Blaine in 1932.
Chapple, a young editor of the Ashland Daily Press from the stalwart wing of the Republican Party, campaigned strongly on the view that the University of Wisconsin-Madison was becoming a breeding ground for communists and that the La Follette wing's ideology was in part to blame.
The brutal primary battle resulted in Chapple narrowly defeating Blaine by 1.6 points but he lost handily in the Democratic landslide that November to F. Ryan Duffy by 20.8 points.
Undeterred, Chapple returned in 1934 to challenge Robert La Follette Jr. – who ran for reelection as a Progressive.
Chapple won the GOP nomination unopposed but finished third behind La Follette and Democratic nominee John Callahan and received just 22.8 percent of the vote.
Chapple attempted another run in 1938, but lost the Republican primary to Alexander Wiley by 6.5 points in a six-candidate field that included former Congressman William Stafford.
Chapple nonetheless gained ballot access that November as a Townsend Republican candidate, but won only 0.8 percent of the vote.
The next major party candidate to get a second chance after a general election loss was Democrat Howard McMurray in 1944 and 1946.
In 1944, McMurray ran for the U.S. Senate after one term in Congress, but lost to incumbent Alexander Wiley by 7.8 points.
McMurray received his party's nomination unopposed in that cycle and again in 1946 but was routed by Joe McCarthy by 23.9 points.
The third and final repeat major party Wisconsin U.S. Senate nominee was Democratic Attorney General Thomas Fairchild in 1950 and 1952.
In 1950, Fairchild lost by 7.1 points as Wiley won his third term in the chamber. Two years later McCarthy defeated Fairchild by 8.6 points en route to his second term.
Chapple, McMurray, and Fairchild were not the only failed Wisconsin U.S. Senate nominees who attempted another run at the nation's upper legislative chamber – but they were the only three who got back on the general election ballot.
Four other failed U.S. Senate nominees lost in subsequent primary elections:
● Republican Francis McGovern (1914 nominee): lost the 1925 special primary to Robert La Follette, Jr. and the 1934 Democratic primary to John Callahan
● Democrat Ed Garvey (1986 nominee): lost the 1988 primary to Herb Kohl
● Republican Bob Welch (1994 nominee): lost the 2004 primary to Tim Michels
● Republican Mark Neumann (1998 nominee): lost the 2012 primary to Tommy Thompson
If he does run in 2016, Feingold will therefore become the first former Wisconsin U.S. Senator to seek a return to the chamber in the direct election era.
Democrat Paul Husting (1917) and Republicans Robert La Follette (1925) and Joe McCarthy (1957) died in office while Democrats William Proxmire (1988) and Herb Kohl (2012) retired.
Republicans Irvine Lenroot (1926), John Blaine (1932), and Robert La Follette, Jr. (1946) lost their party's nomination and never ran again nor did Democrat F. Ryan Duffy (1938), Republican Alexander Wiley (1962), Democrat Gaylord Nelson (1980), and Republican Bob Kasten (1992) after losing their respective reelection bids.
Follow Smart Politics on Twitter.