Will 3rd Time Be a Charm for Bill McCollum in Florida?
A 2016 run would make McCollum just the second Floridian to attempt a third U.S. Senate campaign after two failed attempts; McCollum would also become the oldest newly elected Senator in state history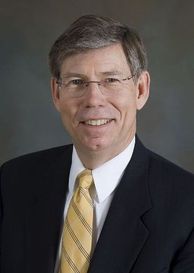 Marco Rubio's decision to enter the presidential field earlier this month provided an opening for several Florida Republicans to vie for a high-profile seat.
Despite this, many GOP notables have announced they are not interested in running for the U.S. Senate, such as Florida Attorney General Pam Bondi, Chief Financial Officer Jeff Atwater, Florida House Speaker Will Weatherford, and U.S. Representatives Tom Rooney and Daniel Webster.
As a result, a recently released Mason-Dixon poll of potential Republican candidates finds ex-U.S. Representative and Florida Attorney General Bill McCollum receiving more than double the support (20 percent) of his closest would-be challengers – Congressmen David Jolly (eight percent) and Vern Buchanan (seven percent).
McCollum, of course, has already run for the nation's upper legislative chamber twice, and failed both times – first as a sitting 10-term U.S. Representative in 2000 when he lost an open seat race to Bill Nelson by 4.9 points and then four years later in 2004 when he lost the GOP nomination to Mel Martinez.
Does the 70-year old former member of Capitol Hill have another run left in him?
A Smart Politics analysis finds that Bill McCollum would become just the second Floridian to launch a third U.S. Senate candidacy after two failed attempts and, if victorious, would become the oldest newly elected U.S. Senator in Sunshine State history.
Across Florida's 36 general and special direct elections for the U.S. Senate since 1914 there have been 14 losing challengers who attempted a second run at the chamber, including McCollum.
Just two of these were successful.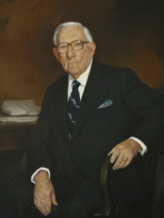 The first was Democrat Claude Pepper who emerged from a five-candidate primary in 1934 to a run-off against incumbent Park Trammell, which he lost by just two points.
Two years later, Pepper was rewarded with an unopposed bid for one of the state's two special elections to the chamber held after the deaths of long-serving Democrats Duncan Fletcher and Park Trammel. Pepper won Fletcher's seat.
In 1974, Republican Paula Hawkins won less than a third of the vote in a two-way race for the GOP nomination against Jack Eckerd.
In 1980, Hawkins won a run-off against Louis Frey to secure the GOP nomination and then defeated former Democratic Congressman and sitting Florida Treasurer Bill Gunter by 3.3 points in the general election.
Gunter, meanwhile, is the only Florida politician to launch a third campaign to win a U.S. Senate seat after two setbacks – losing in 1974, 1980, and 1988.
After just one term in the U.S. House, Gunter was forced into a run-off with Richard Stone in the 1974 primary that saw 11 Democrats on the ballot.
Stone defeated Gunter in the runoff with a narrow majority of 50.8 percent.
Six years later, the tables were turned and Gunter took Stone to the primary run-off and defeated him with 51.8 percent of the vote. Gunter then lost to Hawkins in the 1980 general election as mentioned above.
In 1988, Gunter attempted a U.S. Senate run for a third time and once again headed to a primary run-off from a six-candidate field that included Congressmen Buddy MacKay and Dan Mica and former GOP Governor Claude Kirk.
MacKay defeated Gunter in the run-off with 52.0 percent of the vote.
The other 10 Floridians to run twice for the U.S. Senate and never win were:
● Republican William O'Neal: lost the 1916 and 1926 general elections
● Former Democratic Governor Albert Gilchrist: lost primaries in 1916 and 1922
● Democrat Jerry Carter: lost primaries in 1926 and 1940
● Democrat Finley Moore: lost primaries in 1938 and 1944
● Claude Kirk: lost to incumbent Spessard Holland as the Republican nominee in 1964 and as a Democrat in the 1988 primary
● George Balmer: lost the 1970 Republican primary and the 1974 Democratic primary
● Democrat Richard Pettigrew: lost primaries in 1974 and 1980
● Democrat David Higginbottom: lost primaries in 1974 and 2000
● Democratic Congressman Buddy MacKay: lost the 1980 primary and the 1988 general election to Congressman Connie Mack III
● Democrat Glenn Burkett: lost primaries in 2010 and 2012
If he runs again this cycle, the 12-year gap between McCollum's 2004 and 2016 campaigns would not be a Florida record.
Little-known candidate David Higginbottom saw 26 years pass between his 1974 and 2000 U.S. Senate campaigns while Governor Kirk waited 24 years between runs in 1964 and 1988.
Florida Hotel Commissioner Jerry Carter also had a 14-year gap between his 1926 and 1940 campaigns for the office.
However, if McCollum runs and is elected in 2016, he will own the mark for the oldest newly elected (or appointed) U.S. Senator in Florida history – by nearly a decade.
McCollum would enter the chamber on January 3, 2017 at the age of 72 years, 5 months, 23 days.
The oldest U.S. Senators in Florida history are Republican Abijah Gilbert (1869-1875) and Democrat William Hill (1936-1936).
Both men were 62 years, 8 months, 15 days old when they entered the chamber respectively.
Gilbert and Hill are also the only two Florida U.S. Senators to take office above the age of 60.
The average age at which Florida U.S. Senators have entered the chamber since statehood is 46 years old.
Note: Rubio, who entered the U.S. Senate at the age of 39 years, 7 months, and 7 days, is only the ninth youngest Floridian to serve in the chamber in state history.
Follow Smart Politics on Twitter.