Why Clinton vs. Bush Would Be a Very, Very Unique Presidential Matchup
It has been nearly 120 years since the last time both major parties nominated candidates who were not currently serving in elected or appointed political office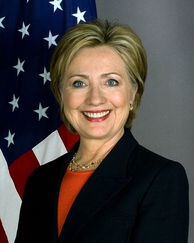 With nine months remaining before the Iowa caucuses, it might be hasty to dub any presidential candidate as an 'inevitable' nominee.
That appears to be doubly so for the Republican slot for which three high profile U.S. Senators have officially launched their campaigns and a dozen other candidates are about to do so or are currently exploring a bid.
Even still, the prospects of a Hillary Clinton versus Jeb Bush general election showdown has been one of the dominant media frames of the early campaign season.
The fact that a Bush or Clinton has now run for president in eight of the last ten election cycles dating back to 1980 (all but 1984 and 2012) and have won the nomination six times collectively, has certainly fueled such a scenario (as well as occasional cries of Clinton- and/or Bush-fatigue).
But looking past the dynastic politics of these two families there is another even more unusual facet to what a 2016 Clinton-Bush matchup would bring.
A Smart Politics study finds that if Hillary Clinton and Jeb Bush square off in 2016 it will mark the first cycle since 1896 in which neither major party nominated a sitting elected or appointed political officeholder to be their standard-bearer.
Clinton resigned from her post as Secretary of State more than two years ago, while Bush's second term as governor of Florida ended in January 2007.
The last time neither the Republicans nor Democrats selected a sitting political official for their nominee was nearly 120 years ago in 1896.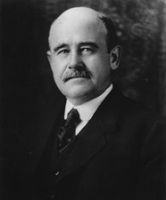 During that cycle, former Ohio Governor William McKinley easily won the GOP nomination on the first ballot with the support of more than 73 percent of convention delegates – with most of the remaining votes spread out across four sitting elected officials: Maine U.S. Representative and House Speaker Thomas Reed, Pennsylvania U.S. Senator Matthew Quay, New York Governor Levi Morton, and long-serving Iowa U.S. Senator William Allison.
McKinley had been out of office for five months after two terms as governor when he was nominated at the convention in St. Louis in mid-June 1896.
Meanwhile, former Nebraska U.S. Representative William Jennings Bryan needed five ballots to secure the Democratic nomination against several current and ex-officeholders.
Bryan had exited the U.S. House after two terms in March 1895 – a shade over 16 months prior to becoming the party's presidential nominee in July 1896.
Following the 1896 election, at least one major party has chosen a sitting elected or appointed political official to be their nominee in 29 consecutive cycles, as well as 39 of the last 40 elections dating back to 1860.
Of course, one reason contributing to this streak is that presidents frequently run for reelection.
Sitting presidents were renominated by their party in 20 of these 29 cycles since the turn of the 20th Century: in 1900, 1904, 1912, 1916, 1924, 1932, 1936, 1940, 1944, 1948, 1956, 1964, 1972, 1976, 1980, 1984, 1992, 1996, 2004, and 2012.
But it has also been extremely unusual for at least one party not to back a sitting political officeholder in cycles without a president on the ballot – doing so in 19 of 24 cycles since 1796.
The only other cycles in which no major party nominated a sitting appointed or elected official all occurred in the mid-19th Century: 1844, 1852, 1856, and 1868.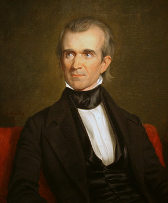 In 1844, Democrats nominated James Polk and the Whigs chose Henry Clay.
Polk, a former seven-term U.S. Representative and House Speaker, last served in political office as Governor of Tennessee from 1839 to 1841 but lost his reelection bid to Whig James Jones as well as a rematch in 1843.
As such, Polk had been out of office for more than two and one-half years when he won the Democratic nomination in late May 1844.
Meanwhile, after serving more than a decade during his third stint in the U.S. Senate, Clay resigned in March 1842 – more than two years before the Whigs nominated him for the presidency at their May 1844 convention.
Eight years later, Democrats nominated Franklin Pierce and the Whigs chose Winfield Scott.
Pierce, who did not emerge as a candidate until the Virginia delegation nominated him on the 35th ballot at the 1852 Democratic National Convention that June, had last served in political office five years prior at the end of his tenure as Federal District Attorney for New Hampshire.
Scott was a lifelong Army man – dating all the way back to before the War of 1812 – and had never served in political office.
In 1856, Democrats nominated James Buchanan with Republicans selecting John Frémont.
After a long career in government that included election to both U.S. legislative chambers from Pennsylvania and four years as Secretary of State under James Polk, Buchanan's two-plus year tenure as U.S. Minister to the United Kingdom ended in March 1856 – three months before winning his party's nomination as a compromise candidate.
The newly-formed Republican Party, meanwhile, selected Frémont at their convention – a strong anti-slavery political figure who last served in office more than five years prior as U.S. Senator from California.
Finally, in 1868, General Ulysses Grant was the unanimous choice for president at the Republican convention in Chicago that May.
Grant had never previously held political office, save for a short ad interim appointment as Secretary of War in August 1867 to January 1868 during Andrew Johnson's troubled administration.
That cycle saw Democrats nominate Horatio Seymour, a former two-term governor of New York who last held that position at the close of 1864 – some three and one-half years before winning his party's nomination after nearly two-dozen rounds of balloting.
Note: Additional election cycles featured two major party candidates who were not serving in elected or appointed political office at the time of the general election, but only because they had resigned from their position after winning their party's nomination at the convention.
For example, 1848 Democratic nominee Lewis Cass resigned his Michigan U.S. Senate seat about a week after he was nominated for president in Baltimore.
In 1908, Republican William Howard Taft won the GOP nomination in mid-June and resigned his post as Secretary of War at the end of the month.
Follow Smart Politics on Twitter.