Feingold's In, Seeks Unusual Return to US Senate
Only two defeated U.S. Senators have won election back to the chamber over the last six decades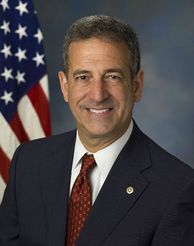 In a campaign video released Thursday morning, Wisconsin Democrat Russ Feingold announced he is indeed planning to run for the U.S. Senate in 2016 – after months of media speculation that he would seek a return to the chamber.
While Feingold is seen as a very strong candidate with perhaps better than even odds to pick up the seat he lost to Ron Johnson during the 2010 Republican tsunami, his return to the chamber would certainly be a rarity in the modern political era.
Smart Politics first reported in February that only two U.S. Senators have returned to the chamber after losing their seat at the ballot box since 1956.
The last U.S. Senator to be defeated at the ballot box and then later win an election back to the chamber was Washington Republican Slade Gorton.
Gorton was one of many GOPers to pick up seats for his party during the Reagan Revolution of 1980.
Gorton knocked six-term incumbent Warren Magnuson out of office that cycle, but was defeated in his reelection bid in 1986 by former U.S. Representative and Transportation Secretary Brock Adams.
Undismayed, Gorton won the state's open seat race two years later in 1988 and then reelection in 1994 before narrowly losing to Maria Cantwell by 2,229 votes in 2000.
Prior to Gorton, the only other U.S. Senator to lose his seat and later return to the chamber since the mid-1950s was Ohio Democrat Howard Metzenbaum although he had never been elected to the chamber in the first instance when he lost his seat in the 1974 cycle.
Metzenbaum was initially appointed to the Senate in 1974 after the resignation of Republican William Saxbe to become U.S. Attorney General. Later that year, he lost the Democratic primary to John Glenn by 8.7 points and exited the chamber at the end of the year.
In 1976, Metzenbaum challenged Robert Taft, Jr. for Ohio's other seat and defeated the GOP incumbent by 3.0 points to return to the Senate where he would serve another three terms.
From the beginning of direct elections in 1913 until the mid-1950s, such comebacks were much more common, with 14 defeated ex-U.S. Senators winning back a seat in the chamber: Delaware Republican Coleman du Pont (1921-1922, 1925-1928), Massachusetts Democrat David Walsh (1919-1925, 1926-1947), Iowa Republican Smith Brookhart (1922-1926, 1927-1933), Oklahoma Democrat Thomas Gore (1907-1921, 1931-1937), West Virginia Democrat Matthew Neely (1923-1929, 1931-1941, 1949-1958), Colorado Democrat Alva Adams (1923-1924, 1933-1941), Rhode Island Democrat Peter Gerry (1917-1929, 1935-1947), New Jersey Republican Warren Barbour (1931-1937, 1938-1943), Idaho Republican John Thomas (1928-1933, 1940-1945), Iowa Democrat Guy Gillette (1936-1945, 1949-1955), Idaho Republican Henry Dworshak (1946-1949, 1949-1962), Wyoming Democrat Joseph O'Mahoney (1934-1953; 1954-1961), West Virginia Republican Chapman Revercomb (1943-1949, 1956-1959), and Kentucky Republican John Cooper (1946-1949, 1952-1955, 1956-1973).
Cooper holds the distinction of being the only U.S. Senator to come back and win a seat after losing reelection two times – in 1952 (after a 1948 loss) and 1956 (after a defeat in 1954).
Three weeks ago, Smart Politics detailed how such a rematch with Johnson would be the first in Badger State history .
Prior to the likely Feingold vs. Johnson race in 2016, there have been seven attempted comebacks by a failed U.S. Senate nominee across the 38 such contests in Wisconsin in the direct election era.
Each of these seven failed.
Since 1914, three losing major party Wisconsin U.S. Senate candidates have made it back to the general election ballot – and all three lost again:
● Republican newspaperman John Chapple lost the 1932 and 1934 elections to F. Ryan Duffy and Robert La Follette, Jr. respectively
● Democratic Congressman Howard McMurray lost in 1944 and 1946 to Alexander Wiley and Joe McCarthy
● Democratic Attorney General Thomas Fairchild lost in 1950 and 1952 to Wiley and McCarthy.
Four other failed major party Wisconsin U.S. Senate nominees lost in subsequent primary elections:
● Republican Francis McGovern (1914 nominee) in 1925 to Robert La Follette, Jr. and in 1934 as a Democrat to John Callahan
● Democrat Ed Garvey (1986 nominee) in 1988 to Herb Kohl
● Republican Bob Welch (1994 nominee) in 2004 to Tim Michels
●, Republican Mark Neumann (1998 nominee) in 2012 to Tommy Thompson.
Feingold, however, is the first former Wisconsin U.S. Senator to seek a return to the chamber in the direct election era.
Republicans Irvine Lenroot (1926), John Blaine (1932), and Robert La Follette, Jr. (1946) lost their party's nomination and never ran again nor did Democrat F. Ryan Duffy (1938), Republican Alexander Wiley (1962), Democrat Gaylord Nelson (1980), and Republican Bob Kasten (1992) after losing their respective reelection bids. Democrat Paul Husting (1917) and Republicans Robert La Follette (1925) and Joe McCarthy (1957) died in office while Democrats William Proxmire (1988) and Herb Kohl (2012) retired.
Follow Smart Politics on Twitter.