George Pataki and the Decline of New York Governors in Presidential Elections
Pataki is the first sitting or former New York governor to run for president in nearly 50 years after Empire State governors ran in 15 of 17 cycles from 1904 to 1968
George Pataki announced his candidacy for the presidency in late May to muted fanfare compared to the eight previous Republicans who had launched their campaigns before him.
As a moderate Republican from the Northeast, the former three-term governor of New York may have the credentials to be a strong general election candidate, though few think his ideology or record will carry him far when battling for GOP primary voters – particularly with many more (dynamic) conservative candidates stealing headlines each day.
A run for the White House by a New York governor was once a staple each cycle in the battle for major party nominations, but Pataki's is the first by a sitting or former Empire State governor in nearly 50 years since Nelson Rockefeller's third and final campaign in 1968.
Since then, Democratic Governor Mario Cuomo flirted with a bid for a few months in 1991 but never entered the race while his son Andrew was on the short list of possible candidates this cycle.
So just how prominent a fixture on the presidential scene were New York's top officeholders over the decades?
The Nominees
For starters, four sitting or ex-New York governors became president and won eight elections: Martin Van Buren in 1836, Grover Cleveland in 1884 and 1892, Teddy Roosevelt in 1904, and Franklin Roosevelt in 1932, 1936, 1940, and 1944.
These four presidents were in office more than 11,500 days, or 13.9 percent of our nation's history dating back to April 1789 when George Washington began his first term.
Sitting or ex-New York governors won their party's nomination but lost the general election another nine times: Democrats Van Buren (1840), Horatio Seymour (1868), Samuel Tilden (1876), Cleveland (1888), and Al Smith (1928), and Republicans Charles Evans Hughes (1916) and Thomas Dewey (1944, 1948).
All told, New York governors won 16 of 58 major party nominations across the 29 cycles between 1836 and 1948, or 27.6 percent.
(Note: Those numbers exclude Teddy Roosevelt's second place finish as the Progressive Party nominee in 1912).
The Early Years
In early presidential elections prior to the modern two-party system, New York governors received electoral votes for president across five different cycles.
George Clinton, the state's first governor, won three votes (all from Virginia) for seventh place in the nation's first presidential election.
In 1792, Clinton's 50 electoral votes brought him closer to a second place finish to win the vice presidency – ending up 27 shy of John Adams in third place. Clinton won 21 votes from Virginia, 12 from New York and North Carolina, four from Georgia, and one from Pennsylvania.
In 1796, ex-governor Clinton and current governor John Jay, a Federalist, each received a handful of electoral votes. Clinton received seven (four from Georgia, three from Virginia) and Jay won five (all from Connecticut) for seventh and eighth place respectively.
In 1800, Jay won one electoral vote from Rhode Island for fifth place.
In 1808, after his second stint as governor of New York, Clinton won six electoral votes from his home state for third place.
The Convention Era
Beginning in the 1830s, the names of New York governors were consistently placed into nomination for decades at national conventions.
In fact, at least one sitting or former Empire State governor ran for president or received at least three-dozen convention votes in 27 of 34 cycles between 1836 and 1968 and at least five-dozen votes in 15 of 17 cycles between 1904 and 1968.
Martin Van Buren (1829) was the Democratic nominee in 1836 and 1840 and also led after the first round of balloting at the 1844 DNC with 146 votes.
Van Buren led through the fourth ballot when Michigan's Lewis Cass overtook him. Dark horse and former Tennessee Governor James Polk won on the ninth ballot.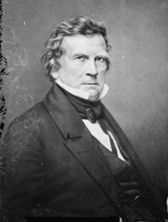 In 1852, William Marcy (1833-1839) was one of 14 Democrats to receive votes for president at the party's national convention.
Marcy peaked with 98 votes across 11 states on the 46th ballot: 25 from New York, 11 from Massachusetts, 10 from Georgia, North Carolina, and Tennessee, nine from Alabama, seven from Mississippi and New Jersey, six from Connecticut, two from Rhode Island, and one from Delaware.
Marcy led all candidates during the 45th through 48th rounds of balloting before support coalesced around New Hampshire's Franklin Pierce who surged to win on the 49th ballot.
In 1860, Republican William Seward (1839-1843) led the first two rounds of balloting and peaked at 184.5 votes on the second ballot.
Seward received votes from 17 states and three territories led by New York (70), Massachusetts (18), Michigan (12), Maine (10), and Wisconsin (10).
Support for the most of the other Republican candidates then rallied around Abraham Lincoln, who won the nomination on the third ballot.
Horatio Seymour (1853-1855; 1863-1865), the 1868 Democratic nominee, also won 12 votes at the 1864 DNC and eight votes on the convention's first ballot in 1880.
Democrat Samuel Tilden (1875-1877), who won the popular vote in 1876 but lost the Electoral College by a single vote, also received 38 votes on the first ballot at the 1880 DNC – good for eighth place.
Tilden won 15 votes from Pennsylvania, seven from Missouri, five from Kentucky, three from Nevada, two from Massachusetts and Oregon and one from Michigan, Mississippi, North Carolina, and Rhode Island.
Grover Cleveland (1883-1885) won the Democratic nomination in 1884, 1888, and 1892 but was challenged by another New York governor – his successor David Hill (1885-1891) – on his third run.
Hill placed a distant second behind Cleveland in 1892 on the first and only ballot with 114 votes.
Hill, however, claimed all 72 votes from the New York delegation along with votes from 12 other states and one territory: 11 from Virginia, six from Ohio, five from Georgia, four from Massachusetts, three from Colorado, Mississippi, and South Carolina, two from Alabama, and one each from Louisiana, Maine, Texas, West Virginia and the Territory of New Mexico.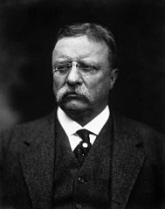 In addition to being the GOP nominee in 1904, Teddy Roosevelt (1899-1901) also won nine of 14 primaries in the 1912 cycle (California, Illinois, Maryland, Nebraska, New Jersey, Ohio, Oregon, Pennsylvania, and South Dakota) but President William Taft won a majority of convention delegates.
Roosevelt won 107 delegates at the RNC with more than 300 of his delegates abstaining.
The former president also won 81 delegates across 22 states on the second ballot at the 1916 RNC – good for fifth place – led by the delegations from Pennsylvania (23 votes), North Carolina (nine), Colorado (six), Massachusetts (five), and Tennessee (five).
In 1908, Republican Charles Evans Hughes (1907-1910) received 67 votes for a distant third place finish behind Taft, winning 65 from New York and two from Virginia.
Hughes would win the party's nomination in 1916 on the third ballot.
In 1920, Democrat Al Smith (1919-1921; 1923-1929) received 109 votes across eight states on the first round of balloting – good for fourth place – with 90 of those coming from the Empire State delegation plus seven from Massachusetts, five from Illinois, two from Alabama and Rhode Island, and one from California, Vermont, and Wisconsin.
Four years later, Smith would peak at 368 votes in second place on the 76th round at the chaotic 1924 convention eventually won by West Virginia's John Davis.
Smith would win the Democratic nomination on the first ballot in 1928 and place second at the 1932 convention with a ceiling of 201.75 votes in the first round.
The 1932 nomination, of course, was won by Franklin Roosevelt (1929-1933) on the fourth ballot who then cruised to renomination on the first ballot in 1936 (without opposition), 1940, and 1944.
Thomas Dewey (1943-1955), who led the first three rounds of balloting at the 1940 Republican National Convention while holding the post of New York County District Attorney, won the 1944 and 1948 nominations on the first and third ballots respectively.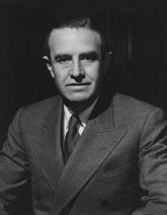 In 1956, W. Averell Harriman (1955-1959) made his second White House bid and placed second with 210 votes at the DNC that summer. (Harriman had placed fourth with 124 votes in 1952 prior to becoming governor).
Harriman received votes from 20 states with almost half of his 210 delegates coming from New York (92.5) plus all 28 from the Oklahoma delegation and 11 from Minnesota along with votes from Colorado (6), Illinois (8.5), Indiana (3), Iowa (7), Maine (3.5), Massachusetts (7.5), Michigan (5), Montana (6), Nevada (7), New Hampshire (1.5), New Mexico (3.5), North Carolina (1), Ohio (0.5), Pennsylvania (7), Vermont (0.5), Washington (6), and Wisconsin (5).
The last New York governor prior to Pataki to make a run for the White House was Republican Nelson Rockefeller who saw his support increase across three consecutive cycles in the 1960s but fell short each time.
Rockefeller made a short-lived bid in 1960 while in just his second year of office but withdrew after support for Vice President Richard Nixon surged.
Four years later, Rockefeller won the Oregon and West Virginia primaries and received 114 votes from eight states at the 1964 GOP convention – good for third place behind Barry Goldwater and Pennsylvania Governor William Scranton. Rockefeller won 87 votes from New York plus 18 from Oregon, two from Illinois, Vermont, and West Virginia, and one from Arkansas, Maryland, and North Dakota.
In 1968, Rockefeller won the Massachusetts primary and placed second behind Richard Nixon at the RNC with 277 votes.
The New York governor won the support of delegations from 27 states, two territories, and the District of Columbia with most of his support coming from the Northeast led by New York (88), Pennsylvania (41), Massachusetts (34), Minnesota (15), Rhode Island (14), and Connecticut (12).
Remainders
In addition to all the candidacies mentioned above, ex- or sitting New York governors also received a handful of votes at major party conventions in many other cycles:
● 1856: Republican William Seward: one vote (1st ballot)
● 1860: Democrat Horatio Seymour: one vote (60th ballot)
● 1884: Democrat Samuel Tilden: two votes (2nd ballot)
● 1896: Democrat David Hill: one vote (1st ballot)
● 1908: Republican Teddy Roosevelt: three votes (1st ballot)
● 1912: Democrat William Sulzer: two votes (1st ballot)
● 1912: Republican Charles Evans Hughes: two votes (1st ballot)
● 1924: Democrat Franklin Roosevelt: two votes (94th ballot)
● 1928: Republican Charles Evans Hughes: one vote (1st ballot)
● 1980: Democrat Hugh Carey: one vote (1st ballot)
Follow Smart Politics on Twitter.