Baron Hill's 26-Year Itch: A History of 2nd Chance US Senate Nominees
If nominated by his party in 2016, Hill would notch the second longest gap between major party nominations to the nation's upper legislative chamber at 26 years

Former five-term Indiana U.S. Representative Baron Hill announced earlier this month that he would run for the state's open U.S. Senate seat caused by the retirement of Republican Dan Coats.
Hill first ran for Indiana's Class III seat in a 1990 special election at the age of 37 when Coats defeated him by 7.3 points.
While other Indiana Democrats may also vie for their party's nomination in this race, former Senator Evan Bayh's recent decision that he would not seek a return to the chamber makes Hill the frontrunner to become the Democratic nominee once again.
Hill is not the only former U.S. Senate nominee hoping for another chance this cycle.
Wisconsin's Russ Feingold is looking to become just the third U.S. Senator to return to the chamber since the 1950s with a rematch against Republican Ron Johnson.
Pennsylvania Democrat Joe Sestak is also seeking a rematch against his 2010 foe, Pat Toomey.
But there is something quite a bit more unusual about Hill's bid that makes his candidacy this cycle stand out.
A Smart Politics review of the more than 1,800 U.S. Senate contests conducted in the direct election era finds that if Baron Hill wins the Democratic nomination in Indiana this cycle he will own the second longest gap between major party nominations to the chamber at 26 years.
To be sure, many members of the Senate over the decades failed to win a seat in the chamber the first time they appeared on a general election ballot.
Current U.S. Senators like Republican John Thune of South Dakota (losing in 2002, winning in 2004) and Democrats Harry Reid of Nevada (1974, 1986), Barbara Mikulski of Maryland (1974, 1986), Mark Warner of Virginia (1996, 2008), and Jeanne Shaheen of New Hampshire (2002, 2008) all were defeated as first time nominees.
Other members who recently exited the chamber who lost their first election to the U.S. Senate include Republicans George Voinovich (losing in 1988, winning in 1998) and Mike DeWine (1992, 1994) of Ohio, Gordon Smith of Oregon (1996, 1996), and John Ensign of Nevada (1998, 2000) and Democrats Mark Dayton of Minnesota (1982, 2000) and Ben Nelson of Nebraska (1996, 2000).
If Hill wins the Democratic primary next year, however, he will have waited a historically long stretch of time between nominations.
And few with particularly large gaps between nominations succeeded on their second try.
Overall, just three of 17 major party U.S. Senate nominees who had gaps of 15 or more years between general election appearances were victorious: Milward Simpson of Wyoming, Mark Dayton of Minnesota, and James Tunnell of Delaware.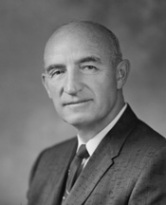 Simpson holds the chamber's all-time record in the direct election era seeing 22 years pass between his losing campaign of 1940 and his special election victory in 1962.
Simpson, a Wyoming former state legislator, won the GOP nomination in 1940 to take on Democratic incumbent Joseph O'Mahoney but lost by 17.5 points.
Simpson would go on to serve four years as governor of the Equality State in the 1950s and, after the death of Senator-elect Keith Thomson, was the Republican nominee in 1962 in a special election against appointed Democratic Senator John Hickey.
This time around, Simpson had a much better electoral fortune – winning by 15.7 points.
Simpson would serve just one term though his son, Alan, would win three elections to his seat in the 1970s and 1980s.
Mark Dayton, meanwhile, waited 18 years between his first U.S. Senate bid in 1982 and his victory in 2000.
In 1982, a 35-year old Dayton lost by 6.0 points in his quest to unseat one-term Republican David Durenberger.
After a four-year stretch in the early 1990s as Minnesota Auditor, Dayton ran for the U.S. Senate once again in 2000 to challenge another first-term GOPer – Rod Grams.
Dayton defeated Grams by 5.5 points with a plurality of the vote and served one term.
Delaware's James Tunnell, meanwhile, lost an open seat race by 18.7 points to Republican T. Coleman Du Pont in 1924 at the age of 45 and would wait 16 years for his next opportunity.
In 1940, Tunnell again won the Democratic nomination and this time defeated two-term Republican John Townsend by 3.3 points.
Tunnell served only one term, losing his seat during the GOP wave of 1946 to John Williams.
Other losing nominees who would wait at least a decade to win election to the chamber include:
● Iowa Democrat Clyde Herring: 14 years (losing in 1922, winning in 1936)
● Minnesota Republican Arthur Nelson: 14 years (1928, 1942)
● Illinois Democrat James Lewis: 12 years (1918, 1930)
● Maryland Democrat Barbara Mikulski: 12 years (1974, 1986)
● Nevada Democrat Harry Reid: 12 years (1974, 1986)
● Virginia Democrat Mark Warner: 12 years (1996, 2008)
● Connecticut Democrat Abraham Ribicoff: 10 years (1952, 1962)
● Nevada Republican Paul Laxalt: 10 years (1964, 1974)
● Ohio Republican George Voinovich: 10 years (1988, 1998)
Despite these success stories, the vast majority of losing nominees who were subsequently elected to the U.S. Senate did so within the span of a single term.
In the direct election era, a total of 63 losing nominees went on to win U.S. Senate elections with 46 of these doing so within six years after their loss, or 73 percent.
Twenty-nine of these nominees were victorious within two years, one within three years, eight within four years, and eight within six years.
Gap Between Loss and Victory for U.S. Senate Nominees in Direct Election Era
| | | |
| --- | --- | --- |
| Years | # Nominees | Percent |
| < 1 | 3 | 4.8 |
| 2* | 26 | 41.3 |
| 3 | 1 | 1.6 |
| 4 | 8 | 12.7 |
| 6* | 8 | 12.7 |
| 7 | 1 | 1.6 |
| 8 | 4 | 6.3 |
| 10 | 3 | 4.8 |
| 12 | 4 | 6.3 |
| 14 | 2 | 3.2 |
| 16 | 1 | 1.6 |
| 18 | 1 | 1.6 |
| 22 | 1 | 1.6 |
| Total | 63 | 100.0 |
* Includes third party candidates who were later elected to the U.S. Senate: Minnesota Farmer-Laborite Ernest Lundeen (1930, 1936) and New York Conservative James Buckley (1968, 1970). Table compiled by Smart Politics.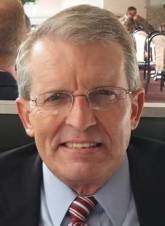 Overall, the record for the longest stretch between U.S. Senate major party nominations in the direct election era was set last year by Republican Jeff Bell of New Jersey at 36 years.

Bell was the GOP nominee at the age of 35 in 1978 after narrowly ousting four-term incumbent Clifford Case in the Republican primary by less than 4,000 votes.
Bell then lost the general election by 10.2 points to former NBA star Bill Bradley.
Bell would get a second chance as the Republican nominee some 36 years later in 2014 but lost to incumbent Cory Booker by 13.5 points. (Note: Bell also vied for but lost the Republican U.S. Senate primary in 1982).
Other major party U.S. Senate nominees with long stretches between losses include:
● Nebraska Democrat Terry Carpenter: 24 years (1948, 1972; Carpenter also lost in 1936)
● West Virginia Republican John Raese: 22 years (1984, 2006; Raese also lost in 2010 and 2012)
● Kentucky Democrat John Brown: 20 years (1946, 1966)
● Texas Republican Carlos Watson: 18 years (1936, 1954)
● Wyoming Democrat Raymond Whitaker: 18 years (1960, 1978)
● Utah Democrat Wayne Owens: 18 years (1974, 1992)
While they did not receive major party nominations during both of their runs, two other candidates had notable breaks between their U.S. Senate general election appearances.
Arizona's Evan Mecham was the GOP nominee in 1962 against long-serving Democrat Carl Hayden.
Hayden defeated Mecham by 9.9 points to win a seventh term – the first time his winning margin had been held to single digits.
After multiple gubernatorial runs over the next few decades, Mecham finally won the governorship in 1986 but was impeached in 1988.
Following a failed gubernatorial comeback in 1990, Mecham ran as an independent for the U.S. Senate in 1992 – 30 years after his first defeat – and placed third in a five-candidate field with 10.5 percent.
Meanwhile, South Dakota's Larry Pressler waited 18 years between his loss as a three-term incumbent in 1996 and a 2014 bid as an independent which yielded him a third place 17.1 percent finish last November.
Follow Smart Politics on Twitter.