The Luddite Caucus? US Representatives without Campaign Websites
Several older members of the nation's lower legislative chamber aren't convinced they need a functioning campaign website, and it's hard to argue with a group that just got elected by an average of 61 points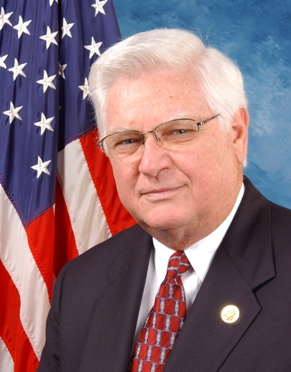 The 2016 election will be held 16 months from today and many members of Congress are already in campaign mode – having raised hundreds of thousands of dollars since last November.
Some, however, are not acting quite so panicked – serving their constituents with such confidence that they don't even maintain a campaign website.
If that sounds odd, it should. In fact, many members of Congress keep their websites active and still solicit money even when they're not running for reelection.
Smart Politics has previously documented how retiring – and even deceased – members of Congress have maintained campaign websites for months, with some raising more than $1K per day.
So just how many members of Congress aren't quite ready to commit to a campaign website yet this cycle?
Smart Politics examined the 418 U.S. House seats with members who have not announced they will be retiring or running for another office in 2016 and found that 12 do not currently maintain a functioning campaign website.
The reasons for the absence of websites varies among these legislators – some have never used a campaign website, others seem to have let their domain names expire, and some may simply be having technical issues resulting in days (or weeks) of down time.
But there is one variable that unifies all of these candidates who are not pulling out all the stops to get a site up and running for 2016: each won a blow-out election last November.
These 12 men and women were reelected to their seats in the nation's lower legislative chamber in 2014 by an average margin of 61 points with 10 of the 12 incumbents winning by at least 40 points.
Here are some other commonalities among those still without websites for their campaigns this cycle:
They tend to be older: averaging 69 years of age with 11 of the 12 at least 60 years old
They've served a long time in the U.S. House: averaging 11 terms in the chamber
They also tend to be Democrats (10 of 12) and non-white (10 of 12).
So, just who are these Congressional luddites?
Two years ago, Smart Politics identified nine U.S. Representatives who did not have functioning campaign websites.
Six of those members of Congress appear again on this cycle's installment: Illinois Democrats Bobby Rush (IL-01), Luis Gutiérrez (IL-04), and Danny Davis (IL-07), Democrat José Serrano of New York (NY-15), Republican Hal Rogers of Kentucky (KY-05, pictured at top), and GOPer Jimmy Duncan of Tennessee (TN-02).
Rogers (age 77) has served 18 terms in the chamber while Duncan (67) has served 15 terms, Serrano (71) has logged in 14 terms, Rush (68) and Gutiérrez (61) have served 12 terms, and Davis (73) is in his 10th term.
Note: Gutiérrez does have a campaign Twitter account, from which he has tweeted 19 times – last doing so in January of this year.
The Illinois Congressman does not seem particularly worried about his reelection chances after his 56-point win last November. Gutiérrez raised just $399 during the first quarter of this year.
Other members of Congress have had functioning campaign websites in the past, but did not at the time of this writing.
For example, the URL for the website of two-term Texas Democrat Filemon Vela now directs to a GoDaddy.com page that features several adult links:

Meanwhile, typing in the URL for the campaign site of 12-term South Carolina Congressman and Assistant Democratic Leader Jim Clyburn simply retrieves a blank screen as the site has been down for several days.
Perhaps Clyburn should take a cue from fellow caucus member Ron Kind of Wisconsin who still maintains a landing page while his site is under construction.

Campaign websites for other U.S. Representatives that now point to dead links include those of Democrats Albio Sires of New Jersey, Maxine Waters of California, David Scott of Georgia, and Eddie Bernice Johnson of Texas. Update: Congresswoman Johnson's campaign site can now be found here.
Meanwhile, the domain name for New York's Nydia Velázquez simply forwards to an ActBlue donation page, which does not exactly qualify as a 'campaign website,' though it does at least enable her to collect contributions online. (Velázquez probably considers her coffers full with the $23K she raised in the first quarter of 2015…considering she won by 79.7 points last November).
As for the vast majority of U.S. Representatives who do maintain campaign websites, not all are particularly active, but at least the URLs work.
Some U.S. Representatives have updated their sites to reflect their 2016 candidacy, such as Democrats Lacy Clay of Missouri and Alcee Hastings of Florida who have each created 2016 campaign logos.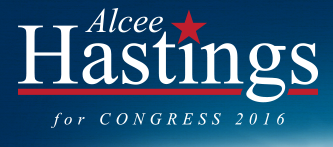 Others have included recent news or blog posts on their campaign sites such as Republican Don Young of Alaska, Democrat Mark DeSaulnier of California, and Democrat Peter Visclosky of Indiana.
Some campaign sites, meanwhile, are up and running but have not been updated in quite some time such as Republican Kay Granger's of Texas which last saw a new post a year ago.
Of course, it is possible some of the 12 members of the U.S. House don't have websites because they are not going to seek another term after all in 2016.
However, with 133 terms in the chamber under their collective political belts (and nearly $700,000 raised during the first three months of 2015), this is not a likely scenario.
Follow Smart Politics on Twitter.