Full House in Missouri's Republican Gubernatorial Race
The 2016 field is one of the largest in state party history and is poised to provide one of the closest nomination battles since primary elections began in Missouri in 1912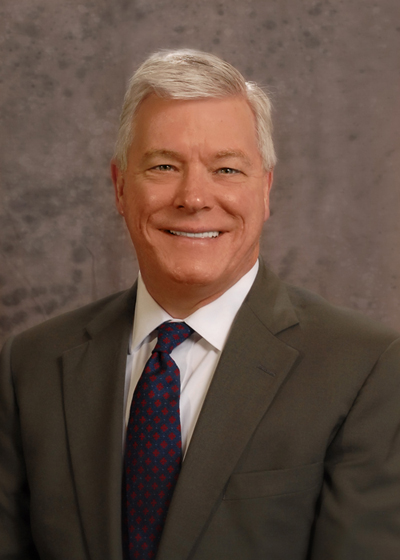 The Republican race for governor in Missouri got more crowded as expected this past week when Lieutenant Governor Peter Kinder officially launched his campaign along with businessman and 2012 U.S. Senate candidate John Brunner.
The addition of Kinder (pictured) and Brunner now makes five Missouri GOPers currently running for the chance to take on likely Democratic nominee, Attorney General Chris Koster. Kinder and Brunner join former Missouri House speaker Catherine Hanaway, State Senator Mike Parson, and former State Representative Randy Asbury.
To be sure, the 2016 cycle has all the makings of one of the most competitive Republican gubernatorial nomination contests in state history.
If one more candidate jumps into the race – and no candidate drops out before the August 2016 primary – the field will tie a party-high six candidates.
Six Republicans appeared on the primary ballot once before back in 2004, although, unlike the current cycle, there was only one bona fide candidate in that race: Secretary of State Matt Blunt, who won the primary with north of 88 percent of the vote with none of the other five candidates reaching five percent.
Five candidates also ran in the GOP gubernatorial primaries of 1912, 1928, 1952, 1972, and 1992.
Over the previous 26 cycles, the number of competitive Republican gubernatorial primaries in the Show-Me State has been few and far between.
Since the first contest in 1912, just five primaries were decided by single digits:
1916: Former Missouri Supreme Court Justice Henry Lamm defeated former Secretary of State John Swanger by 7.6 points
1932: Lieutenant Governor Edward Winter edged Secretary of State Charles Becker by 1.9 points
1944: Attorney Jean Paul Bradshaw beat Charles Ferguson by 5.8 points
1992: Attorney General William Webster defeated Secretary of State Roy Blunt by 4.7 points
2008: Six-term U.S. Representative Kenny Hulshof beat Treasurer Sarah Steelman by 4.5 points
In only one of the 26 cycles in the primary era did a Missouri Republican gubernatorial nominee run unopposed.
That happened in 1988 when incumbent Governor John Ashcroft ran for reelection without even token opposition from his party.
Meanwhile, six Republican nominees have emerged from the primary with just a plurality of the vote:
1916: Henry Lamm (46.5 percent)
1924: Former Missouri Superintendent of Public Schools Samuel Baker (45.5 percent)
1928: Former U.S. Representative and judge Henry Caulfield (44.4 percent)
1932: Edward Winter (39.9 percent)
1944: Jean Paul Bradshaw (46.7 percent)
1992: William Webster (43.8 percent)
2008: Kenny Hulshof (49.2 percent)
Only Baker and Caulfield were victorious in the general election.
Follow Smart Politics on Twitter.