Crist Could Become 1st Floridian in 95 Years to Lose Gubernatorial, US Senate, & US House Races
The last major party nominee to lose all three offices in the Sunshine State was little-known Republican John Cheney in 1920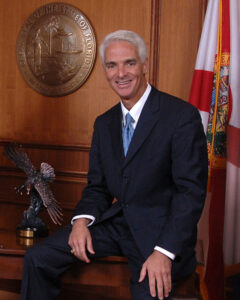 Demographics will likely be in Charlie Crist's favor after the Florida legislature redraws the state's 13th Congressional District – one of eight districts the Florida Supreme Court mandated to be redrawn in a recent decision.
The former Republican-turn-independent governor announced this week that he intends to campaign for the open seat as two-term Republican David Jolly runs for the U.S. Senate instead.
Crist, of course, has been on a high-profile losing streak in recent cycles; he was handily defeated in his independent bid for U.S. Senator in 2010 by Marco Rubio and then came up short to win back his job as governor as a Democrat in 2014 by challenging incumbent Rick Scott.
Is it possible Crist could lose yet another race?
As it stands now, Crist is just one of six Florida major party nominees in history to lose both gubernatorial and U.S. Senate elections.
If Crist becomes the Democratic nominee for the 13th CD in 2016 and fails, he'll become just the third Sunshine State nominee to lose general election races for governor, U.S. Senate, and the U.S. House of Representatives.
Crist, who also has a loss to Bob Graham on his resume as the Republican U.S. Senate nominee in 1998, is joined by one Democrat and four Republicans who previously lost gubernatorial and U.S. Senate contests in Florida.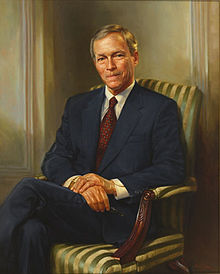 Prior to Crist, the most recent to do so was Democrat Buddy MacKay.
MacKay (who won three terms in the U.S. House in the 1980s), was the losing Democratic nominee in an open seat race for U.S. Senate in 1988 against Connie Mack III.
Mack narrowly defeated MacKay by 0.9 points. (MacKay had also previously run for the nation's upper legislative chamber, losing the 1980 Democratic primary before his tenure in Congress).
In 1998, after serving two terms as lieutenant governor, MacKay ran for governor but lost to Jeb Bush by 10.6 points.
The last Republican nominee to lose both gubernatorial and U.S. Senate elections was Jack Eckerd.
Eckerd lost to Richard Stone by 2.5 points in 1974's open seat Senate contest and was defeated four years later by Bob Graham by 11.2 points in the 1978 gubernatorial race. (Eckerd also lost the GOP U.S. Senate primary in 1970).
Another famous name on this list is the colorful Republican (and later Democrat) Claude Kirk.
Kirk's first high-profile defeat came in his 1964 U.S. Senate bid when four-term incumbent U.S. Senator Spessard Holland routed him by 27.9 points.
But, just two years later, Kirk became the first Republican governor in Florida since Reconstruction.
Reubin Askew derailed Kirk's gubernatorial reelection bid in 1970, defeating the GOPer by 13.8 points.
Kirk would also later lose the Democratic gubernatorial primary of 1978 and the Democratic U.S. Senate primary of 1988.
To find a major party nominee in Florida who not only lost elections to the U.S. Senate and governor's mansion but also the U.S. House of Representatives, one has to go back to the early 1900s.
During this period of Democratic dominance – when Republican nominees frequently failed to win a quarter of the vote in Florida – two GOPers lost races for all three offices.
The most recent to do so was John Cheney who pulled off the hat-trick in 1920. Cheney lost as a long-shot Republican nominee in:
1900, U.S. House, 2nd CD: by 60.0 points to two-term incumbent Robert Davis
1904, U.S. House, 2nd CD: by 57.2 points to Frank Clark
1908, Governor: by 63.4 points to Albert Gilchrist
1920, U.S. Senate: by 43.5 points to two-term incumbent Duncan Fletcher
The first and only other Floridian to lose elections to all three offices as a major party nominee was William O'Neal, first pulling off this unwanted feat in 1916. O'Neal was defeated in:
1908, U.S. House, 2nd CD: by 57.8 points to three-term incumbent Frank Clark
1912, Governor: by 75.0 points to Park Trammell
1916, U.S. Senate: by 70.4 points to Park Trammell
1924, Governor: by 65.6 points to John Martin
1926, U.S. Senate: by 68.5 points to three-term incumbent Duncan Fletcher
Of course, in order for Crist to match this electoral record of Cheney and O'Neal next November, he first has to win the Democratic nomination. At this point it is not a certainty that he will have a clear path.
A few months ago, former Pentagon official Eric Lynn announced his candidacy in the 13th district race.
Follow Smart Politics on Twitter.