Which GOP Presidential Candidates Will Still Be Left Standing for Their Home State Primary?
Only two of 12 Republican candidates in 2012 were actively campaigning at the time of their home state's contest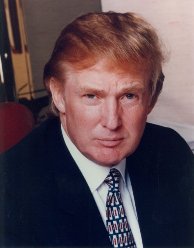 With 17 major Republican candidates now running for president a week out from the first debate, it is unclear how many weeks will pass before the first White House hopeful withdraws from the race.
With most debates permitting only the Top 10 candidates in aggregated national polling to participate, it seems unlikely those who continually miss the cut will be around before the end of the year.
And with a five-month drawn-out primary schedule from January to June, those mid-tier candidates who make the debate stage but are waiting for a home-state primary win to give a boost to their campaign might not be in the race by the time it comes up on the calendar.
For example, in the 2012 cycle, only two of the 12 major Republicans who launched presidential bids were actively campaigning by the time their home state GOP primary was held: Mitt Romney (Massachusetts, March 6th) and Newt Gingrich (Georgia, March 6th).
With home state contests for the 17 candidates estimated to range over a 109-day period from February 20th to June 7th, which candidates will still be around to contend in their home state's contest in 2016?
[Note: Not all states have yet solidified their primary dates so some dates could change pending various state legislation etc.].
South Carolina U.S. Senator Lindsey Graham is slated to be first with the Palmetto State tentatively scheduled to hold its primary on February 20th – following Iowa, New Hampshire, Nevada, and possibly Colorado.
Despite Graham polling near the top of the field in his home state and South Carolina's relatively early date on the primary schedule, the foreign policy hawk's national numbers have been languishing around the one percent mark.
Without a boost into the lower second tier of candidates, it seems unlikely Senator Graham can even last until February to try to secure a victory in his backyard.
There may, however, be a couple of candidates vying for home state wins when the "SEC primary" is held on March 1st.
On that day several southern states will hold their contests including Arkansas (home to former Governor Mike Huckabee), Texas (U.S. Senator Ted Cruz and former Governor Rick Perry), and Virginia (former Governor Jim Gilmore).
While none of these candidates are currently rising in the polls thanks to Donald Trump's summer surprise, both Huckabee and Cruz hope their base of support is strong enough to carry them into the spring and return to double-digit polling as lower-tiered candidates exit the race.
Give the fact that Perry withdrew from the race in mid-January during the last presidential election cycle in which he was once a frontrunner and one of the most successful fundraisers in the field, it seems doubtful that his current two-percent standing in national polling will get him even that far.
Another unknown is Bobby Jindal of Louisiana (March 5th) – a comparatively late entrant into the 2016 race whose campaign has not yet caught on with likely voters. Jindal is counting on strong debate performances to generate a much-needed surge, but the Pelican State governor is facing not only weak approval ratings back home but polling numbers that are currently poised to keep him off the debate stage.
Some 'outsider' candidates are doing well in early polling this cycle and though Ben Carson's numbers have fallen some since Donald Trump announced his candidacy, he still ranks at the top of the second tier.
Carson's generally good favorability ratings and unique background in a field that includes 14 current and former political officeholders might keep him around until his home state's primary…if that home state is Michigan (March 8th). Carson was born and launched his campaign in Michigan, but spent most of his adult life in Maryland (April 26th) which holds its contest at the back end of the primary season.
A trio of expected heavy hitters will have home-state primaries on March 15th when voters in four moderately to heavily populated states head to the polls including Florida (former Governor Jeb Bush and U.S. Senator Marco Rubio) and Ohio (Governor John Kasich).
Underwhelming performances in those states could be the death knell for any of those candidates with half the primary contests already conducted at this point.
Wisconsin Governor Scott Walker would be the next White House hopeful in the spotlight when his home state holds its primaries a few weeks later on April 5th.
The last time a bona fide presidential candidate from Wisconsin ran in a Badger State presidential primary was 90 years ago in 1924 when U.S. Senator Robert La Follette was victorious during his fifth and final bid. [Note: Favorite-son candidates in the 1964 Wisconsin primary (Democratic Governor John Reynolds and GOP U.S. Representative John Byrnes) did not run elsewhere: Reynolds was a surrogate for Lyndon Johnson and Byrnes released his delegates to Barry Goldwater at the convention].
Rounding out the end of the primary schedule include the home states of George Pataki and Donald Trump (New York) on April 19th, Rick Santorum (Pennsylvania) on April 26th, Rand Paul (Kentucky) on May 17th, and Carly Fiorina (California) and Chris Christie (New Jersey) on June 7th.
While that list includes some big names, it is difficult to imagine more than one or two of these hopefuls will be actively campaigning at this stage unless the previous 30+ primaries saw the field so thinly carve up the awarded delegates that no clear winner could be crowned before the GOP convention in mid-July.
However, despite the free-for-all image the GOP field currently projects at this stage of the campaign with 17 candidates, it is certainly not inconceivable – though it would not be the preference of political observers and journalists – that only a small handful of candidates will be left standing by March or April.
Follow Smart Politics on Twitter.