Will Chaka Fattah Resign? A Brief History of Pennsylvania US Reps Who Called It Quits
Only three of the 1,000+ Pennsylvania U.S. Representatives in state history have resigned due to scandal – although two since the 1980s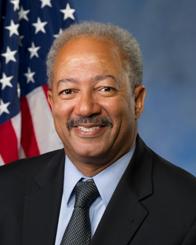 The handing down of a 29-count indictment against 11-term Pennsylvania Congressman Chaka Fattah by a federal grand jury last week has led to calls for the Philadelphia U.S. Representative's resignation – calls that have been unanswered thus far.
Fattah's charges relate to a long-running investigation into his failed 2007 Philadelphia mayoral bid and include racketeering, bank fraud, bribery, filing false statements, and mail and wire fraud.
To this point, Fattah seems determined to remain in office as the legal proceedings continue, acting publicly dismissive of the array of charges brought against him.
If the pressure mounts, however, and Fattah changes his mind, he'll add his name to a very short list from the Keystone State who quit the U.S. House due to legal wrongdoing.
A Smart Politics analysis finds that if Chaka Fattah resigns, he will become just the fourth Pennsylvania U.S. Representative to resign under a cloud of scandal, out of 1,030 men and women to serve in the chamber in state history.
Overall, a total of 74 of the 1,030 U.S. House members from the Keystone State have resigned from their post (7.2 percent), although only three did so due to a brewing scandal: Republican Orrin Bleakley in 1917, Democrat Dan Flood in 1980, and Democrat Ray Lederer in 1981.
For the first 128 years after the First Congress in 1789, 47 Pennsylvania U.S. Representatives resigned – although none out of scandal – and then three quit over legal wrongdoings over the next 64 years.
Orrin Bleakley had served just one month of his first term from the 28th District when he resigned from the 65th Congress in April 1917.
Bleakley quit after pleading no contest in federal court that he had won his election illegally. Bleakley had been charged with spending more than the permitted $6,000 ceiling for a U.S. House candidate.
Dan Flood had served 16 non-consecutive terms (1945-1947, 1949-1953, 1955-1980) from the 11th district but resigned in the wake of bribery charges levied in 1978 related to federal contracts.
"Dapper Dan" remained in office during his first trial from which he narrowly escaped a guilty verdict by an 11-1 jury vote and a mistrial.
The U.S. government was preparing a second trial when Flood resigned in January 1980 and the former congressman later pled guilty to a single count of conspiracy to violate federal campaign laws and was sentenced to a year of probation.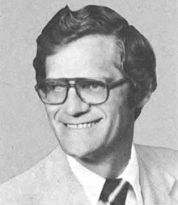 The most recent congressman to quit in the face of scandal was Democrat Ray Lederer in April 1981 – as one of the seven political casualties on Capitol Hill resulting from the federal Abscam investigation.
Lederer was in his second term from the state's 3rd Congressional District in 1979 when he accepted cash from federal agents posing as an Arab sheik, but was still able to win a third term in 1980 by 21.7 points even while under indictment in his heavily Democratic district with 54 percent of the vote.
When the House Ethics Committee voted to recommend Lederer's expulsion, he resigned the next day on April 29, 1981 and eventually served 10 months in prison for his crime.
Scandals aside, Representative Fattah would be one of the longest-serving members of the chamber from Pennsylvania to resign for any reason.
Of the 74 Pennsylvanians to resign from the House, only two served longer than Fattah's 11 terms: Democrat Dan Flood was in his 16th term at the time of his resignation in 1980 and Republican Bud Shuster had just begun his 15th term when he resigned in February 2001.
Shuster is the most recent Pennsylvania congressman to resign – and the 14+ year gap since his resignation is the second longest period in state history.
The longest gap between resignations was the 22+ year stretch between the exit of one-term Republican Winthrop Ketchum who resigned in July 1876 to become a U.S. Judge in the Western District of Pennsylvania and four-term GOPer William Stone who left office in November 1898 after winning that cycle's gubernatorial race.
There was also a 14-year gap between the resignations of two-term Democrat William Wilkins in 1844 and four-term Democrat Jehu Jones in 1858.
Overall, two members of the nation's lower legislative chamber from Pennsylvania resigned in the 1700s, 40 in the 1800s, 31 in the 1900s, and one in the 2000s.
Despite the fairly sensational exits listed above, most Pennsylvania U.S. Representatives who quit their post did so to accept a new position in government, although some left for other reasons:
Two resigned to enter the U.S. armed services:
Five-term Democrat Charles Faddis (1942): Faddis joined the Army in December 1942, although he had lost his party's nomination earlier that year. Faddis became a colonel and was awarded the Purple Heart and Bronze Star for his service.
Three-term Republican James Van Zandt (1943): A veteran of World War I, Van Zandt was a sitting member of Congress when he was called to active duty as a Naval Reserve officer from September 1941 to January 1942. Van Zandt resigned from the chamber in September 1943 and joined the service in the Pacific for the remainder of the war.
Two resigned due to ill health:
Three-term Jeffersonian Republican Henry Baldwin (1822)
Two-term Democrat Enos Hook (1841)
Seven others quit after either losing elections or deciding to step aside a few days before the last day of their term due to retirement:
Four-term Democrat Jehu Jones (1858) sought reelection as a Lecompton Democrat in 1858 but was narrowly defeated. He resigned two weeks after the election.
Two-term Republican John R.K. Scott (1919) did not run for reelection in 1918 but instead lost his bid as a candidate for lieutenant governor. He resigned less than two months before the end of his term.
One-term Republican William Troutman (1945) did not run for reelection in 1944 and resigned a day before the end of his term.
Nine-term Republican John Kunkel (1966) and 10-term Republican Paul Dague (1966) did not run for reelection in 1966 and each resigned four days before the end of their terms.
10-term Republican Frank Clark (1974) lost his reelection bid in 1974 and resigned with three days remaining in his term.
Two resigned to run non-profit organizations:
Eight-term Republican Samuel McConnell (1958) became executive director of United Cerebral Palsy Associations, Inc.
Seven-term Democrat William Gray (1991) became the head of the United Negro College Fund.
Others resigned because they were simply tired of Congress:
Freshman Jackson Republican James Allison (1822) was reelected to a second term but did not return to D.C.
Four-term Republican James Beck (1934) resigned in view that Congress had "merely become a rubber stamp" for the executive branch.
Most, however, resigned due to being elected or appointed to another political office. For example:
Two were elected to the U.S. Senate: freshman Jeffersonian Republican Abner Lacock (1813) and two-term Jeffersonian Republican Jonathan Roberts (1814)
Four were elected governor: seven-term Jeffersonian Republican Joseph Heister (1820), four-term Jackson Republican George Wolf (1829), four-term Republican William Stone (1898), and freshman Republican John Tener (1911)
One was elected lieutenant governor: Three-term Republican John Reynolds (1911)

Three were appointed to diplomatic posts: five-term Democrat Henry Augustus Philip Muhlenberg as Minister to Austria (1838), four-term Republican Edward Morris as Minister to Turkey (1861), and nine-term Democrat Tom Foglietta as Ambassador to Italy (1997)
Two were elected mayor of Philadelphia: six-term Republican John Reyburn (1907) and eight-term Republican Joseph Moore (1920)
Sixteen congressmen resigned after being appointed to various judicial positions and more than a half-dozen others left to take other governmental offices.
Follow Smart Politics on Twitter.