Will Mark Kirk Win Elusive Second Term for the GOP?
Only three of a dozen Illinois Republicans who were elected or appointed to the U.S. Senate over the last century went on to serve another term in the chamber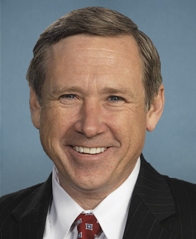 With Republicans already wary that Mark Kirk's U.S. Senate seat might fall into the Democratic Party's column in 2016, the one-term incumbent is facing increased criticism from within his own party for not being conservative enough.
The latest round calls out Kirk's support for the funding of Planned Parenthood with former U.S. Representative Bobby Schilling attacking the state's junior Senator in a Chicago Tribune commentary last weekend.
Schilling's name has previously been floated as a potential GOP primary challenger to Kirk who understandably is vulnerable to his right considering he represents a fairly solid blue state in the nation's upper legislative chamber.
Democrats, meanwhile, are quite content with their likely nominee – U.S. Representative Tammy Duckworth – and see Illinois as the first building block in their bid to take back the U.S. Senate.
But even putting aside the demographic challenges a candidate like Kirk faces in a heavily Democratic state like Illinois, the truth is most Republican U.S. Senators have had a rather short political half-life in the state over the last century.
Smart Politics reviewed the tenures of the 12 Illinois Republicans who won or were appointed to the U.S. Senate in the direct election era and found that only three of them ever won another term with Mark Kirk's fate still pending in 2016.
Since the first U.S. Senator was elected by popular vote in Illinois in 1914, just three went on to win reelection while three others lost in the primary, two more lost in the general election, one was never seated by the legislative body due to allegations of campaign fraud and two opted not to run again.
The three Illinois Republicans who did get elected to two terms by popular vote are C. Wayland Brooks, Everett Dirksen, and Charles Percy.
Brooks narrowly won his seat in a 1940 special election over appointed Senator James Slattery by 20,827 votes and followed that up two years later with a 6.8-point win over Congressman Raymond McKeough. [Brooks lost a third term in 1948 to Paul Douglas].
Dirksen, a former U.S. Representative and the longest-serving Senator from Illinois in the 20th Century, upended Democratic incumbent Scott Lucas by 8.1 points in 1950 and followed that up with reelection victories in 1956, 1962, and 1968 and served until his death in September 1969.
Percy, meanwhile, knocked Senator Douglas out of office with an 11.1-point win in 1966 and won two more terms in 1972 and 1978 before losing his bid for a fourth term in 1984 to Congressman Paul Simon.
The remaining Illinois GOPers did not have such a long tenure in the chamber.
Three failed to win their party's nomination for a second term.
J. Medill McCormick (1919-1925) was defeated in the GOP primary of 1924 by former Governor Charles Deneen by 0.7 points.
William McKinley (1921-1926) lost his party's primary in 1926 to former Congressman Frank Smith by 8.8 points.
Charles Deneen (1925-1931) was defeated in the Republican primary of 1930 by U.S. Representative Ruth McCormick by 15.5 points.
After losing his primary in 1926, McKinley died that December approximately a month after the general election that saw Frank Smith presumably defeat Illinois Democratic party boss George Brennan by 67,000+ votes.
GOP Governor Len Small appointed Smith to fill the vacancy, but the U.S. Senate did not seat him after charges of campaign fraud and corruption were levied against him. When the 70th Congress convened in March 1927, Smith's credentials were again denied and he was never seated. He eventually resigned in February 1928.
A special election in November 1928 to fill this seat was won by Republican Otis Glenn by 9.5 points over Cook County Board President Anton Cermak.
Glenn, however was defeated in his 1932 reelection bid by U.S. Representative William Dietrich.
Also failing to retain his seat for another term was Republican Ralph Smith in a 1970 special election.
Smith, a state assemblyman, had been in the U.S. Senate for 13+ months after being appointed by Governor Richard Ogilvie to fill the seat following the death of Senator Dirksen in the fall of 1969.
In the subsequent 1970 special election, Smith was defeated by Illinois Treasurer Adlai Stevenson III by 15.2 points.
The two remaining Republican U.S. Senators who won a seat in the direct election era – Lawrence Sherman in 1914 and Peter Fitzgerald in 1998 – did not run for subsequent terms in 1920 and 2004 respectively.
Democrats, meanwhile, have notched a stronger record of keeping their U.S. Senators in office.
Of the 12 Illinois Democratic U.S. Senators who were elected or appointed to a seat in the direct election era, seven went on to win at least one subsequent term: James Lewis, Scott Lucas, Paul Douglas, Adlai Stevenson III, Alan Dixon, Paul Simon, and Dick Durbin.
Just two fell short of that mark (James Slattery in 1940 and Carol Moseley Braun in 1998) while two did not seek another term (William Dietrich and Roland Burris) and one resigned after being elected president (Barack Obama).
Follow Smart Politics on Twitter.