Joe Biden and a Brief History of VPs Running for President
Only one sitting vice president has been elected to the presidency over the last 175 years; seven others have tried and failed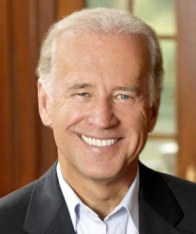 Talk of a Joe Biden 2016 presidential candidacy is at peak coverage this cycle, with Democratic frontrunner Hillary Clinton seemingly ceding ground to Bernie Sanders with the passing of every month.
At 72 years old, the initial view that Biden's age would deter him from a third White House bid (following failed campaigns in 1988 and 2008) seems less relevant considering the similarly elevated ages of Sanders (73) and Clinton (67) and current GOP frontrunner Donald Trump (69).
But even with a wave of initial good will at his back for a 2016 campaign, Biden would face long historical odds in winning the White House from his current political perch.
A Smart Politics analysis finds that only two sitting vice presidents have been elected to the presidency over the last 47 cycles in the modern two-party era with only nine launching bona fide campaigns for the office.
Overall, four sitting vice presidents have been elected to the presidency since 1789, although two of these date back prior to the ratification of the 12th Amendment when the top two vote-getters were elected president and vice president respectively.
In 1796, Federalist Vice President John Adams claimed a narrow victory over Thomas Jefferson after George Washington opted not to seek a third term.
Four years later, Vice President Jefferson defeated Adams (and then Aaron Burr in the subsequent House of Representatives vote) to become the nation's third president.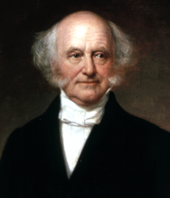 The next sitting vice president to make a run at the presidency, and the first under the current two-party system, was Democrat Martin Van Buren in 1836.
Van Buren won a decisive victory over four Whig candidates that cycle and carried 15 of 26 states and 170 of 294 Electoral College votes.
However, it would be 152 years before the next vice president won the White House – George H.W. Bush in 1988.
Bush is one of just four candidates who sought the presidency directly after logging in eight years as VP (along with John Nance Garner in 1940, Richard Nixon in 1960, and Al Gore in 2000).
In between the victories by Van Buren in 1836 and Bush in 1988, a total of six sitting vice presidents ran for president and failed.
As the nation approached civil war in 1860, the Democratic Party split and Vice President John Breckinridge became the nominee of the Southern Democrats.
The former Kentucky U.S. Representative carried 11 states and won 72 Electoral Votes in a distant second to Abraham Lincoln.
Breckinridge was elected to the U.S. Senate from the Bluegrass State and served nine-plus months in 1861 before being expelled from the chamber for joining the ranks of and publicly supporting the Confederacy.
In 1908, Republican Vice President Charles Fairbanks of Indiana ran fifth on the first and only round of balloting at the RNC in which William Howard Taft won in a landslide.
Fairbanks garnered 40 votes from Indiana (30), New Hampshire (3), Kentucky (2), New Jersey (2), South Carolina (2), and Georgia (1).
In 1940, Democratic Vice President John Nance Garner of Texas challenged Franklin Roosevelt for his party's nomination.
Roosevelt received the support of over 86 percent of delegates on the first ballot for an easy renomination win with Garner placing third with 61 votes from Texas (46), Virginia (8), Wisconsin (3), Florida (1.5), Missouri (1.5), and California (1).
Garner joined Thomas Jefferson to become only the second sitting vice president in history to run against a president seeking reelection and the first to do so against a president from his own party.
In 1952's open seat race, Vice President Alben Barkley of Kentucky was one of several candidates seeking the Democratic nomination.
Barkley peaked at 80.5 votes in fifth place on the second round of balloting with support from delegation members from Kentucky (26), Oklahoma (24), Missouri (10), North Dakota (8), Massachusetts (3), Montana (3), Maryland (2.5), Iowa (2), Washington (1), North Carolina (0.5), and West Virginia (0.5).
Illinois' Adlai Stevenson prevailed on the third ballot.
Including Bush in 1988, the next four sitting vice presidents who sought the presidency won their party's nomination.
Richard Nixon cruised to an easy GOP nomination win in 1960, but narrowly lost popular vote and a handful of key elector-rich states to John Kennedy in the general election.
Eight years later, Hubert Humphrey of Minnesota had a more difficult path in his successful Democratic nomination bid but narrowly lost the popular vote and fell to Nixon decisively in the Election College.
Finally, in 2000, Vice President Al Gore won every primary and caucus to capture the Democratic nod and then famously won the popular vote but lost to George W. Bush in the Electoral College by five votes.
In addition to the seven failed bids by sitting vice presidents mentioned above, five others received some support for president at major party nominating conventions although they did not officially launch candidacies for the office:
In 1848, Democratic Vice President George Dallas received three votes on the first and second ballots from the Georgia delegation – good for a distant sixth place in a nomination battle won by Michigan U.S. Senator Lewis Cass on the fourth ballot.
In 1896, Democratic Vice President Adlai Stevenson won 10 votes on the second ballot from Massachusetts (5), Minnesota (4), and Florida (1) for eighth place. Former Nebraska U.S. Representative William Jennings Bryan won on the fifth ballot.
In 1920, Democratic Vice President Thomas Marshall peaked at 37 votes in sixth place on the first ballot (30 from his home state of Indiana, four from Delaware, and one each from Florida, Michigan, and Pennsylvania) although his name was never formally placed into nomination. Ohio Governor James Cox won on the 44th ballot.
In 1928, Republican Vice President Charles Dawes earned the support from four delegates from Missouri (2), Illinois (1), and Ohio (1) on the first ballot for a distant eighth place. Secretary of Commerce Herbert Hoover was the overwhelming choice for nominee on the first ballot.
In 1980, Democratic Vice President Walter Mondale received one vote for president and then won his renomination bid to become Jimmy Carter's running mate for a second straight cycle.
Additionally, in 1808, Vice President George Clinton of New York did not seek the presidency but received six votes from Empire State electors. Clinton was reelected vice president that cycle.
Note: Prior to the ratification of the 25th Amendment, there were no sitting vice presidents due to vacancies in the office from death or ascension during the campaigns of 1812, 1816, 1844, 1852, 1856, 1868, 1876, 1884, 1888, 1900, 1904, 1924, 1948, and 1964.
Follow Smart Politics on Twitter.