Phil Scott and a Brief History of Gubernatorial Campaigns by Vermont Lieutenant Governors
Twenty-two sitting or ex-LGs in Vermont won gubernatorial elections from the 1830s through the 1950s but just two since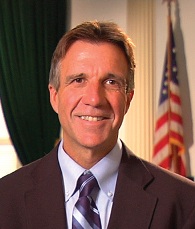 It took a summer to decide, but Vermont Lieutenant Governor Phil Scott announced this week he will run for the state's highest elected office in 2016 – three months after Democratic Governor Peter Shumlin opted against running for a fourth term next year.
Vermont is perhaps the GOP's third best pick-up opportunity among the 12 states holding gubernatorial elections in 2016 after West Virginia and Missouri.
But even though Scott has proven he can win statewide elections in Vermont, the mere fact that he enters the race as the state government's second highest ranking official in an open seat race does not necessarily make him the odds-on favorite to win.
In fact, although many lieutenant governors have later gone on to win gubernatorial elections in the Green Mountain State over the last two centuries, their track record in recent decades has been quite poor.
A Smart Politics study finds that although two-dozen sitting or former Vermont lieutenant governors have later been elected governor since statehood, they have lost 12 of their last 14 gubernatorial campaigns over the last 65 years.
To be sure, getting elected lieutenant governor used to be a fairly reliable pathway to the governorship in Vermont.
Overall, 27 lieutenant governors later became governor in Vermont: 24 were eventually elected to the post and three – Paul Brigham (1797), George Hendee (1870), and Harold Arthur (1950) – succeeded to the governorship after the death or resignation of their predecessor but were never elected to the position in their own right.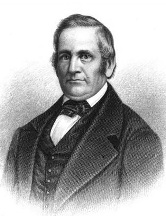 The first lieutenant governor who won a gubernatorial race in Vermont was Whig Silas Jennison.
Jennison was in his first term as lieutenant governor when he won the first of five consecutive gubernatorial races in 1836, 1837, 1838, 1839, and 1840.
Including Jennison, at least one sitting or ex-lieutenant governor was elected governor across 13 consecutive decades from the 1830s through the 1950s with 22 men winning a total of 34 gubernatorial elections during this span:
Whig Horace Eaton (elected governor in 1846, 1847)
Republican Ryland Fletcher (1856, 1857)
Republican Paul Dillingham (1865, 1866)
Republican Julius Converse (1872)
Republican Redfield Proctor (1878)
Republican John Barstow (1882)
Republican Samuel Pingree (1884)
Republican Ebenezer Ormsbee (1886)
Republican Levi Fuller (1892)
Republican Urban Woodbury (1894)
Republican George Prouty (1908)
Republican John Mead (1910)
Republican Franklin Billings (1924)
Republican Stanley Wilson (1930, 1932)
Republican Charles Smith (1934)
Republican George Aiken (1936, 1938)
Republican William Wills (1940, 1942)
Republican Mortimer Proctor (1944)
Republican Lee Emerson (1950, 1952)
Republican Joseph Johnson (1954, 1956)
Republican Robert Stafford (1958)
During this 13-decade span, only seven candidates with the position of lieutenant governor on their political resume were defeated in gubernatorial bids:
Whig William Kittredge: lost 1852 general election
Democrat Abraham Gardner: lost 1872 general election
Republican Frank Howe: lost 1918 primary
Republican Abram Foote: lost 1922 primary
Republican Walter Farnsworth: lost 1926 primary
Republican Benjamin Williams: lost 1934 primary
Republican Lee Emerson: lost 1948 primary
But this pathway has largely closed over the last six decades with sitting or former lieutenant governors losing 12 of 14 gubernatorial campaigns since 1960.
On the losing end were:
Republican Robert Babcock: lost 1960 and 1964 primaries
Republican Ralph Foote: lost 1964 general election
Democrat John Daley: lost 1968 general election and 1970 primary
Republican Thomas Hayes: lost 1970 primary
Democrat Brian Burns: lost 1976 primary
Democrat Madeleine Kunin: lost 1982 general election
Republican Peter Smith: lost 1986 general election
Democrat Doug Racine: lost 2002 general election and 2010 primary
Republican Brian Dubie: lost 2010 general election
After her defeat in 1982, Kunin returned to the campaign trail two years later and won an open seat race against John Easton and would be reelected in 1986 and 1988.
The only other lieutenant governor to become governor since 1960 is Howard Dean, who first ascended to the post in August 1991 after the death of Republican Richard Snelling.
Dean would win each of the next five elections through 2000.
With Scott now the early favorite to win the GOP nomination in 2016, it is possible the state could see its sixth cycle with two lieutenant governors in the race.
The aforementioned former Democratic lieutenant governor Doug Racine could launch his third gubernatorial bid this cycle, although he would face serious competition to win his party's nomination with Vermont House Speaker Shap Smith and former state senator Matt Dunne already in the race. [Dunne nearly won his party's nod in 2010 – losing a competitive primary by four points].
Former GOP lieutenant governor and 2010 nominee Brian Dubie has also not ruled out a 2016 bid at this time.
Other cycles to feature multiple candidates who served as lieutenant governor are:
1872: Republican Julius Converse (1850-1852) defeated Democrat Abraham Gardner (1865-1867)
1934: Republican Charles Smith (1933-1935) defeated Benjamin Williams (1931-1933) in the GOP primary en route to a general election victory
1964: Republican Ralph Foote (1961-1965) defeated Robert Babcock (1959-1961) in the GOP primary but lost the general election
1970: Democrat John Daley (1965-1969) and Republican Thomas Hayes (1969-1971) each lost their party's nomination
2010: Republican Brian Dubie (2003-2011) lost the general election and Democrat Doug Racine (1997-2003) lost his party's primary
Additionally, in 1986, Governor Madeleine Kunin defeated sitting Lieutenant Governor Peter Smith.
Since Jennison's candidacy in 1836, at least one former or sitting lieutenant governor has run for governor in 54 of 107 election cycles, or 50.5 percent of the time.
Follow Smart Politics on Twitter.