How Big a Footprint Will Drew Curtis Leave on Kentucky's Gubernatorial Race?
Over the last 100 years only two non-major party gubernatorial candidates in the state have received one percent of the vote – and one was a former governor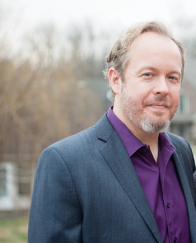 As Democrats attempt to cling to the shrinking pockets of power they hold in state executive and legislative offices across the South, the elections in Kentucky this November will reveal if the Bluegrass State remains a firewall of sorts for the party in state politics.
Democrats will defend six statewide offices across five elections for governor /lieutenant governor, secretary of state, attorney general, treasurer, and auditor while the GOP will try to hold its open agricultural commissioner post.
The race for governor is naturally generating the vast majority of national attention – highlighted in May by the most competitive GOP primary in state history with Mitch McConnell's 2014 primary nemesis Matt Bevin edging Ag Commissioner James Comer by just 84 votes.
By contrast, Democratic Attorney General Jack Conway breezed to his nomination victory with the best showing by a Kentucky Democratic candidate in a contested gubernatorial primary in state history.
But as a bruised Bevin and unscathed Conway moved on and set their sights for an intense general election race, each has had to keep an eye on a third entrant into the race – independent candidate Drew Curtis.
Curtis, founder and CEO of the news aggregator website Fark, has polled in the mid- to high single digits in the scant three-way surveys that have been conducted of the race to date. The independent candidate hopes to build on those numbers after being allowed to participate in a debate (to favorable reviews) with the major party nominees held in Louisville earlier this month.
To be sure, a close race on Election Day between Conway and Bevin will magnify Curtis' impact on the race – particularly if his vote percentage is within the margin of victory by either candidate.
But how much of the vote share can Curtis actually take on November 3rd?
The fact is independent and third party candidates have struggled mightily over the last century in gubernatorial races in the Bluegrass State.
Smart Politics analyzed the state's election returns and found that only two of 19 non-major party Kentucky candidates for governor have garnered even one percent of the vote over the last 100 years – former Governor Happy Chandler (1971) and Gatewood Galbraith (1999, 2011).
In 12 of the 25 election cycles since 1915, Kentucky voters only had two choices on the ballot – the Democratic and Republican nominees (in 1919, 1927, 1939, 1951, 1959, 1963, 1975, 1979, 1991, 1995, 2003, and 2007).
A total of 19 Kentuckians have appeared on the ballot as independents or third-party nominees during this 100-year period.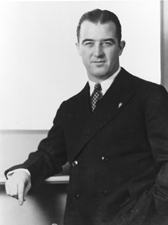 It took a former two-term Democratic governor and U.S. Senator to leave the first real footprint outside of a major party nominee in a 20th Century Kentucky gubernatorial contest.
In 1971, Happy Chandler – winner of the 1935 and 1955 gubernatorial races and loser of the 1963 and 1967 Democratic primaries – ran as an independent against Democratic Lieutenant Governor Wendell Ford, Republican public services commissioner Tom Emberton, and American Party nominee William Smith.
Chandler notched 4.2 percent of the vote in what would be his last political campaign. No independent or third party candidate had received even one percent of the vote across the 14 previous elections since 1915.
The only other non-major party candidate to make a mark on a gubernatorial race in the state over the last century was the late Lexington attorney Gatewood Galbraith.
Galbraith sought and failed to win the Democratic nomination for governor in 1991, 1995, and 2007 – capturing 5.3 percent, 8.6 percent, and 6.0 percent of the vote respectfully.
During two other cycles he ran outside the two-party system.
In 1999, Galbraith scored an impressive 15.3 percent for the Reform Party – less than seven points behind GOP nominee Peppy Martin in a race easily won by incumbent Paul Patton.
After winning 10.6 percent as an independent in the state's 2003 race for attorney general and 2007's failed Democratic primary bid, Galbraith ran as an independent for governor in 2011 and notched 9.0 percent as Steve Beshear cruised to a reelection victory over GOP State Senate President David Williams.
Kentucky politics may be in the midst of a third party/independent candidate renaissance of sorts. In 2014's U.S. Senate race, the 3.1 percent won by Libertarian nominee David Patterson was the best mark by a non-major party candidate in a contest for that office since 1914 when Progressive nominee Burton Vance notched 4.2 percent.
It is unclear at this point which major party nominee, if either, will benefit from Curtis' name on the 2015 ballot.
Curtis backs cutting state spending, simplifying the tax code, increasing the state's minimum wage scaled to cost of living increases, medical marijuana legalization, restoring voting rights to non-violent ex-felons, fixing the state's underfunded pension system, and maintaining KYNect – the state's health insurance marketplace.
The next gubernatorial debate is set for October 6th at Centre College. That debate, and future debates, require participants to meet minimum polling thresholds varying between 10 and 15 percent. A new Bluegrass Poll is set for release on Wednesday.
Curtis' running mate for lieutenant governor is his wife and Fark COO Heather Curtis.
Follow Smart Politics on Twitter.