Jason Lewis: Minnesota's Next Citizen Politician?
While two-thirds of the 44 Minnesotans entering the U.S. House since the DFL merger in 1944 previously served in the state legislature, 30 percent had never been elected to public office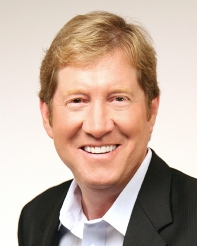 Although many rumored Republican candidates have ultimately declined to run for John Kline's open seat in Minnesota's 2nd Congressional District next year (including former First Lady Mary Pawlenty), one big-name conservative may be stepping up to the plate.
News broke this week that radio personality Jason Lewis is considering a run for Congress. (Lewis' website now includes a sidebar Internet poll asking his audience whether he should run for public office in 2016, start a subscription-based podcast, or continue with intermittent commentary and audio).
Lewis previously ran for Congress in Colorado's 2nd CD in 1990 – losing to two-term Democrat David Stagg by 21.3 points – but has never been elected to public office.
But while most Minnesotans elected to the U.S. House first paid their political dues in the legislature in St. Paul, Lewis' lack of experience is not necessarily an insurmountable hurdle to win a seat in Congress in the Gopher State (where humorist and actor Al Franken has been elected to two terms in the U.S. Senate).
In fact, since the 1944 DFL merger, 30 percent of the men and women entering the U.S. House from Minnesota had never previously been elected to public office – 13 out of 44.
Two of those 13 members currently serve in the chamber – Kline and DFLer Tim Walz.
Both entered the U.S. House with a long record of military service (Kline with 25 years in the Marines and Walz with 25 years in the Nebraska and Minnesota National Guards) – as did the most recent political outsider to win a seat from the state, former Republican Congressman Chip Cravaack in 2010 (25 years in the Navy and Naval Reserves).
As for the remaining 10 Minnesotans who won a U.S. House seat over the last 70+ years without having previously been elected to public office, some were heavily involved in politics while others were political newcomers. According to the Biographical Directory of the United States Congress:
DFLer Willam Gallagher (1945-1946) spent most of his adult life as a trucker, freight house clerk, and a street sweeper for Minneapolis and Hennepin County.
DFLer Eugene McCarthy (1949-1959) was an educator – a teacher in various Minnesota and North Dakota high schools and then a professor at St. John's University and St. Thomas College.
DFLer Fred Marshall (1949-1963) was a farmer, a member of the Minnesota Agriculture Administration Committee, and State director of the Farm Security Administration.
Republican Clark MacGregor (1961-1971) followed his decorated service in the U.S. Army as an attorney in Minneapolis.
DFLer Alec Olson (1963-1967) was a farmer, insurance representative, and also a DFL district chairman.
DFLer Bob Bergland (1971-1977) was a farmer and later the Midwest Director for the U.S. Department of Agriculture.
DFLer Jim Oberstar (1975-2011) was U.S. Representative John Blatnik's staffer for 11 years before he won his 8th CD seat.
Republican Vin Weber (1981-1993) was a newspaper publisher and then staffer to U.S. Representative Tom Hagedorn and U.S. Senator Rudy Boschwitz.
Republican Rod Grams (1993-1995) worked as a television news anchor and then ran a construction development company in the Twin Cities.
Republican Mark Kennedy (2001-2007) was an accountant and then a business executive at Fortune 500 Minnesota companies.
Of the 31 remaining Minnesota U.S. Representatives who entered the chamber since 1944 with a prior electoral victory on their resume, 29 first served in the Minnesota legislature:
18 served in the Minnesota House: Frank Starkey, George MacKinnon, Roy Wier, Coya Knutson, Joseph Karth, Odin Langen, Bill Frenzel, Tom Hagedorn, Richard Nolan, Bruce Vento, Arlan Stangeland, Martin Sabo, Arlen Erdahl, Gil Gutknecht, Betty McCollum, Keith Ellison, Erik Paulsen, and Tom Emmer
Nine served in the Minnesota Senate: John Blatnik, Ancher Nelsen, Al Quie, Don Fraser, Tim Penny, Gerry Sikorski, Jim Ramstad, Collin Peterson, and Michele Bachmann
Two served in both state legislative chambers: John Zwach and Bill Luther
The remaining two congressmen – Republican Edward Devitt and DFLer David Minge – won elections for municipal judge and school board respectively prior to their Congressional service.
It should be noted that if Lewis runs in the 2nd CD race in 2016, he won't be the only political outsider vying for the seat.
Prior to Kline's retirement announcement, St. Jude Medical executive Angie Craig and ophthalmologist Mary Lawrence launched campaigns for the DFL nomination while engineer David Gerson ran to challenge Kline for the GOP nod for a third time after defeats in 2012 and 2014.
Follow Smart Politics on Twitter.