Will Feingold or Johnson Get a US Senate Primary Challenger?
Both major party nominees have run unopposed in just three of the 37 Wisconsin U.S. Senate primaries in state history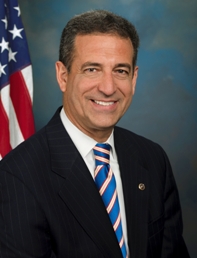 Less than nine months from primary day, Wisconsin is on track to host coronation ceremonies for its U.S Senate contest.
At the moment only incumbent Republican Ron Johnson and former three-term Democrat Senator Russ Feingold have filed to run with the FEC.
To be sure, few expected any nomination drama once Feingold joined the race in what will be the first U.S. Senate rematch election in Badger State history.
However, no token challengers, fringe candidates, or extreme partisans running to the left or right of the frontrunners have launched campaigns to take on the well-funded Feingold and Johnson in the August 2016 primary.
And while it has not been uncommon for one of the two major party nominees in a Wisconsin U.S. Senate race to skate through the primary without a challenger, it rarely happens for both parties in the same cycle.
A Smart Politics review of Wisconsin election data finds that the eventual Democratic and Republican U.S. Senate nominees have run unopposed in the primary in just three of 37 cycles.
When Feingold entered the race earlier this year, it was widely expected that his candidacy would clear the field.
And with good reason – in each of his three reelection bids in 1998, 2004, and 2010 Feingold did not face any primary opposition.
In fact, eventual Democratic nominees have run unopposed in their party's primary in 19 of 37 cycles over the last century: William Wolfe (1914), Paul Reinsch (1920), Jessie Hooper (1922), Thomas Kearney (1926), M.K. Reilly (1928, later withdrew), F. Ryan Duffy (1932, 1938), Howard McMurray (1944, 1946), Gaylord Nelson (1962, 1968, 1974, 1980), William Proxmire (1970, 1976), Feingold (1998, 2004, 2010), and Tammy Baldwin (2012).
By contrast, Republican primaries have been much more competitive over the decades, with just eight of 37 nominees running unopposed: John Chapple (1934), Roland Steinle (1958), Wilbur Renk (1964), John Erickson (1970), Stanley York (1976), Bob Kasten (1986), Mark Neumann (1998), and Robert Lorge (2006).
The only three cycles in which both parties saw their nominees run unopposed in the primary were 1970 (William Proxmire and John Erickson), 1976 (Proxmire and Stanley York), and 1998 (Feingold and Mark Neumann).
The GOP has also generally not treated its own incumbents with kid gloves – particularly when the stalwarts and progressives were waging an intraparty battle during the early decades of the 20th Century.
Three Republican U.S. Senators eventually lost their party's nomination: Irvine Lenroot in 1926 (to John Blaine), John Blaine in 1932 (to John Chapple), and Robert La Follette, Jr. in 1946 (to Joe McCarthy).
Here are other points of historical contrast between the two parties in U.S. Senate primaries:
Through 2012, only one of 11 Republican incumbents won their party's nomination without opposition compared to nine of 15 Democratic U.S. Senators
Republicans have seen 11 of their 37 primaries decided by single digits compared to just six of 37 on the Democratic side
There has been an average of 2.9 Republicans on the primary ballot across these 37 races compared to just 1.9 Democrats
The most recent Republican U.S. Senate primary in 2012 was also one of its most competitive in party history with Tommy Thompson edging outsider Eric Hovde by just 3.1 points with 34 percent of the vote.
It was the closest primary battle by either party since former Governor Walter Kohler defeated Congressman Glenn Davis by 2.7 points in a July 1957 special primary after the death of Senator McCarthy.
The closest Wisconsin U.S. primary was in 1946 when four-term GOP incumbent Robert La Follette, Jr. was upset by Joe McCarthy by 1.2 points in a three-candidate field.
Follow Smart Politics on Twitter.