Survive and Advance: Will David Vitter Win Louisiana's Governorship?
It has been 110 years since a sitting or former U.S. Senator from Louisiana won – or even ran for – the top office in Louisiana politics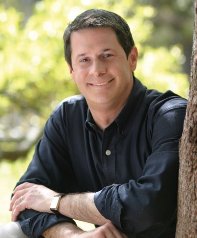 Louisiana Republican U.S. Senator David Vitter escaped the state's gubernatorial jungle primary on Tuesday with 23 percent of the vote and a second-place finish that enables him to move on to late November's general election against Democratic State House Minority Leader John Bel Edwards whose 39.9 percent left him well short of securing an outright majority as expected.
Vitter emerges politically bruised from a viscous primary battle for the conservative vote against Public Service Commissioner Scott Angelle and Lieutenant Governor Jay Dardenne who notched 19.3 percent and 15.0 percent in the primary respectively.
An Edwards versus Vitter matchup was the best case scenario Louisiana Democrats could have hoped for in a state whose electorate continues to align closer with Republican candidates each cycle. However, it remains unclear if the moderate state representative has enough momentum – or Vitter enough political baggage – to cross the finish line in first place next month.
Vitter and the GOP will, of course, attempt to tie Edwards as closely as possible to Barack Obama – a smart move in the Pelican State, and not simply because of the president's under water approval ratings there.
Louisiana has a tradition of thumbing its nose at the party controlling the White House when it comes to voting for its chief executive.
In 10 of the last 11 Louisiana gubernatorial elections since 1972, the winning candidate has come from the opposing party of the sitting president.
The only candidate to buck that trend was Republican Bobby Jindal, who was victorious in 2007's open seat race near the end of George W. Bush's presidency.
Edwards' perch as the leading candidate (by 16.9 points) from Saturday's primary certainly does not guarantee a victory in the general election, as has been demonstrated in the state's U.S. Senate elections on multiple occasions with primary winners losing the runoff in 1986 (Republican William Moore), 1996 (Republican Woody Jenkins), and 2014 (Democrat Mary Landrieu).
Of the five plurality winners in gubernatorial jungle primaries since the system was introduced in 1975, one failed to win the subsequent general election: in 2003, Jindal led second place finisher Lieutenant Governor Kathleen Blanco by 14.2 points in the primary but Blanco defeated Jindal in the general election by 3.9 points.
Plurality gubernatorial primary winners in 1979 (Republican David Treen), 1987 (Democrat Buddy Roemer), 1991 (Democrat Edwin Edwards), and 1995 (Republican Mike Foster) all won the governorship. (Note: In 1987, although Roemer won only 33.2 percent of the primary vote, no runoff election was conducted as second place finisher Edwin Edwards subsequently withdrew from the race).
It may also seem that Edwards has an uphill battle against Vitter since the percentage of primary votes cast for the three Republican candidates Saturday (57.3 percent) far surpassed those cast for Edwards and two minor Democratic candidates (41.6 percent).
However, as there was little drama in the closing weeks of the campaign as to whether Edwards would secure a runoff spot, and high drama on the GOP side as to which candidate would emerge in second place, the Edwards campaign is hoping a higher percentage of potential Democratic supporters stayed home on Saturday.
To be sure, the mere fact that Republicans received more votes than Democrats in the primary does not mean that will translate into a Vitter victory in November:
In 1979, Democratic candidates won 77.9 percent of the primary vote, but Republican David Treen narrowly won the general election against Democratic Public Service Commissioner Louis Lambert
In 1991, Republican candidates received 63.6 percent of the primary vote, but Democrat Edwin Edwards easily defeated David Duke in the general
In 1995, Democratic primary candidates garnered more support (53.8 percent) than their GOP counterparts (43.9 percent), but Republican Mike Foster cruised to a 27-point runoff victory against Democratic Congressman Cleo Fields
Even if Vitter can overcome his personal scandals (something he did effectively during his 2010 U.S. Senate reelection campaign), it should be noted that his campaign is rather unusual in its own right in the annals of Louisiana politics.
No sitting or former U.S. Senator from Louisiana has been elected governor in the direct election era and Vitter is the first member of the nation's upper legislative chamber from the state to even attempt a gubernatorial run in 110 years.
Of the 49 men and women to be elected or appointed to the U.S. Senate from Louisiana since statehood only four were later elected governor during their political career – all more than a century ago: Jeffersonian Republican Henry Johnson (elected governor in 1824), Democrat Alexander Mouton (1842), Republican William Kellogg (1872), and Democrat Newton Blanchard (1904).
In view of these mixed historical trends, November's vote will, in the end, likely come down to whether Edwards can overcome the state's demographic trends and whether the Louisiana GOP can survive with its most flawed candidate since David Duke in 1991.
Follow Smart Politics on Twitter.