Notable House Speaker Votes Over the Decades
Five once or future presidents (as well as Davy Crockett) have received votes for Speaker of the House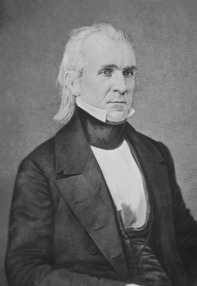 When Tennessee's Jim Cooper voted for Colin Powell for Speaker last week it marked the third consecutive time the Democratic U.S. Representative cast his ballot for the former Secretary of State.
Cooper's vote – as well as the 11 other votes that were not cast for nominees Paul Ryan and Nancy Pelosi – continue a relatively recent trend in the chamber of U.S. Representatives peeling off and not toeing the line to support their party's nominee.
After the end of the progressive movement in the Republican Party in the early 1940s, there was a half-century stretch from 1945 through 1995 in which all votes cast for Speaker were for either the Democratic or Republican nominee – a string of 28 consecutive elections.
That ended in 1997 when four Republicans did not support Newt Gingrich's bid for a second term as Speaker and instead backed Iowa GOPer Jim Leach (two votes), former Republican Minority Leader Robert Michel of Illinois (one vote), and former Pennsylvania Republican Robert Walker (one vote).
A few cycles later, Pennsylvania Democrat Jack Murtha received one vote in the Speaker elections of 2001, 2003, and 2005.
But dissatisfaction with party nominees began to truly percolate in 2011 when 18 Democrats did not back Pelosi including 11 who supported North Carolina Blue Dog Democrat Heath Shuler.
Fourteen Republicans and Democrats bucked the party line in 2013 with 28 doing so in January 2015's election which included votes for U.S. Senators Rand Paul of Kentucky and Jeff Sessions of Alabama.
But while these scattering votes for politicians that seemingly have no chance of winning the Speakership may be a relatively new phenomena in the modern political era, a recent Smart Politics report documented how more than 550 men and women have received votes for House Speaker over the last 225+ years.
Included among those are some very notable names in U.S. politics.
For example, in 1834, frontiersman Davy Crockett received one vote in an election won by fellow Tennessee delegation member, Whig John Bell.
Crockett was serving in his third (and final) nonconsecutive term in Congress and less than two years later he would die at the Alamo.
In that same Speaker vote in 1834, future Democratic president (and future Speaker) James Polk – also from the Tennessee delegation – ran second behind Bell.
Polk would defeat Bell in 1835's vote and won a second term as Speaker over Bell in 1837 before exiting the chamber to become governor of Tennessee.
Polk is one of several men to serve as president who received Speaker votes over the last two centuries.
Also receiving votes in 1834's election was Massachusetts U.S. Representative – and 6th President of the United States – John Quincy Adams.
Adams was in his second of nine terms in the chamber, where he would serve after his presidency from 1831 until his death in 1848.
In 1834, the former president received two votes for Speaker. Adams would again win two votes as a Whig in 1835 and one vote in 1839.
A second future Democratic president from Tennessee received a vote for Speaker in 1849 – Andrew Johnson.
Johnson, then in his fourth term in Congress, was one of 94 U.S. Representatives to receive a Speaker vote across the 63 rounds of balloting. Georgia Democrat Howell Cobb was eventually elected to the post.
Republican James Garfield of Ohio was next, coming in second place to Pennsylvania Democrat Samuel Randall in three consecutive elections for Speaker.
Garfield won 82 votes in 1876 followed by 132 in 1877 and 125 in 1879 before winning the presidency in 1880.
It would be nearly a century before the next future president would win votes in an election for House Speaker.
Michigan Republican Gerald Ford placed second to Massachusetts John McCormack in 1965 (with 139 votes), 1967 (186), and 1969 (187) and to Oklahoma's Carl Albert in 1971 (176) and 1973 (188).
And there is the following interesting bit of trivia in the annals of Speaker elections. During the chaotic 1856 election that took 133 ballots to elect a Speaker (Massachusetts' Nathaniel Banks of the American Party), three of the 135 members of the chamber to receive votes were brothers.
Three-term Maine Republican Israel Washburn received eight votes while younger brothers Elihu Washburne (two-term Illinois Oppositionist) and Cadwallader Washburn (freshman Republican of Wisconsin) received one vote each.
None of the three Washburn brothers (nor a fourth, William, congressman from Minnesota) would receive votes for the position in later elections.
Follow Smart Politics on Twitter.