It's All Relative: Wyoming Edition
Liz Cheney would be just the second U.S. Representative from Wyoming to be preceded in Congress by a family member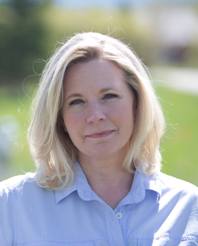 With four-term U.S. Representative Cynthia Lummis announcing her plans last week that she would retire from the chamber after the 114th Congress, speculation has increased that Liz Cheney will vie for her seat next year.
Brandishing her own conservative credentials, Cheney, who flirted with a 2014 U.S. Senate primary challenge to Mike Enzi two years ago, would also be seen as a legacy candidate as the daughter of former six-term Wyoming Congressman (and Vice President) Dick Cheney.
Legacy candidacies are not uncommon in the chamber and Smart Politics has documented U.S. Representatives who had family members that previously served in the Congress in Florida, Michigan, and Illinois.
In Wyoming, only one of the state's 18 U.S. Representatives since statehood came from 'congressional royalty' – Republican William Harrison.
Harrison served five interrupted terms in the U.S. House, from 1951-1955, 1961-1965, and 1967-1969. (The former state legislator lost a U.S. Senate bid in 1954, the general election of 1964, and his renomination bid in 1968).
Congressman Harrison, of course, had deep connections to Capitol Hill as he was:
The grandson of Republican Benjamin Harrison: U.S. Senator from Indiana (1881-1887) and U.S. President
The grandson of Republican Alvin Saunders: U.S. Senator from Nebraska (1877-1883)
The great grandson of Whig/Oppositionist John Harrison: U.S. Representative from Ohio (1853-1857)
The great-great grandson of William Henry Harrison: Democratic Republican U.S. Representative (1816-1819) and Adams U.S. Senator (1825-1828) from Ohio and U.S. President
Harrison was also the great-great-great grandson of Continental Congress member Benjamin Harrison of Virginia.
None of the other 17 Cowboy State U.S. House members were preceded by family members on Capitol Hill.
And few would make as big a splash on the national scene as Liz Cheney should she choose to run and win.
Note: In the nation's upper legislative chamber, two of Wyoming's 21 U.S. Senators were preceded in Congress by a family member.
Republican Robert Carey (1930-1937) was the son of Republican Delegate (1885-1890) and U.S. Senator Joseph Carey (1890-1895) while colorful GOPer Alan Simpson (1979-1997) was the son of Republican Milward Simpson (1962-1967).
Follow Smart Politics on Twitter.