Win Big or Go Home? A Brief History of the New Hampshire Primary
Only three of 18 plurality winners of the New Hampshire primary went on to win the presidency compared to 18 of 26 who secured a majority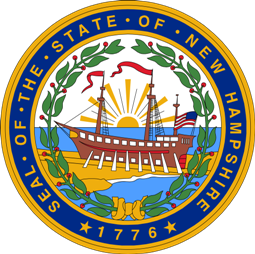 With a shade over five weeks until the first presidential primary in New Hampshire, Donald Trump remains at the top of the GOP field in Granite State polling – just as he has been in every public poll since July.
The New York businessman is averaging approximately one-quarter of the vote in New Hampshire with three other candidates consistently polling in double digits in recent surveys – U.S. Senators Marco Rubio and Ted Cruz and New Jersey Governor Chris Christie.
These numbers remain in flux with three debates yet to be conducted prior to the primary, more candidates potentially dropping out of the race, and unknown boosts or dips in support following Iowa's caucuses to be held one week prior.
That said, even with a slightly winnowed field, the Republican 'winner' in New Hampshire may be crowned with the lowest ever support in its GOP primary.
And eking out a primary win in the Granite State has not been a recipe for general election success for either party over the decades.
A Smart Politics review of New Hampshire presidential primary electoral results finds that only three of 18 plurality winners went on to win the White House that cycle (16.7 percent) compared to 18 of 26 who won their primary  with a majority of the vote (69.2 percent).
New Hampshire held its first presidential primary in 1916 and while its rules have changed over the decades (originally not providing for a preference vote but instead for delegates who were pledged to a candidate or uncommitted) it has remained the first in the nation primary since 1920.
Trump – or whoever wins the GOP primary next month – has a chance to emerge with the lowest winning percentage in the Granite State in party history.
Only once has the winner of the GOP primary failed to win at least 35 percent of the vote – Pat Buchanan in 1996.
Four years after an impressive challenge against President George H.W. Bush in which he finished in second with 37.5 percent, Buchanan narrowly defeated Senator Bob Dole by one point with 27.3 percent of the vote with former Tennessee governor and future U.S. Senator Lamar Alexander just 4.7 points behind.
In that cycle Buchanan, Bush, and Alexander all eclipsed the 20 percent mark with a fourth candidate, Steve Forbes, in double digits with 12 percent.
The only other time three candidates reached 20 percent in the state's Republican primary was in 1964 when Ambassador Henry Cabot Lodge, Jr. won with 35.6 percent with Senator Barry Goldwater at 22.3 percent, Governor Nelson Rockefeller at 21.0 percent, and Richard Nixon at 16.8 percent.
In three other cycles the first place GOP finisher received less than 40 percent: George H.W. Bush in 1988 (37.7 percent), John McCain in 2008 (37.0 percent), and Mitt Romney in 2012 (39.3 percent). Three others fell shy of 50 percent: Gerald Ford in 1976 (49.4 percent), Ronald Reagan in 1980 (49.6 percent), and McCain in 2000 (48.5 percent).
All told, there have been eight cycles in which the Republican New Hampshire primary winner failed to carry the day with a majority of the vote with just two capturing the presidency: Reagan in 1980 and Bush in 1988.
Similarly, Democrats have had 10 plurality winners in the Granite State primary over the last century with only one of these going on to win the presidency – Jimmy Carter in 1976.
Carter escaped with a 5.6-point victory 40 years ago with just 28.4 percent of the vote over Arizona U.S. Representative Mo Udall.
Nine other Democratic primary winners who fell short of a majority either did not win their party's nomination or lost the general election: Lyndon Johnson in 1968 (49.6 percent), Ed Muskie in 1972 (46.4 percent), Carter in 1980 (47.1 percent), Gary Hart in 1984 (37.3 percent), Michael Dukakis in 1988 (35.9 percent), Paul Tsongas in 1992 (33.2 percent), Al Gore in 2000 (49.7 percent), John Kerry in 2004 (38.4 percent), and Hillary Clinton in 2008 (39.1 percent).
Overall just three of 18 plurality winners of the state's Democratic and Republican presidential primaries went on to be elected president that November, or 16.7 percent.
By contrast, candidates who have secured more convincing victories in New Hampshire have had greater success winning the general election, although many of these were incumbents.
Since 1916, candidates emerging with a majority of the vote in the Granite State primary have won the presidency that autumn 18 of 26 times, or 69.2 percent.
On the Democratic side, candidates winning the primary with a majority of the vote won the White House 10 times against just three losses.
Winners include Woodrow Wilson in 1916 (100 percent), Franklin Roosevelt in 1932, 1936, 1940, and 1944 (100 percent in each), Harry Truman in 1948 (100 percent), John Kennedy in 1960 (85.2 percent), Lyndon Johnson in 1964 (63.9 percent), Bill Clinton in 1996 (84.4 percent), and Barack Obama in 2012 (80.9 percent).
Losers were Al Smith (100 percent) and Estes Kefauver in 1952 (54.6 percent) and 1956 (84.6 percent).
On the Republican side, eight primary winners with a majority of the vote were subsequently elected that fall: Calvin Coolidge in 1924 (100 percent), Herbert Hoover in 1928 (100 percent), Dwight Eisenhower in 1952 (50.3 percent) and 1956 (66.1 percent), Richard Nixon in 1968 (77.6 percent) and 1972 (67.6 percent), Ronald Reagan in 1984 (86.1 percent), and George W. Bush in 2004 (79.8 percent).
Five others were defeated in their White House bid: Leonard Wood in 1920 (53.1 percent), Hoover in 1932 (100 percent), Frank Knox in 1936 (100 percent), Nixon in 1960 (89.3 percent), and Bush in 1992 (53.2 percent).
Many of these aforementioned majority victors were sitting presidents who faced minimal to no challengers en route to their New Hampshire primary crown. In short, their path to at least securing their party's nomination, if not winning the general election, was easy to navigate.
However, even when examining only the subset of elections without a sitting president on the New Hampshire primary ballot, candidates winning a majority of the vote won the White House 45.5 percent of the time – more than twice the rate of plurality winners in cycles without incumbents (20.0 percent).
In short, candidates who are able to dominate the field early with a big win in the First in the Nation's primary have had a much easier path to the White House than those who have eked out a win.
Follow Smart Politics on Twitter.