A full seven day gap between Iowa and New Hampshire has occurred in seven of the 12 presidential cycles since 1972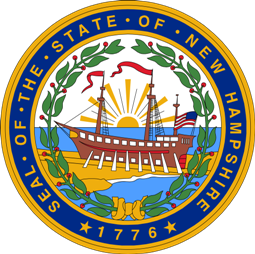 Presidential candidates who do not drop out of the race following the Iowa Caucuses on February 1st have seven full days to campaign and refuel before the New Hampshire primary on February 9th.
Those seven days will be crucial not only to Vermont Democrat Bernie Sanders who needs to win in the neighboring Granite State, but also several 'establishment' GOPers (e.g. John Kasich, Chris Christie, Jeb Bush, Marco Rubio) who hope that a strong (second-place?) showing in New Hampshire will both keep their campaigns afloat and give them much needed momentum heading into March when a plurality of states hold their primaries and caucuses.
The transition from Iowa to New Hampshire, however, has not always been on such a compressed timeline.
In 1972, Democratic caucuses in the Hawkeye State were held on January 24th – 43 days before New Hampshire's primary on March 7th. [No GOP presidential caucuses were held in Iowa that cycle].
Four years later, there were 36 days between Iowa (January 19th) and New Hampshire (February 24th) and the 1980 cycle also saw 36 days pass between the two states (January 21st and February 26th).
It wasn't until 1984 that the New Hampshire primary was held the week after Iowa.
The current seven full day gap between the two high profile political events has also occurred in six previous cycles:
1984: Iowa (February 20); New Hampshire (February 28)
1988: Iowa (February 8); New Hampshire (February 16)
1992: Iowa (February 10); New Hampshire (February 18)
1996: Iowa (February 12); New Hampshire (February 20)
2000: Iowa (January 24); New Hampshire (February 1)
2004: Iowa (January 19); New Hampshire (January 27)
However, in 2008 there were just four full days between Iowa (January 3rd) and New Hampshire (January 8th) with the Hawkeye State presidential caucuses held on a Thursday for the first time in history.
Prior to 2008, the caucuses had only been held on Mondays while the New Hampshire primary has consistently been held on Tuesdays during this period under analysis.
In 2012, Iowans held their caucuses on a Tuesday for the first time (January 3rd), giving candidates just six full days to campaign before the New Hampshire primary one week later (January 10th).
The 2016 cycle has seen a return to a full week of campaigning between the first in the nation caucuses in Iowa (Monday, February 1st) and the first in the nation primary in New Hampshire (Tuesday, February 9th).
Follow Smart Politics on Twitter.