Steve Bullock Eying Rare Uncontested Montana Gubernatorial Primary
Just two of the 25 Democratic gubernatorial nominees in Montana over the last century did not face a primary opponent as well as five of 50 major party nominees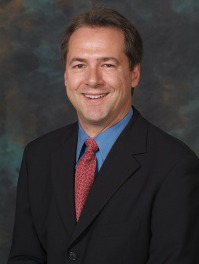 The race for the Republican nomination in Montana's 2016 gubernatorial race became a little less cloudy this week with Public Service Commissioner Brad Johnson announcing he would withdraw from the race.
Johnson, who filed his candidacy papers back in June of last year, backs out of the race leaving wealthy businessman Greg Gianforte the GOP frontrunner with businessman Mark Perea the other remaining Republican in the race.
In 2012, attorney Steve Bullock's victory over former Republican Congressman Rick Hill for the state's highest elected office surprised most prognosticators (although not Smart Politics).
Thus far in 2016, Governor Bullock is the only Democrat to file a candidacy form with the Commissioner of Political Practices – setting the stage for a rare uncontested primary in the Treasure State.
Smart Politics examined the 25 cycles of Montana gubernatorial primaries and found that Democrats have only held two uncontested primaries for the office over the last 100 years.
It has been 40 years since the last time a Democrat won an uncontested gubernatorial primary in Montana.
In 1976, incumbent Governor Thomas Judge had a free pass to the general election where he enjoyed a 25-point blowout over Republican Robert Woodahl.
Judge would not be so fortunate four years later when he lost the Democratic primary to Lieutenant Governor Ted Schwinden. The former governor attempted a comeback in 1988 and won his party's nomination but lost to journalist and State Senator Stan Stephens that November.
The only other Democrat to run uncontested in a gubernatorial primary was incumbent Governor John Bonner in 1952.
Bonner lost the general election by a shade over 5,000 votes to State Senator J. Hugo Aronson as well as the subsequent Democratic primary four years later in 1956 to Attorney General Arnold Olsen in a failed comeback attempt.
Democratic incumbents have faced at least one primary challenger in seven other cycles: Sam Stewart in 1916, John Erickson in 1928 and 1932, Roy Ayers in 1940, Thomas Judge in 1980, Ted Schwinden in 1984, and Brian Schweitzer in 2008.
Since 1916, an average of 3.5 candidates have appeared on the Democratic gubernatorial ballot in Montana with high water marks of six candidates in 1960 (won by Paul Cannon), 1968 (Forrest Anderson), 1988 (Thomas Judge), and 1992 (Dorothy Bradley). Five candidates ran during the cycles of 1924 (John Erickson), 1936 (Roy Ayers), 1948 (John Bonner), and 1972 (Thomas Judge).
Democrats won the general election in five of these aforementioned eight cycles (in 1924, 1936, 1948, 1968, 1972).
On the Republican side, a Perea versus Gianforte primary will be a far cry from the record-tying seven GOP candidates who appeared on the ballot in 2012 won by Rick Hill.
That marked the largest number of primary candidates for either party since 1916 when seven Republicans appeared in the state's first gubernatorial primary.
Six GOPers ran in the primaries of 1920 and 1940.
In only three of the 25 Republican gubernatorial primaries since statehood has a candidate ran unchallenged for his party's nomination: incumbent Governors J. Hugo Aronson in 1956 and Tim Babock in 1964 and State Senator Pat Goodover in 1984.
Other candidates who filed candidacy statements with the Public Service Commissioner for the 2016 gubernatorial race are Libertarian Ron Vandevender of Cascade, independents Christopher Zarcone of Kalispell and Marcel Cote of Libby, and Casey Filler of West Helena who did not indicate a party affiliation on his form. Vandevender was the Libertarian nominee in 2012 and his 3.8 percent marked the best ever showing for his party in a Montana gubernatorial race.
No gubernatorial candidate has yet filed to get on the ballot with the Secretary of State but has until March 14th to do so.
Follow Smart Politics on Twitter.