Trump Notches Decisive Victory Against Historic Republican Field
The New York businessman laps the field in the first ever New Hampshire primary with five candidates in double-digits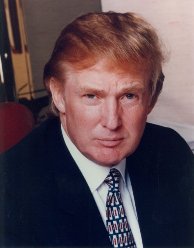 Donald Trump exceeded expectations on Tuesday with a crushing victory in New Hampshire against a GOP field that included four sitting or former governors and two sitting U.S. Senators.
Despite a record Republican field of nine active (non-fringe) candidates, Trump destroyed his competitors – more than doubling the vote total of his nearest competitor, Ohio Governor John Kasich.
Over the months when skeptical prognosticators attempted to put cold water on the notion that Trump could ultimately pull off a victory, the conventional wisdom was that Trump's support on Election Day might have a ceiling of a quarter of the electorate.
Trump did much better than that and won more than 35 percent of the vote and his 19.5-point margin of victory over Governor Kasich was the largest by any GOP winner in the Granite State since Ronald Reagan's 26.9-point win over George H.W. Bush in 1980.
But what is particularly astonishing about the Republican primary is that Trump lapped the field on a night when five GOPers reached double-digits in the race – a feat that has never previously occurred in any Republican or Democratic presidential primary in New Hampshire history.
With more than 90 percent of precincts reporting, Kasich carried 15.8 percent of the vote with Ted Cruz at 11.7 percent, Jeb Bush at 11.0 percent, and Marco Rubio at 10.6 percent.
Since the first New Hampshire primary in 1916, four candidates have reached the 10 percent in six cycles:
1964 Republicans: Henry Cabot Lodge, Jr. (35.6 percent), Barry Goldwater (22.3 percent), Nelson Rockefeller (21.0 percent), and Richard Nixon (16.8 percent). [Note: Lodge and Nixon were write-in candidates].
1976 Democrats: Jimmy Carter (28.4 percent), Mo Udall (22.7 percent), Birch Bayh (15.2 percent), and Fred Harris (10.8 percent)
1988 Republicans: George H.W. Bush (37.7 percent), Bob Dole (28.5 percent), Jack Kemp (12.9 percent), and Pete du Pont (10.1 percent)
1992 Democrats: Paul Tsongas (33.2 percent), Bill Clinton (24.8 percent), Bob Kerrey (11.1 percent), and Tom Harkin (10.2 percent)
1996 Republicans: Pat Buchanan (27.3 percent), Bob Dole (26.2 percent), Lamar Alexander (22.6 percent), and Steve Forbes (12.2 percent)
2004 Democrats: John Kerry (38.4 percent), Howard Dean (26.3 percent), Wesley Clark (12.4 percent), and John Edwards (12.1 percent)
Despite the congested field, Trump's victory was larger than each of the last six New Hampshire GOP victors:
1988 (9.2 points): George H.W. Bush over Bob Dole
1992 (15.7 points): George H.W. Bush over Pat Buchanan
1996 (1.0 points): Pat Buchanan over Bob Dole
2000 (18.1 points): John McCain over George W. Bush
2008 (5.4 points): John McCain over Mitt Romney
2012 (16.4 points): Mitt Romney over Ron Paul
The competitive, large Republican field did depress the winning vote share to some extent. The only Republican primary victor in history who claimed less than Trump's 35 percent was fellow nationalist/populist Pat Buchanan in 1996 with 27.3 percent.
Write-in candidate Henry Cabot Lodge (35.6 percent, 1964), George H.W. Bush (37.7 percent, 1988), John McCain (37.0 percent, 2008), and Mitt Romney (39.3 percent, 2012) also won with less than two-fifths of the primary vote.
Follow Smart Politics on Twitter.