Will the Minnesota GOP Be an Outlier Once Again in Its 2016 Caucuses?
Minnesota was one of nine states to back a losing Republican presidential candidate in a primary or caucus in the last two cycles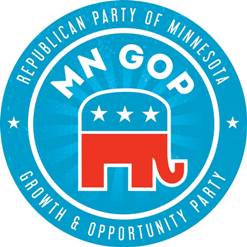 Fourteen states (11 allocating delegates) will hold Republican presidential primaries or caucuses on March 1st including Minnesota, where Marco Rubio campaigned on Tuesday in Minneapolis.
Minnesota is one of a small handful of states where the Florida U.S. Senator has led in public polls conducted this year. [A mid-January Star Tribune poll showed Rubio up two points on Ted Cruz and five points on Donald Trump].
Unlike some states holding caucuses next Tuesday (Colorado, North Dakota, Wyoming), the allocation of delegates in Minnesota will be tied to a preference vote.
That wasn't the case in recent cycles. For example, in 2012 the state's GOP caucus day preference vote was won by Rick Santorum with 45 percent, but ultimately 80 percent of Minnesota's RNC delegates backed Ron Paul who trailed by 18 points in the caucus vote.
If Rubio does carry the Gopher State next week, Minnesota may join a very short list of states to back a losing Republican presidential candidate for three straight cycles in the modern primary era.
A Smart Politics review of GOP primary and caucus election results finds that Minnesota is one of just nine states to back a non-winning Republican presidential candidate over the last two cycles.
In addition to Minnesota, states in which primary or precinct-level caucus votes supported candidates other than nominees John McCain in 2008 and Mitt Romney in 2012 are:
Alabama: Mike Huckabee in 2008, Rick Santorum in 2012
Colorado: Romney, Santorum
Georgia: Huckabee, Newt Gingrich
Iowa: Huckabee, Santorum
Kansas: Huckabee, Santorum
Louisiana: Huckabee, Santorum
North Dakota: Romney, Santorum
Tennessee: Huckabee, Santorum
Five of these states – Alabama, Colorado, Georgia, North Dakota, and Tennessee – will also be holding primaries and caucuses on March 1st along with Minnesota, although Colorado and North Dakota will not hold a preference vote.
If Donald Trump does ultimately become the nominee for the Republican Party in 2016, several of the states listed above will likely get off the schneid.
Georgia is the only state of those mentioned above yet to allocate delegates where robust polling has been conducted and Trump is enjoying a double-digit lead there. Expectations are the New York businessman should fare similarly well in fellow SEC primary states Alabama and Tennessee as well as Louisiana which has its primary the following Saturday (March 5th).
The Iowa caucus winner, of course, was Ted Cruz, so if the Texas U.S. Senator does not mount a comeback this spring the Hawkeye State will have backed a non-winning GOP candidate for three straight cycles (joining Huckabee and Santorum).
That would mark the first time in the modern primary era (since 1976) in which a state failed to back the GOP nominee in three consecutive cycles.
A vote for Rubio next week might indeed add Minnesota to that exclusive club.
Follow Smart Politics on Twitter.