When Will We See A Trump Majority?
The 2016 Republican nomination fight marks the first time in party history in which no candidate has won a majority of the vote in the first 15 statewide contests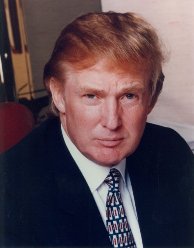 One of the constant refrains heard from critics and/or skeptics of Donald Trump's status as a frontrunner and potential nominee this cycle is that he does not have a majority of Republicans behind his campaign.
When Trump wins 35 percent in a primary, it is then said that 65 percent of Republicans are "anti-Trump," although the same math is less frequently applied to the other GOP candidates in the race. (e.g. Are 90 percent of Virginians "anti-Kasich" after the Ohio governor won 10 percent of the vote?)
That said, Trump has not yet reached the 50 percent mark in any primary or caucus, nor have the other two candidates with states in their victory columns – Ted Cruz and Marco Rubio. Trump came closest in the Massachusetts primary on Tuesday winning 49.3 percent of the GOP vote.
So how unusual is it for no Republican candidate to have won a majority of voters in any state at this point in the election cycle?
Very unusual. It's never happened before.
In 2012, it took five contests before a candidate hit the 50 percent mark. On February 4th of that cycle, Mitt Romney won 50.0 percent in the Nevada caucuses after plurality winners in Iowa (Rick Santorum, 24.5 percent), New Hampshire (Mitt Romney, 39.3 percent), South Carolina (Newt Gingrich, 40.4 percent), and Florida (Romney, 46.4 percent).
In 2008, Romney cracked the 50 percent on the second contest – winning 54.2 percent in the Wyoming caucuses on January 5th – but there was no raw straw poll tabulation in that state. It wasn't until the Nevada caucuses on January 19th – the fifth contest on the calendar (along with South Carolina that day) – in which a candidate won a majority in a state with a presidential preference vote. Romney carried the Silver State caucuses with 51.1 percent that cycle.
In 2000, George W. Bush won 50.7 percent in the Delaware primary – the fourth contest that cycle after plurality winners emerged from Iowa (Bush, 41.0 percent), Alaska (Bush, 36.3 percent), and New Hampshire (McCain, 48.5 percent).
In 1996, a majority winner was not to be found during the first 10 statewide contests in Alaska (Pat Buchanan, 32.6 percent), Louisiana (Buchanan, 44.4 percent), Iowa (Bob Dole, 26.3 percent), New Hampshire (Buchanan, 27.3 percent), Delaware (Steve Forbes, 32.7 percent), Arizona (Forbes, 32.4 percent), North Dakota (Dole, 42.1 percent), South Dakota (Dole, 44.7 percent), South Carolina (Dole, 45.1 percent), and Wyoming (Dole, 44.1 percent).
There were 10 contests that subsequently followed on Super Tuesday, and Dole won a majority in three of them: Connecticut (54.4 percent), Maryland (53.3 percent), and Rhode Island (64.5 percent). In short, a majority of voters backed a candidate in just three of the first 20 contests that cycle.
In 1992, George H.W. Bush won a majority of the vote against Pat Buchanan in the first primary that cycle in New Hampshire and every contest held thereafter.
The remaining cycles in the modern primary era with contested contests (1972, 1976, 1980, 1988) also all saw candidates win with 50+ percent of the vote well before the 15th state had voted. In the early primary era (1912-1968) candidates won a majority within the first few contests.
And now, with just four candidates actively running for the GOP nomination in 2016, the chances would theoretically seem better for a candidate to win a state with majority support.
The Republican field has a chance to do so in upcoming contests this weekend in Kansas, Kentucky, Louisiana, and Maine.
Follow Smart Politics on Twitter.