Trump Wins Michigan Primary with Lowest Support in Party History
Trump breaks a 96-year old party record by winning the Wolverine State with less than 37 percent of the vote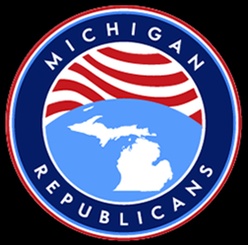 Donald Trump won three states on Tuesday including delegate rich Michigan, where the New York businessman defeated his chief rival Ted Cruz and a semi-surging John Kasich by approximately a dozen points each.
Although the Michigan primary was a fairly competitive race – considering the party is nearly half-way through the primary season – the high profile contest ended a string of three consecutive GOP primaries in the state that were decided by single-digits:
2000: John McCain defeated George W. Bush by 7.9 points
2008: Mitt Romney beat McCain by 9.2 points
2012: Romney edged Rick Santorum by 3.2 points
As with his other victories this winter, Trump failed once again to win a majority of the vote – a feat yet to be accomplished thus far by any candidate in a party-record 23 states and counting. [Rubio did win a majority in the territory of Puerto Rico last weekend].
Although Trump's victory in Michigan was fairly decisive, he remains a long way from unifying the party in the state before the general election.
In fact, Trump won Michigan with the lowest ever percentage of the vote in the history of the Wolverine State.
With 99+ percent of precincts reporting, Trump won just 36.5 percent of the Republican primary vote – breaking a low water mark set 96 years ago.
In 1920, progressive Republican California U.S. Senator Hiram Johnson was victorious in Michigan with 38.4 percent in a race he won by 10.9 points over Major General Leonard Wood at 27.5 percent.
The race also featured Illinois Governor Frank Lowden (15.3 percent) and war relief director Herbert Hoover (12.8 percent). [Note: Hoover won the Michigan Democratic primary as a write-in candidate that same cycle].
Senator Johnson also won the California, Montana, Nebraska, North Carolina, North Dakota, and Oregon primaries in 1920 and had the largest number of votes across the 20 states to hold primaries that year.
Michigan is one of many states that has enacted and repealed its presidential primary law multiple times over the decades.
It was first enacted in 1912 with the 1916 cycle the first of 13 with primaries over the next 100 years.
Henry Ford won the Republican race in 1916 in what still holds as the closest race in Michigan GOP presidential primary history (by 3.0 points over U.S. Senator William Alden Smith). Interestingly, Ford also won a competitive Democratic primary eight years later in 1924 (by 7.2 points over U.S. Senator Woodbridge Ferris).
Over the next dozen cycles in which primaries were held through 2016, the winner of the Republican race failed to receive a majority of the vote just four more times – Johnson in 1920, Romney in 2008 and 2012, and now Trump in 2016.
Bob Dole barely won a majority against Pat Buchanan in 1996 (50.6 percent) as did McCain against George W. Bush in 2000 (51.0 percent).
Michigan repealed its primary law after four cycles in 1931, enacted a new law again in 1972, repealed it again in 1983, enacted a new law in 1988, suspended the primary in 2003 (the Democratic Party ran its own primary in 2004), and returned to primaries again in 2008.
All told, the Michigan GOP has held primaries in 13 cycles: in 1916, 1920, 1924, 1928, 1972, 1976, 1980, 1992, 1996, 2000, 2008, 2012, and 2016.
Six of its 13 winners have gone on to win their party's nomination: Calvin Coolidge in 1924, Herbert Hoover in 1928, Richard Nixon in 1972, Gerald Ford in 1976, George H.W. Bush in 1992, and Mitt Romney in 2012.
Trump's record low support in Michigan, of course, can be explained away by the fact he is still facing a competitive race for the nomination with three other candidates. At the same time, the fact that the GOP frontrunner is still involved in competitive races at this point of the cycle in the first instance can also be seen as a sign he has failed to unify the party under one tent, unlike most of his predecessors in recent decades at this stage of the campaign.
Follow Smart Politics on Twitter.