Will Florida, Illinois Extend the Nation's Longest Streak Backing the Eventual GOP Nominee?
Three states have backed every Republican presidential candidate over the last 15 cycles since 1956 – two vote on Tuesday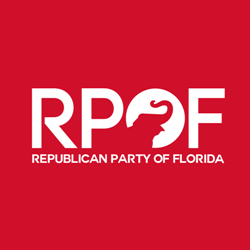 Five delegate-rich states will hold their presidential primaries on Tuesday across the Midwest (Illinois, Missouri, Ohio) and South (Florida, North Carolina) after which it will be clearer as to whether or not Donald Trump will likely enter the party's national convention with a majority of delegates under his belt.
Polls suggest no candidate has a clear-cut advantage in the three Midwestern states while Trump has enjoyed double-digit leads in most recent surveys conducted in the Tar Heel and Sunshine States.
Although this cycle has played out unlike any other for the GOP in the modern political era, two states holding primaries this week have been as close to a bellwether as the Republican Party has seen in selecting their party's standard bearer for more than a half-century.
A Smart Politics analysis finds that just three states have backed the eventual Republican nominee in every presidential election cycle since 1956 – Florida, Illinois, and Kentucky.
In conducting this analysis, Smart Politics examined the GOP presidential primary results over the last several decades and then, in states where primaries or presidential preference caucus votes were not held in a given cycle, looked at convention delegate votes.
Since 1956, only three states have supported every Republican nominee each cycle. [No state has done so in every cycle since 1952].
In 1952, 30 states and territories supported a candidate other than Dwight Eisenhower at the national convention on the first roll call vote before switches.
Twenty-eight states and territories saw a majority of its delegates vote for Ohio U.S. Senator Robert Taft: Alabama, Arizona, Arkansas, Florida, Idaho, Illinois, Indiana, Kentucky, Mississippi, Montana, Nebraska, Nevada, New Mexico, North Carolina, North Dakota, Ohio, Oklahoma, South Carolina, South Dakota, Tennessee, Utah, Virginia, West Virginia, Wisconsin, Alaska, Washington, D.C., Hawaii, and Puerto Rico. California cast its ballots for Earl Warren and a majority of Minnesota's delegates backed its former governor Harold Stassen, though both delegations subsequently backed Eisenhower after switches to help give him the nomination.
Starting with Eisenhower's reelection campaign in 1956, Florida, Illinois, and Kentucky subsequently backed every Republican nominee for 15 consecutive cycles through 2012.
Florida
In 1952, two-thirds of Florida's 18 delegates backed Ohio U.S. Senator Robert Taft at the party's national convention with the remainder for Eisenhower.
Florida Republicans held their first presidential primary four years later in 1956 when Eisenhower won 92.0 percent of the vote against California U.S. Senator William Knowland.
Richard Nixon ran uncontested in the state in 1960 with a majority of delegates coming out of the next two primaries unpledged to any candidate.
However, at the 1964 convention, 32 of Florida's 34 delegates supported Barry Goldwater with two for William Scranton of Pennsylvania.
Four years later, 32 convention delegates backed Richard Nixon with one each for Nelson Rockefeller and Ronald Reagan.
Sunshine State primary voters then cast their ballots for the eventual nominee during each of the next 11 cycles: Richard Nixon in 1972 (87.0 percent), Gerald Ford in 1976 (52.8 percent), Ronald Reagan in 1980 (56.2 percent) and 1984 (100 percent), George H.W. Bush in 1988 (62.1 percent) and 1992 (68.1 percent), Bob Dole in 1996 (56.9 percent), George W. Bush in 2000 (73.8 percent) and 2004 (unopposed, no primary), John McCain in 2008 (36.0 percent), and Mitt Romney in 2012 (46.4 percent).
After 1968, Florida has usually been a relevant state on the GOP primary calendar with contests held on the second Tuesday in March with the exception of January contests in 2008 and 2012.
Illinois
Taft easily carried Illinois in the 1952 primary (73.6 percent) and the Ohio U.S. Senator claimed 59 of the 60 delegates at the convention that July.
Every other eventual GOP nominee has won the Illinois primary by double-digits ever since with most of its contests held in the middle of the primary calendar before the nomination was sewn up.
Eisenhower cruised to a primary victory in 1956 (winning 94.9 percent), with Nixon doing so in 1960 (99.9 percent), Goldwater in 1964 (62.0 percent), Nixon in 1968 (78.1 percent) and 1972 (97.0 percent), Ford in 1976 (58.9 percent), Reagan in 1980 (48.4 percent) and 1984 (99.9 percent),George H.W. Bush in 1988 (54.6 percent) and 1992 (76.4 percent), Dole in 1996 (65.1 percent), George W. Bush in 2000 (67.4 percent) and 2004 (100 percent), McCain in 2008 (47.5 percent), and Romney in 2012 (46.7 percent).
Tuesday's race in Illinois could be the most competitive the Republican Party has seen in state history.
Kentucky
In 1952, 19 of Kentucky's 20 delegates went for Taft at the convention with just one for Eisenhower.
The state did not hold its first Republican presidential primary until 1976, but its national convention delegation unanimously backed Eisenhower in 1956 and Nixon in 1960.
In 1964, 21 of Kentucky's 24 delegates voted for Goldwater with three for Scranton. In 1968, 22 Bluegrass State delegates supported Nixon with two for Rockefeller and in 1972 the delegation unanimously backed Nixon along with almost every other state.
Since 1976, the Kentucky primary has usually been held in late May when there was little nomination drama, with the exception of 1988 when its primary was held on Super Tuesday in early March.
As a result, aside from Ford's narrow 4.0-point win over Reagan in 1976 with 50.9 percent of the vote, eventual nominees have won the Kentucky primary with large majorities: Reagan in 1980 (82.4 percent), George H.W. Bush in 1988 (59.3 percent) and 1992 (74.5 percent), Dole in 1996 (73.8 percent), George W. Bush in 2000 (83.0 percent) and 2004 (92.6 percent), McCain in 2008 (72.3 percent), and Romney in 2012 (66.8 percent).
Kentucky Republicans held a caucus this cycle with Trump defeating Ted Cruz by 4.4 points with 35.9 percent of the vote.
Close to Perfect
Since 1972, six other states have consistently backed the eventual Republican nominee: Maryland, New Jersey, New York, Ohio, Oregon and Wisconsin but failed to do so in at least one cycle from 1956 to 1968.
Wisconsin was one of the initial states to hold a presidential primary in 1912 and over the next several cycles frequently voted for candidates who would not win the GOP nomination such as favorite son Robert La Follette (1912, 1916, 1924), Nebraska U.S. Senator George Norris (1928, 1932), Idaho U.S. Senator William Borah (1936), New York District Attorney Thomas Dewey (1940), General Douglas MacArthur (1944), former Minnesota Governor Harold Stassen (1948), and Robert Taft (1952).
Ever since, the Badger State has cast its primary vote for the eventual nominee in every cycle except for 1964 when it backed favorite son 10-term U.S. Representative John Byrnes.
Byrnes was not a stalking horse for Goldwater in that cycle's race per se, and did not make a decision about releasing his delegates until shortly before the convention. [Wisconsin's 30 delegates were then released and each voted for the Arizona U.S. Senator].
Ohio backed favorite son Jim Rhodes in its 1968 primary and cast 56 of its convention delegates for its governor with just two for Nixon. Rhodes also won the 1964 primary though his delegates were released and 57 backed Goldwater with one for Maine U.S. Senator Margaret Chase Smith. In 1956, favorite son U.S. Senator John Bricker won the Buckeye State primary uncontested.
New York cast 88 of its 92 delegates for favorite son Governor Nelson Rockefeller in 1968 (four for Nixon) after 87 backed Rockefeller in 1964 (five for Goldwater).
Although Oregon voters only narrowly lifted Rockefeller to victory in its 1964 primary (by 5.3 points over Henry Cabot Lodge, Jr.) all 18 of the state's delegates backed the New York governor at the national convention.
A majority of Maryland delegates were unpledged after its 1964 primary. Thirteen voted for William Scranton at the convention with only six for Goldwater and one for Rockefeller.
In New Jersey, Henry Cabot Lodge won the 1964 primary and the state's 40 convention delegates were split evenly 20-20 between Scranton and Goldwater.
Follow Smart Politics on Twitter.