Sharron Angle Runs Again in the Land of 2nd Chances
Angle's candidacy marks the 37th time a losing U.S. Senate candidate ran again for a seat from the Silver State, of whom seven were successful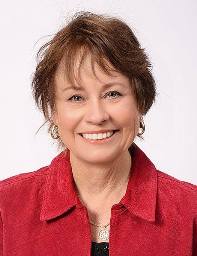 Sharron Angle's announcement that she would run for the state's open U.S. Senate seat last week with less than three months until the June 14th primary adds another high profile name to an already crowded GOP field.
Nine Republicans have filed for the race (along with four Democrats, an Independent American Party candidate, and four independents) with Congressman Joe Heck leading the way.
Angle, perhaps feeling the political temperature in 2016 is once again ripe for her Tea Party-friendly message, seeks to finish what she started in 2010 when she won her party's nomination against Sue Lowden and Danny Tarkanian in a record 12-candidate field, only to lose to Senator Harry Reid that November by 5.7 points amidst a sea of promising public polling numbers.
Joining Angle on the Republican ballot are two other perennial candidates, Carlo Poliak of Las Vegas and Eddie Hamilton of Henderson – adding to the ever-growing list of retread candidacies for the U.S. Senate from Nevada over the past century.
Though a survey of the state's electoral history helps to explain why some higher profile candidates, like Angle, hold out hope that things will be different the next time around.
A Smart Politics analysis finds that Sharron Angle's 2016 Nevada U.S. Senate campaign is the 37th by a former losing candidate for the office in state history, seven of whom have gone on to win election to the chamber.
From the state's first U.S. Senate primary in 1910 through its most recent in 2012, failed candidates returned to the primary ballot in a subsequent cycle 34 times.
Of these 34 candidacies, seven were successful and were able to claim victory in a special or general election to the nation's upper legislative chamber on their second (or third) attempt.
Democratic attorney Key Pittman was the first. Pittman lost the 1910 public preference vote to incumbent George Nixon by 5.7 points but, after the Republican U.S. Senator's death, won a 1912 special election against appointed Senator William Massey by 89 votes. Pittman would go on to win reelection in 1916, 1922, 1928, 1934, and 1940 but died in office a few days after his 1940 electoral victory.
Former Nevada Supreme Court Justice Pat McCarran was next. McCarran lost the 1926 Democratic primary to Raymond Baker by 20.9 points but was swept into office with Franklin Roosevelt at the top of the ticket in 1932 when he defeated incumbent Tasker Oddie by 4.1 points. McCarran also died in office in 1954 after reelection wins in 1938, 1944, and 1950.
Only one Nevadan won a U.S. Senate race on his third attempt – Republican George Malone in 1946. Malone, a former state engineer, came up short as his party's nominee in 1934 (losing by 31.1 points to Senator Pittman) and 1944 (losing by 16.8 points to Senator McCarran) before defeating former Senator Berkeley Bunker in 1946 by 10.4 points to pick up the seat for the GOP for the first time since 1912. Malone was reelected in 1952 but lost his seat to Howard Cannon in 1958.
Attorney Alan Bible lost the 1952 Democratic primary to Thomas Mechling by 1.6 points but was selected as his party's nominee in a 1954 special election after the death of Senator McCarran and then defeated appointed Senator Ernest Brown by 16.2 points. (There was no primary for the special election that year as McCarran died in late September). Bible was reelected to three full terms in 1956, 1962, and 1968.
Republican Lieutenant Governor Paul Laxalt failed in his bid to unseat Senator Howard Cannon in 1964 by a mere 48 votes, but a decade later won an open seat race against Harry Reid by 624 votes. Laxalt was reelected in 1980.
The aforementioned Reid followed up his loss to Laxalt 12 years later by winning an open seat race after two terms in the U.S. House – defeating his lower chamber predecessor (and ex-Democratic congressman) Jim Santini by 5.5 points. Reid won four more terms in 1992, 1998, 2004, and 2010.
Republican John Ensign, Reid's former opponent and delegation colleague, is the seventh and final member of this club. Ensign lost to Senator Reid by 428 votes in 1998 and then won an open seat race in 2000 over attorney Edward Bernstein by 15.4 points. Ensign was reelected in 2006 but famously resigned in May 2011.
While there have been success stories, Nevadans have far more often followed up failed U.S. Senate bids with subsequent losses:
Republican Edwin Roberts: lost a 1918 special election and 1926 primary
Democrat C.H. McIntosh: lost the 1910 and 1926 primaries
Republican Sam Platt: lost the general elections of 1914, 1916, 1928, and 1940 and the 1922 primary
Republican Clyde Souter: lost the primaries of 1934 and 1940
Democrat Berkeley Bunker: lost the 1942 primary (as an appointed incumbent) and the 1946 general election
Republican Kendrick Johnson: lost the primaries of 1944, 1946, and 1950
Republican George Marshall: lost the 1946 primary and the 1950 general election
Republican Lawrence Ebert: lost the primaries of 1950 and 1952
Republican Wilford Woodruff: lost the primaries of 1964 and 1970
Republican Bill Raggio: lost the 1968 primary and the 1970 general election
Republican Sam Cavnar: lost the primaries of 1974, 1976, 1982, and 1992
Republican Richard Gilster: lost the primaries of 1980 and 1986
Jim Santini: lost the Democratic primary of 1982 and the 1986 general election as the GOP nominee
Democrat Manny Beals: lost the primaries of 1986 and 1988
Charles Woods: lost the 1992 Democratic primary and the 1994 Republican primary
Republican "Pro Life" Anderson: lost the 1992 and 1994 primaries
Carlo Poliak: lost the 2004 and 2012 Republican primaries and the 2010 Democratic primary
Eddie Hamilton: lost the 2006 and 2012 Republican primaries and the 2010 Democratic primary
Like Angle, Poliak and Hamilton have also filed to run in the 2016 GOP race.
Overall, there has been at least one failed U.S. Senate candidate running again for a seat in the chamber in 24 of the 40 election cycles since the first Nevada U.S. Senate primary in 1910, or 60 percent of the time. [No retread candidates appeared on the primary or general election ballots in 1910, 1914, 1918 special, 1920, 1934, 1938, 1942 special, 1956, 1958, 1962, 1964, 1968, 1980, 1998, 2004, 2006].
Follow Smart Politics on Twitter.