Rebecca Bradley Continues Incumbency Dominance in Wisconsin Supreme Court Elections
Just seven sitting justices from the Badger State have been defeated at the ballot box over the last 164 years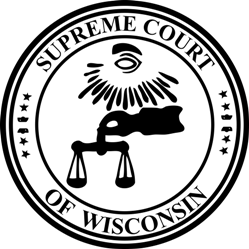 Buoyed in part by record turnout in the Republican presidential primary on Tuesday, Wisconsin Supreme Court Justice Rebecca Bradley won a full 10-year term by defeating Wisconsin Court of Appeals Judge JoAnne Kloppenburg by 4.6 points.
The top judicial posts in the Badger State are technically non-partisan though partisan lines were drawn early when Kloppenburg decided to run against the Scott Walker-appointed justice.
Kloppenburg had famously challenged conservative justice David Prosser in 2011 in what was seen by some as a proxy election against newly elected Governor Walker. Prosser won that race by just 7,316 votes in what was the second closest Supreme Court contest in the state since the turn of the 20th Century.
Overall, a total of 1.1 million Wisconsinites voted in the Republican presidential primary compared to 1.0 million on the Democratic side. In other words, 52.3 percent voted for a GOPer and 47.7 percent for a Democrat.
Those numbers exactly mirror the percentages won by Bradley (52.3 percent) and Kloppenburg (47.7 percent) down the ballot.
To be sure, it has been extremely unusual for such judicial incumbents to lose under any scenario – during presidential primary years or otherwise.
Although Supreme Court justices in Wisconsin have been non-partisan offices for a century, the incumbency advantage that is usually so powerful in contests for partisan offices has remained in full force across the 164 years since the first three justices were elected to the state's highest court in 1852.
A Smart Politics review of the 125 Wisconsin Supreme Court elections since statehood finds that just seven incumbents have been defeated at the ballot box, compared to 89 who were victorious – for a 93 percent rate of victory.
Since 1852, sitting justices have subsequently appeared on the ballot 97 times, with an additional 28 contests for open seats.
Of the six incumbent justices who did lose, just two had ever been previously elected to the Court.
The first incumbent to lose their seat at the ballot box was one of the first three justices that formed the new court in the Election of 1852, Samuel Crawford.
For the four years Wisconsin was a state prior to 1852, its five circuit court judges convened once a year as a Supreme Court – even adjudicating cases they had decided at the lower court level.
In 1852, the Wisconsin Legislature created a stand-alone Supreme Court and Crawford, Abram Smith, and Edward Whiton were its first justices.
Crawford sat on the Supreme Court for three years until losing in 1855 to Orasmus Cole – who later served for 12 years as Chief Justice and amassed a 37-year tenure on the Court through 1892 that remains the longest in Badger State history.
Crawford is one of just two elected justices ever to be unseated at the ballot box in Wisconsin over these last 164 years.
According to Portraits of Justice, a biography of the members of the Wisconsin Court, Crawford is believed to have lost the 1855 election due to his controversial 1854 opinion in the landmark fugitive slave case, Ableman v. Booth in which he wrote that Wisconsin should enforce the Fugitive Slave Act.
Note: Although  he was never defeated at the ballot box, Justice Abram Smith failed to be renominated in 1859. Byron Paine subsequently won his open seat.
After Crawford, it would be another 53 years before a sitting justice would be defeated in an election to the Court in 1908 – with incumbents winning 27 consecutive races at the ballot box during this span.
In between, the Court had expanded from three to five justices in 1877 and from five to seven justices in 1903. The original six-year terms had also increased to 10 years in 1877.
In January 1908, Robert Bashford was appointed to the court by Republican Governor James Davidson to fill the vacancy left after the death of Chief Justice John Cassoday.
In an election held just six months later, Bashford lost to challenger John Barnes by a 21.3-point margin, 57.4 to 36.1 percent.
Another nine years would pass, and six consecutive victories by incumbent justices, before the next incumbent fell – this time in 1917.
Long-serving Justice Roujet Marshall had been on the bench since his appointment in 1895 by Governor William Upham following the death of Chief Justice Harlow Orton. Marshall was won election in 1896 and was reelected in 1897 and 1907.
A few years prior to the 1917 election, however, Marshall's opinion in the Forestry Case made him vulnerable at the ballot box. In 1915, Marshall ruled that a series of acts furthering conservation (collectively known as the Forestry Law) were unconstitutional.
Marshall's opponent was state Attorney General Walter Owen who had defended the Forestry law on behalf of the state. Owen defeated Marshall by 3.4 points.
Following another long stretch of 30 years and 22 straight incumbent victories, the next justice to suffer defeat was James Rector in 1947.
In April 1946, James Rector was appointed to the Court by Republican Governor Walter Goodland to fill the vacancy created by the death of Justice Joseph Martin.
In an election for the seat held one year later in 1947, Rector was defeated by Henry Hughes by 21.6 points, 60.8 to 39.2 percent.
[Hughes had been defeated in a bid for the Court in 1946, narrowly losing by 2.5 points to Justice Edward Fairchild].
Eleven years later, in 1958, Justice Emmert Wingert – who was appointed to the Court in 1956 by Republican Governor Walter Kohler, Jr. – was defeated by just 4.9 points by William Dietrich (52.4 to 47.6 percent).
But perhaps the biggest Supreme Court election upset came in 1967, when Chief Justice George Currie was upended by challenger Robert Hansen.
Currie had served for 16 years – six after being appointed by Governor Kohler in 1951, and 10 more after his 1957 victory in which he ran unopposed.
Currie had served as Chief Justice since 1964.
In the 1967 race, Hansen defeated Currie by 11.8 points – 55.9 to 44.1 percent.
Portraits of Justice accounted for his defeat thusly:
"(S)everal outside factors may have led to his defeat. The mandatory retirement age then in effect for judges would have only allowed Currie to serve only two years out of the 10-year term. The governor would have appointed his successor. In addition, a year earlier, the Supreme Court made an unpopular ruling that the state could not use its antitrust law to keep the Braves baseball team in Milwaukee. Although Currie did not write the opinion, he joined it."
Currie is the second and last justice to be defeated in Wisconsin who had previously won an election to the Court, and is the only Chief Justice to lose at the ballot box.
After Currie's defeat, incumbents would win 21 consecutive elections over the next 41 years until Justice Louis Butler lost his seat in 2008.
Butler – the first (and only) African-American to sit on the Court in Wisconsin history – was appointed to the bench by Democratic Governor Jim Doyle in August 2004, after Diane Sykes was appointed to the 7th Circuit of the U.S. Court of Appeals by President George W. Bush.
After serving four years, Butler narrowly lost by just 2.7 points to challenger Mike Gableman (51.2 to 48.5 percent).
As for Kloppenburg, she is not the first Supreme Court candidate to come up short at the ballot box two times.
Over the last century, losers of multiple elections include John Reynolds (1930, 1931), Glenn Turner (1935, 1936, 1937), Peter Leuch (1944, 1945), William Dietrich (1954, 1956), Stewart Honeck (1960, 1961), Howard Boyle (1964, 1965, 1979), Ralph Fine (1989, 1996), and Louis Butler (2000, 2008 – as an incumbent).
Kloppenburg's 4.6-point loss was also much closer than most elections for the top judicial posts in Wisconsin. Since 1900, the average victory margin has been north of 40 points.
Follow Smart Politics on Twitter.