Will There Still Be 20 Women in the US Senate After 2016?
While female candidates have opportunities to pick up seats this November, some face challenging general election odds while others face stiff competition to win their party's primary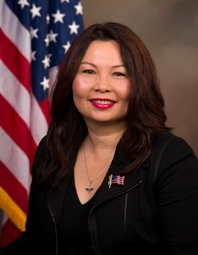 Of the six U.S. Senators set to retire at the end of the 114th Congress, two are long-serving women: Democrats Barbara Mikulski of Maryland and Barbara Boxer of California.
There is a chance for the seats of both Mikulski and Boxer to be filled by women, but it is also possible the 115th Congress could end up with fewer than the 20 seats currently held by female Senators.
The number of female senators has remained at 20 during the last two congresses, but has held steady or increased in every cycle since the 97th Congress in 1981.
Will the number of women in the senate come next January drop for the first time since the late 1970s? Or will it set a new record and reach 21 seats or higher?
Here is where things stand at this point in the cycle:
Five seats held by women are up for election in the 2016 cycle – those held by the retiring Boxer and Mikulski plus three incumbents vying for another term: Republican Lisa Murkowski of Alaska, Republican Kelly Ayotte of New Hampshire, and Democrat Patty Murray of Washington.
That leaves a 15-seat baseline for women in the chamber heading into the 2016 elections.
Murkowski and Murray are strongly favored to hold their seats and since the likely Republican and Democratic nominees set to emerge from New Hampshire's September primary are Ayotte and Governor Maggie Hassan, each of these three seats will almost certainly be held by women next year.
That brings the 115th Congress to a minimum of 18 seats held by women.
In California, a deep blue state that has voted for a female Democratic nominee in nine consecutive elections dating back to 1992, all signs indicate that streak will extend to 10 this fall.
The two leading candidates for the June non partisan blanket primary (from which the top two candidates, regardless of party, head to the general election) are both women, and Democrats: Attorney General Kamala Harris and 10-term Congresswoman Loretta Sanchez.
One, if not both of these women, are assured to make the general election ballot and will be the overwhelming favorite to keep the seat blue, bringing the chamber to 19 seats with female senators.
So, will the chamber return with 20 or more women next January 3rd? Here is where things get a little murky.
Female candidates in eight other states – mostly Democrats – either have already become their party's nominee, or have a good chance to do so in the coming months:
Arizona Democrat Ann Kirkpatrick
Illinois Democrat Tammy Duckworth (won primary)
Iowa Democrat Patty Judge
Maryland Democrat Donna Edwards
Nevada Democrat Catherine Cortez Masto
New York Republican Wendy Long
North Carolina Democrat Deborah Ross (won primary)
Pennsylvania Democrat Katie McGinty
Of these eight female candidates, Tammy Duckworth (pictured at top), a two-term U.S. Representative, has perhaps the best shot at winning a seat having already sewn up the Democratic nomination in a toss-up race against incumbent Mark Kirk.
Illinois Democrats last lost a U.S. Senate race in the Prairie State during a presidential election cycle in 1972 when GOPer Charles Percy was elected to a second term.
Given this is a presidential election cycle with stronger Democratic turnout expected than when Kirk won his seat during the 2010 midterm Republican tsunami, there are probably better than even odds Duckworth will become Illinois' second female senator.
Deborah Ross, the Democratic nominee in North Carolina, has consistently trailed two-term Republican Richard Burr in general election polling although by only single digits for most of this year.
The former state representative would likely need a convincing Democratic win at the top of the ticket nationally to turn this North Carolina seat blue and see her state elect its third female senator since 2002.
Of the remaining six candidates mentioned above, Kirkpatrick, Cortez Masto, and Long are favorites to win their primaries with Judge considered to have a good chance to do so in the Hawkeye State.
In Nevada, former state Attorney General Catherine Cortez Masto will cruise to her party's nomination in the mid-June primary, and faces a toss-up race against Congressman Joe Heck, the presumptive GOP nominee.
Cortez Masto probably has the second best chance – behind Duckworth – to win a seat of the eight women mentioned above, particularly given Democratic candidates tend to benefit when running in a presidential election cycle.
Three-term Arizona Congresswoman Ann Kirkpatrick is a lock to win her late August primary and her (surprisingly?) competitive position to win a seat this November perhaps has as much to do with anti-establishment sentiments damaging John McCain's popularity in the state after decades of service as her own campaign messaging. (McCain still has to win a contested primary against a field that includes former State Senator Kelli Ward).
Wendy Long, the GOP nominee against Kirsten Gillibrand in 2012, however, would face the well-funded, long-serving Chuck Schumer in deep blue New York and would be fortunate to receive even a third of the vote in the general election. (Long won just 26.4 percent during her 2012 campaign).
Patty Judge, a former lieutenant governor under Chet Culver in Iowa, has to navigate a June Democratic primary against three bonafide politicians: State Senator Rob Hogg, former State Senator Tom Fiegen, and former State Representative Bob Krause.
If Judge is able to survive that election, she then faces an institution in Iowa politics: six-term Senator Chuck Grassley.
While five-term U.S. Representative Donna Edwards would be a favorite to keep Maryland in the Democratic column in November, she faces a fierce primary battle against fellow delegation member Chris Van Hollen. Van Hollen has led Edwards in the polls and has an even more decisive advantage in fundraising in advance of the April 26th primary.
In Pennsylvania, Katie McGinty is the establishment candidate of choice but has faced an uphill climb all year trying to whittle away at former Congressman (and 2010 nominee) Joe Sestak.
The former Chief of Staff to Governor Tom Wolf and ex-Secretary of the Pennsylvania Department of Environmental Protection, McGinty finished a disappointing distant fourth in last cycle's Keystone State Democratic gubernatorial primary.
As a result of the difficult primaries faced by Edwards and McGinty, the odds of Maryland and Pennsylvania swearing in a female U.S. Senator in 2017 are less than 50 percent in each state.
More than a dozen other female U.S. Senate candidates have much longer shots to become their party's nominee, such as:
Arizona Republican Kelli Ward
Florida Democrat Pam Keith
Georgia Democrat Cheryl Copeland
Georgia Republican Mary Kay Bacallao
Kansas Democrat Monique Singh-Bey
Louisiana Democrat Carolyn Fayard
Missouri Republican Kristi Nichols
Missouri Democrat Cori Bush
Nevada Republican Sharron Angle
Utah Democrat Misti Snow
All told, with four seats a virtual lock to be won by female nominees, and several other races in which women are in competitive positions to win a seat, the odds that the number of women in the U.S. Senate will decline after 2016 for the first time in four decades is very low and the odds the chamber will reach a new high of 21 seats are fair to good.
Follow Smart Politics on Twitter.