Gwen Graham Becomes Just 2nd Freshman Florida US Rep to Retire from Congress
Of the 134 sitting freshman U.S. Representatives in state history, 131 ran for reelection and one ran for the U.S. Senate – leaving only Graham and one other Floridian who did not seek reelection to Capitol Hill after one term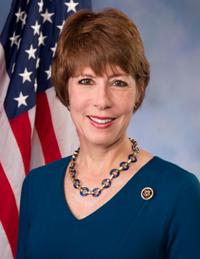 Democratic U.S. Representative Gwen Graham finally made it official on Thursday by announcing that she would not seek reelection to Congress from Florida this cycle.
The decision surprised no one. Ever since Florida's new redistricting maps turned her Republican leaning district solidly Republican, the only reason Graham delayed this decision was to wait and see if any appellate decisions changed the maps back to a more Democratic-friendly electorate.
That never happened, and now Graham will not be on the ballot in 2016. [And is instead seemingly setting her sights on the state's gubernatorial race in two years].
In the meantime, her decision to step away from Congress after just one term goes down as a rarity in the annals of Florida political history.
A Smart Politics analysis finds that Gwen Graham is just the second sitting freshman Florida U.S. Representative to not seek reelection to Congress out of 136 delegation members to serve in the chamber since statehood.
Since statehood in 1845, a total of 136 Floridians have served in the House of Representatives, of which all but 18 served more than one term.
Of the 18 to serve just one term, most attempted a reelection bid but failed.
Seven lost in the general election:
1872 (At-large): Conservative Silas Niblack to Republicans Josiah Walls and William Purman (two seats were elected on one ballot)
1954 (1st CD): Democrat Courtney Campbell to Republican Bill Kramer
2008 (16th CD): Democrat Tim Mahoney to Republican Tom Rooney
2010 (24th CD): Democrat Suzanna Kosmas to Republican Sandy Adams
2012 (18th CD): Republican Allen West to Patrick Murphy
2012 (26th CD): Republican David Rivera to Democrat Joe Garcia
2014 (26th CD): Democrat Joe Garcia to Carlos Curbelo
[Note: Other freshman U.S. House members from Florida lost reelection bids only to later come back and win a seat in the chamber, such as Democrat Alan Grayson].
Another five freshmen lost their party's nomination:
1846 (At-large): Democrat William Brockenbrough to William Kain at the state convention
1914 (4th CD): Democrat Claude L'Engle to William Sears
1918 (3rd CD): Democrat Walter Kehoe to John Smithwick
1980 (12th CD): Democrat Edward Stack to Alan Becker
2012 (7th CD): Republican Sandy Adams to John Mica (in an incumbent on incumbent battle)
Of the remaining six freshmen, two were embroiled in controversy and never finished their term:
1881 (2nd CD): Democrat Noble Hull lost a contested election to Republican Horatio Bisbee due to voter fraud and was unseated before the end of his term
2014 (19th CD): Republican Trey Radel resigned in the wake of a drug scandal (to record the second shortest tenure for the office in state history)
That leaves four freshmen, one of which, Republican Carlos Curbelo, is currently running for reelection this cycle.
Another, Democrat Bill Gunter, sought a U.S. Senate seat in 1974 after just one year in the House. [Gunter lost the Democratic primary runoff that cycle to Richard Stone].
That means only two sitting freshman Florida U.S. Representatives opted against running for another term in Congress: Graham and Democrat Chester McMullen.
McMullen, a State's Attorney for Florida's 6th Judicial District for 20 years, was elected unopposed to the state's 1st CD for the 82nd Congress in 1950 after winning a primary runoff against States' Righter J. Tom Watson of Tampa.
McMullen opted not to run for reelection for financial reasons and returned home to Clearwater to practice law. He died less than a year after leaving office in November 1953.
In sum, of the 134 sitting Florida first-term U.S. Representatives in state history, 131 ran for reelection (97.8 percent), one ran for the U.S. Senate, and two simply called it quits from Congress.
Follow Smart Politics on Twitter.