Indiana Braces for Just 2nd Consequential GOP Presidential Primary Since 1956
Only one Indiana Republican primary has been decided by less than 40 points since the primary was restored in 1953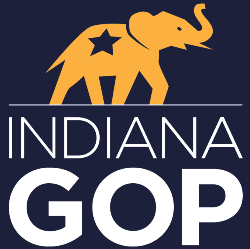 "All eyes are on Indiana."
Such is the refrain echoed throughout the media – and appropriately so – now that the Northeastern primaries are in the rear view mirror.
By both subjective and objective measures, the Republican Indiana primary on May 3 will reveal quite a bit about the state of the race heading into the final month of the primary season.
Ted Cruz has repeatedly stressed the importance of winning the state and significant resources on behalf of his campaign (and against Donald Trump) have already been spent there.
A loss by Cruz in a Midwestern state – where Trump has already been defeated in three caucuses (Iowa, Kansas, Minnesota), two primaries (Ohio, Wisconsin), and one convention (North Dakota) – would deny the Texas U.S. Senator an important narrative and his last chance at bonafide momentum heading into the home stretch.
Objectively, a Trump victory would also garner him enough delegates in the qualified winner-take-all state to put him on pace to reach 1,237 without needing to rely on the support of dozens of unpledged delegates heading into Cleveland.
A Republican primary that matters is something Indianans have not experienced in 40 years, when President Gerald Ford witnessed the beginning of Ronald Reagan's surge through California begin in the Hoosier State.
In that closely fought contest, the former California governor defeated Ford by a mere 2.58 points in what remains the narrowest Republican primary victory in the history of the state, and one of only three decided by less than 40 points.
Indiana passed its presidential primary law for the first time in 1915 following nearly 20 states to do so over the previous half decade.
In the state's inaugural primary in 1916, favorite son Charles Fairbanks received a free pass and won 100 percent of the vote as the only candidate in the race. Fairbanks was a former two-term U.S. Senator from Indiana as well as vice president under Teddy Roosevelt during his second term.
Fairbanks did not appear on any other primary ballots, but was a player at the national convention in Chicago that summer. The former senator peaked at 88.5 delegates from across 20 states and territories on the second ballot – good for third place – and later received his party's nod for vice president on the first ballot.
The 1916 contest in Indiana was the first in the nation that cycle, but thereafter each of the state's subsequent 19 primaries through 2016 would be held in early May, regardless of how frontloaded the primary season became as states jockeyed for more prominent positions on the calendar.
However, Indiana would hold only three more Republican presidential primaries before the state law was repealed in 1929.
Two of those races turned out to be very competitive.
In 1920, party favorite Major General Leonard Wood squeaked out a 2.6-point win with a plurality 37.9 percent over progressive California U.S. Senator Hiram Johnson in a four-candidate race.
Four years later, President Calvin Coolidge would easily defeat Senator Johnson by 68.2 points in the 1924 primary.
In 1928, the favorite son candidacy of three-term Indiana U.S. Senator James Watson prevailed by 5.9 points over Herbert Hoover.
Watson, like Fairbanks in 1916, did not appear on any other primary ballots, and placed a distant fourth at the Republican convention receiving 44 delegates from six states.
Following the law's repeal in 1929, Indiana went six cycles without a primary until the state enacted a presidential preferential primary law again in 1953.
Over the next 15 cycles through 2012, the only Republican race in the state decided by less than 40 points was the Ford vs. Reagan matchup mentioned above.
In 1956, Dwight Eisenhower won 96.4 percent of the vote with Nixon almost equaling that mark in 1960 by receiving 95.4 percent against little known Indiana native Frank Beckwith.
In 1964, Arizona U.S. Senator Barry Goldwater won by 40.2 points over Harold Stassen – the only primary in which the former Minnesota governor would compete that cycle.
Due to the state's May primary date, in the modern primary era many Republican primaries in Indiana were blowouts because the presumptive nominee found himself without any notable active opponents in the race by the time the state came up on the calendar:
1988 (70.6 points): George H.W. Bush (80.4 percent) over Bob Dole (9.8 percent)
2000 (62.4 points): George W. Bush (81.2 percent) over John McCain (18.8 percent)
2008 (67.6 points): John McCain (77.6 percent) over Mike Huckabee (10.0 percent)
[Note: Alan Keyes and Ron Paul had technically not withdrawn from the race at the time of the Indiana primary in 2000 and 2008 respectively, but neither candidate was a factor during those cycles].
However, the state also hosted blowouts even in cycles in which the GOP frontrunner still faced active challengers:
1980 (57.3 points): Ronald Reagan (73.7 percent) over George H.W. Bush (16.4 percent)
1992 (60.2 points): George H.W. Bush (80.1 percent) over Pat Buchanan (19.9 percent)
1996 (51.4 points): Bob Dole (70.8 percent) over Pat Buchanan (19.4 percent)
2012 (49.1 points): Mitt Romney (64.6 percent) over Ron Paul (15.5 percent)
Eventual Republican nominees ran uncontested in the Indiana primary during four additional cycles: Nixon in 1968 and 1972, Reagan in 1984, and George W. Bush in 2004.
And so, with all eyes on Indiana this week, the question is how will its GOP voters react during their political close-up?
Follow Smart Politics on Twitter.