GOP Has Most US Senators Seeking Reelection in 90 Years
The last time 20 or more Republican U.S. Senators ran for reelection was in 1926 – the party lost seven seats that cycle including six freshmen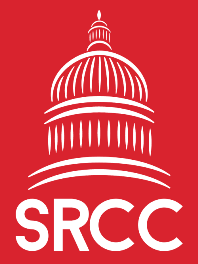 Nervousness about the down ballot effects of a Donald Trump-headed Republican ticket this fall continues to percolate with members of Congress and conservative commentators fanning the flames that many GOP officeholders will face a disastrous Election Day as the outsider businessman is poised to win the party's nomination this July.
If such concerns are valid, the most visible effect will likely be seen in the nation's U.S. Senate races, where Democrats are already poised to make gains and need to net just four seats to pry back control of the chamber if they also keep the White House in their column.
Given Trump's outsider status and propensity for controversy, it is of no surprise that no Republican U.S. Senators up for reelection in 2016 have endorsed him to date.
And, to be sure, there are plenty of Republicans from the nation's upper legislative chamber on the ballot this cycle.
In fact, there are more GOP incumbents running for reelection in 2016 than in any cycle since before the Great Depression.
A Smart Politics analysis finds that the 21 Republican U.S. Senators seeking reelection this cycle is the largest number of GOP incumbents vying for another term in office since 1926.
Overall, the 21 Republican incumbents running for reelection in 2016 is much higher than the party average of just 13 over the last 100+ years during the direct election era.
That is due in part, of course, to the fact that Democrats have enjoyed majority party status for nearly two-thirds of this period beginning with the 64th Congress in 1915.
Republicans currently hold 54 seats entering November's contests, which is just shy of the party's high water mark over the last several decades.
Republicans held 55 seats entering Election Day in 1984, 1998, and 2006.
However, due to factors such as retirements and which class of U.S. Senate seat was up for reelection, the number of incumbents running for reelection was lower in those cycles as compared to 2016: 17 in 1984 and just 14 in 1998 and 2006.
Part of the reason an elevated number of Republicans are facing reelection this cycle is because the GOP netted six seats during the tsunami of 2010: John Boozman in Arkansas, Mark Kirk in Illinois, Dan Coats in Indiana, John Hoeven in North Dakota, Pat Toomey in Pennsylvania, and Ron Johnson in Wisconsin.
Five of these six senators are seeking another term this November – all but Coats – along with another six members of the Class of 2010: Jerry Moran of Kansas, Rand Paul of Kentucky, Roy Blunt of Missouri, Kelly Ayotte of New Hampshire, Rob Portman of Ohio, and Mike Lee of Utah.
After combining 2014 special election winners James Lankford of Oklahoma and Tim Scott of South Carolina, a total of 13 of these 21 Republican incumbents running for reelection in 2016 are in their first term.
In short, with so many Class III senators in their first term, seven-eighths of the two-dozen Republicans up for election this cycle are seeking another six years in the chamber.
The remaining eight incumbents on the ballot in 2016 are Richard Shelby of Alabama, Lisa Murkowski of Alaska, John McCain of Arizona, Johnny Isakson of Georgia, Mike Crapo of Idaho, Chuck Grassley of Iowa, Richard Burr of North Carolina, and John Thune of South Dakota. [GOP senators retiring in 2016 are Marco Rubio of Florida, Dan Coats of Indiana, and David Vitter of Louisiana].
The last time the Republican Party saw at least 20 U.S. Senators run for reelection was in 1926 when 28 GOP officeholders threw their hat in the ring for another term.
Many of these Republicans were swept into office during the Election of 1920 when the party netted 10 seats in the chamber to reach a post-17th Amendment high of 59 seats.
And how did the Republican Party fare with so many incumbents running for reelection in 1926?  Not well.
Seven incumbents lost their seat in the general election: Ralph Cameron of Arizona, Richard Ernst of Kentucky, Ovington Weller of Maryland, William Butler of Massachusetts, George Williams of Missouri, James Wadsworth of New York, and John Harreld of Oklahoma.
Six of these seven senators were in their first term with Cameron, Ernst, Weller, and Harreld elected during the 1920 landslide and Butler and Williams appointed to their seats in 1924 and 1925 respectively.
[An additional five GOPers lost their renomination bids in 1926, but the party held their seats in November: Rice Means of Colorado, William McKinley of Illinois, Robert Stanfield of Oregon, George Pepper of Pennsylvania, and Irvine Lenroot of Wisconsin].
In short, 1926 was a 'correction' of sorts in a politically divided nation for the large GOP surge in 1920, just as the 2014 cycle saw Republicans net nine seats in a push back against the election from six years prior which saw Democrats net eight seats in those states.
What should make the Republican Party particularly nervous in 2016 (with having so many freshmen needing to defend key seats), is that first-term senators tend to be vulnerable despite the 'incumbency advantage.'
Over the past century, an average of 3.6 first-term U.S. Senators have gone down to defeat per cycle, with at least one losing in 47 of the 51 election cycles since the direct election era began in 1914.
During the GOP wave in 2014, Democratic freshmen Mark Udall of Colorado, Kay Hagan of North Carolina, and Mark Begich of Alaska were among those defeated in the general election (with Mark Warner of Virginia and Jeanne Shaheen of New Hampshire escaping with narrow victories).
As such, top-tier Democratic targets in 2016 include newly minted senators such as Ayotte, Blunt, Kirk, Johnson, Portman, and Toomey.
Previous cycles with a large number of Republican incumbents seeking reelection include 19 in 1952 and 1986, 18 in 2000, and 17 in 1922, 1932, 1934, 1984, and 2008.
The low water mark for the party came in 1938 – six years after Republicans lost a dozen seats during the Democratic landslide with Franklin Roosevelt at the top of the ticket in 1932.
In 1938, only three Republican senators ran for reelection: Gerald Nye of North Dakota, James Davis of Pennsylvania, and Ernest Gibson of Vermont – each of whom were victorious.
The party had fewer than 10 incumbents seek another term in nine other cycles: six in 1976, seven in 1940, 1980, and 2012, eight in 1942, 1946, 1964, and 1968, and nine in 1970.
Follow Smart Politics on Twitter.