Sanders Still Cruises in 2nd Most Competitive West Virginia Democratic Primary in History
Sanders' 15-point victory was the closest Democratic race in the Mountain State since before the Great Depression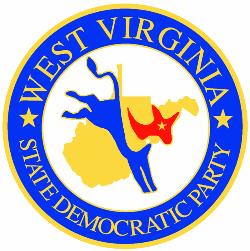 Bernie Sanders was all but assured a victory heading into Primary Day in West Virginia, his win was called by most news outlets as soon as the polls were closed, and he ended up with a 15-point triumph.
Even still, the 2016 contest against Hillary Clinton turned out to be the closest West Virginia Democratic race the state had seen since before the Great Depression and the second most competitive in its history.
West Virginia was a relatively early adopter of the presidential primary, holding its first contest a century ago in 1916 when incumbent Woodrow Wilson swept the state on the Democratic side.
The next two cycles saw only Republican primaries in the Mountain State but Democrats have held primaries ever since for two-dozen in total through 2016.
Each of these 24 primaries was held fairly late on the calendar with 21 held in early to mid-May and three in June (1916, 1980, and 1984).
Over these 100 years, only one Democratic primary was decided by single digits: in 1928, New York governor and eventual nominee Al Smith edged Missouri U.S. Senator James Reed by 3.7 points with a narrow majority of 50.1 percent in a three-candidate field that included minister Alonzo Workman.
With all precincts reporting, Sanders recorded a 15.6-point win against Clinton – decisive, to be sure – but nonetheless the second closest race the state has ever seen on the Democratic side.
In six of the state's 24 Democratic primaries, only one name appeared on the ballot: President Wilson in 1916, H.C. Allen in 1940, former West Virginia state legislator Claude Linger in 1944, West Virginia U.S. Senator Harley Kilgore in 1948, West Virginia U.S. Senator and former governor Matthew Mansfield Neely in 1952, and West Virginia U.S. Senator Jennings Randolph in 1964.
In two other cycles, no candidate names were on the ballot and voters elected a slate of unpledged delegates (1956 and 1968).
Prior to 2016, the next closest race the state had seen was Walter Mondale's 16.5-point win over Gary Hart in 1984.
Hart had rattled off numerous victories in May (Indiana, Ohio, Nebraska, Oregon, Idaho) and June (California, New Mexico, South Dakota, North Dakota) to close out the primary season. West Virginia held its contest in the first week of June, but the Colorado U.S. Senator was only able to win 37.3 percent.
The only other contest decided by less than 20 points was Barack Obama's embarrassing 18.7-point win in 2012 against a (then) little-known felon named Keith Judd. Obama won only 59.4 percent in his reelection bid and would have lost delegates in the state had any residents filed as Judd delegates.
[Judd also appeared on the ballot in 2016 but came in a distant fourth with 1.8 percent].
Just two other West Virginia Democratic primaries were decided by less than 30 points: John Kennedy defeated Hubert Humphrey by 21.7 points in 1960 and President Jimmy Carter beat Ted Kennedy by 24.4 points in 1980.
Republican primaries have likewise seen little drama over the decades in West Virginia.
Favorite son U.S. Senator Guy Goff's 8.0-point win over Herbert Hoover in 1928 is the only GOP race decided by single digits with only two others decided by less than 50 points: favorite son U.S. Senator Howard Sutherland's 11.7-point win over Major General Leonard Wood in 1920 and President Ford's 13.6-point win over Ronald Reagan in 1976.
With every other candidate having withdrawn from the 2016 race, Donald Trump won the Republican primary on Tuesday by 68.0 points with 77.0 percent of the vote.
Follow Smart Politics on Twitter.